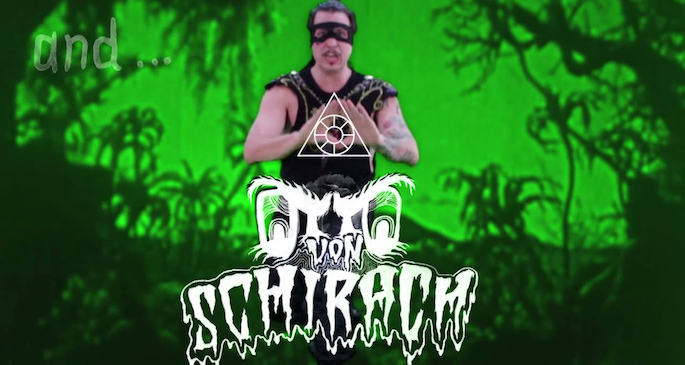 The Miami producer's latest video is indebted to the pulpy horror and sci-fi flicks that dominate his aesthetic.
'When Dinosaurs Rules The Earth' is a screeching moombahton banger, complete with the genre's ubiquitous dembow riddim, car alarm sirens, and titular screen sample. The video, featuring costumed characters such as Alligator Jesus, Monkey Astronaut and Banana Sloth, is a tongue-in-cheek spin on 50s monster movies.
Both song and video are supercharged by von Schirach's outsized sensibilities. 'When Dinosaurs Rules The Earth' appears on Supermeng, a recently released LP on Modeselektor's Monkeytown label.