Few people are onto great records as quickly as a great record store.
Phonica's end of year lists are always a treasure trove for undersung gems, so we realised we ought to just give the shop's learned staff their own slot on FACT. Every Saturday, the team behind the counter at the Soho institution select five vinyl records you should pick up this week.
---

NY*AK
Laid EP
(Karakul)
NY*AK is Newcastle's Andy Scott, wielder of an MPC, Juno 106 and a couple of Roland drum machines, who on this EP for Karakul knocks up a toasty-warm, scuffed and soulful beat sampling the mighty Curtis Mayfield before moving into languid and hypnotic dancefloor territory with 'Flint' and '1988' and the positively narcotic title track.
---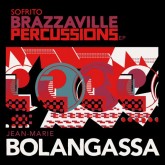 JEAN-MARIE BOLANGASSA
Brazzaville Percussions EP
(Sofrito Specials)
Three vibrant Afro Disco stompers from the founder member of the seminal group M'Bamina, which combine drum machines and synths with virtuoso percussion for a visceral treat that peaks with 'La Vie', a technoid Congolese stomper with a hint of the raw energy of Coupé Décalé.
---

LNRDCROY
Much Less Normal 2xLP
(Firecracker Recordings)
Finally on the shelves, Firecracker's reissue of Lnrdcroy's sleeper hit Much Less Normal is as well-deserved as they come. If you've not already had the pleasure of chugging through the Vancouver producer's Yamaha and Roland-assisted ode to his waterfront city, originally released on local label 1080p, now's the time to dive into this gorgeous double LP.
---

LETTA MBULU
In The Music……The Village Never Ends LP
(Be With Records)
Originally released in South Africa in 1983, In The Music……The Village Never Ends is a varied little critter, featuring some rather of-the-time, cheese-tinged groovers alongside monster cuts like 'Nomalizo', a lithe synth-funk belter that almost sounds like it's had the Todd Terje treatment. South African singer Letta Mbulu shines throughout, adding a layer of sweet frosting to every track – don't pass up this limited reissue.
---

MARCUS WORGULL & PETER PARDEIKE
Trivia EP
(Innervisions)
A nifty two-track from the German producers, offering Carpenter-esque spook-synths over pumped-up deep house on the title cut, while the flip heads in loopier directions for a mid-session mind-melter that sounds like Dali on the dancefloor.
---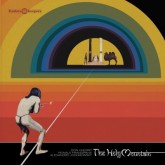 ALEJANDRO JODOROWSKY
The Holy Mountain 2xLP
(Finders Keepers)
The "lost" soundtrack to Alejandro Jodorowsky 1973 psychedelic masterpiece The Holy Mountain gets its very first vinyl pressing on Finders Keepers, a double LP containing the original cues, composed-to-scene by luminaries from the worlds of prog-rock, jazz and psychedelia – including Don Cherry, Ron Frangipane and the director himself. Comes in a beautiful package with extensive liner notes from Andy Votel, Thurston Moore, Kieran Hebden and others. Essential for soundtrack fans.