Few people are onto great records as quickly as a great record store.
Phonica's end of year lists are always a treasure trove for undersung gems, so we realised we ought to just give the shop's learned staff their own slot on FACT. Every Saturday, the team behind the counter at the Soho institution select five vinyl records you should pick up this week.
---

ADDISON GROOVE
'Dancer / Go La La'
(White label)
Bristol's favorite jungle-footwork fusionist edits tracks by Sister Sledge and Babatunde Olatunji, pressing them to limited vinyl.
---

SHACKLETON
Deliverance Series No. 3 EP
(Woe to the Septic Heart)
The Berlin-based producer returns with the third edition in his recent 12″ series, delivering a double-A-side of spacious, adventurous club music.
---

MECANICA POPULAR
¿Qué Sucede Con El Tiempo? LP
(Dead Cert)
Andy Votel, Sean Canty and Doug Shipton's Dead Cert label re-release this tape loop-based collection of new wave oddities, originally recorded in Madrid in 1984. For fans of Craig Leon and Photek.
---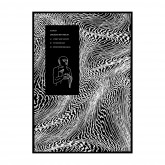 NUMMER
Circadian Rhythms EP
(Nummer Music)
The London-based French duo remind us why they're on our watch list with a trio of 808-heavy techno slabs that draw from acid, electro and beyond.
---

DONATO DOZZY
The Loud Silence LP
(Further)
The Italian techno luminary returns with his second solo LP, using simple tools — in this case, a set of mouth harps — to craft rich, evocative explorations in sound.