Before The Dawn features live versions of 'Hounds of Love' and 'Running Up That Hill'.
Kate Bush's 22-date run at London's Hammersmith Apollo in 2014 – the first series of live shows since her debut tour in 1979 – is to be chronicled on a live album.
Released as The K Fellowship, rather than a solo Bush release, Before The Dawn is out on November 25 as a 3CD or 4LP set. As NME reports, LP1 – or 'Act One' – will contain a seven-song set taken from Bush's era-spanning repertoire and will include hits like 'Hounds Of Love' and 'Running Up That Hill'.
'Act Two' mirrors side two of Bush's 1985 album Hounds Of Love, while 'Act Three' is made up of side two of her 2005 album Aerial. The album will also include 'Tawny Moon', a new track sung by Bush's son Bertie McIntosh, along with 'Never Be Mine', which has reportedly been taken from rehearsals of the shows, rather than the shows themselves.
Hear 'Prologue', via Pitchfork.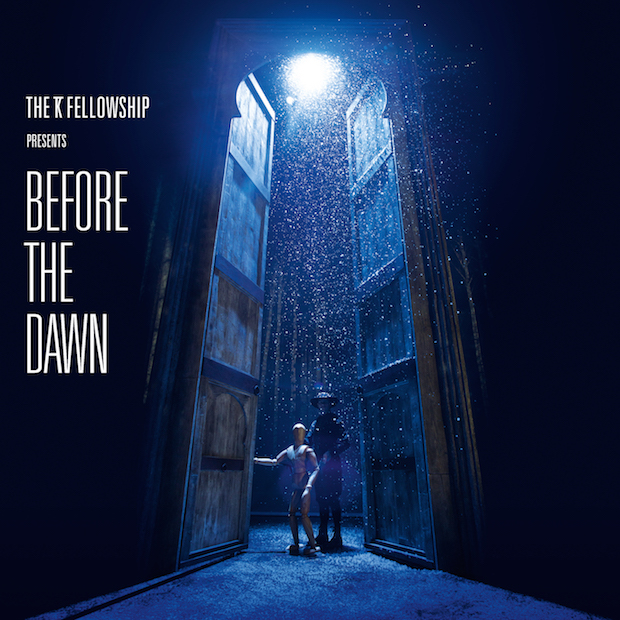 Tracklist:
01. 'Lily'
02. 'Hounds Of Love'
03. 'Joanni'
04. 'Top Of The City'
05. 'Never Be Mine'
06. 'Running Up That Hill'
07. 'King Of The Mountain'
08. 'The Astronomer's Call'
09. 'And Dream Of Sheep'
10. 'Under Ice'
11. 'Waking The Witch'
12. 'Watching Them Without Her'
13. 'Watching You Without Me'
14. 'Little Light'
15. 'Jig Of Life'
16. 'Hello Earth'
17. 'This Morning Fog'
18. 'Prelude'
19. 'Prologue'
20. 'An Architect's Dream'
21. 'The Painter's Link'
22. 'Sunset'
23. 'Aerial Tal'
24. 'Somewhere In Between'
25. 'Tawny Moon'
26. 'Nocturn'
27. 'Aerial'
28. 'Among Angels'
29. 'Cloudbusting'