FACT Rated is our new series digging into the sounds and stories of the most vital breaking artists. First up is North London MC Avelino, whose sound spanning warped synths, garage flips, grime grit and soul has seen him tipped to follow Skepta out of Tottenham into greatness. "What I want to add is infinite," he tells Al Horner.
IN SHORT
Name: Avelino
From: Tottenham, London
Must-hear: FYO EP (OddChild and More Music Records, 2016)
For fans of: Wretch 32, Cadenza, Stormzy, Labrinth, Raf Riley
Avelino shares a surname with a small, sunny province in southern Italy famous for two things: the vast green mountains that stand tall around it, and a brutal 1980 earthquake that reduced it to rubble. The mountainously tall rapper has been causing tremors of his own since his FYO EP in April, a seven-track adventure through the ambitions and anxieties of a 23-year-old with ideas to burn.
"I expected people not to expect it," he says of its eclectic sound. "And that happened. That's the biggest achievement for me, to be honest – keeping moving musically, staying unpredictable." Unpredictable's the word. In 26 minutes, the Raf Riley-produced release blazes through everything from bruising trap rattles ('FYO') and astral synth weirdness ('Welcome To The Future') to Sampha-style soul and impromptu garage rave-ups ('What Do They Know').
Avelino spends this run-time firing off smart wordplay about his striving for success, occasionally coming down from the clouds to touch on issues in his ends: "I'm tryna build a house and my homies show me bricks," he raps solemnly on standout track 'Rich Soul', about friends lost in a drug game all too easy to fall into.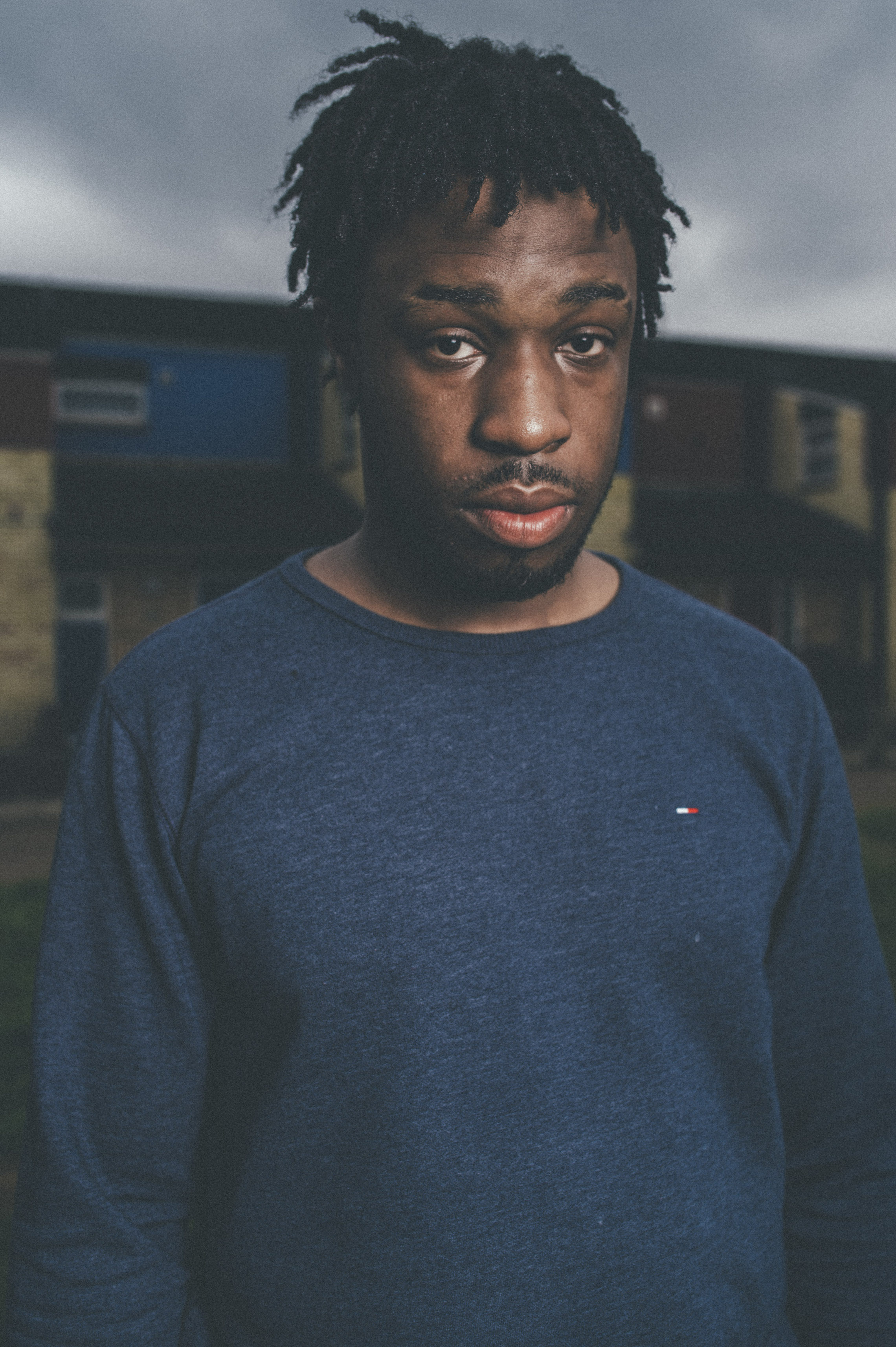 For young males growing up in Tottenham – five years ago the epicentre of the 2011 London riots, now on the brink of a controversial £1 billion, nine-year regeneration programme locals fear will whitewash the area – it can "feel like there's only one way," Avelino explains. For him, it went another. After growing up in a council house on a mix of "Biggie, original Bad Boy and Janet Jackson" as well as London talents like Kano, he begun rapping under the name AA, before marking himself out as Avelino on 2014 mixtape Iconic Ambition. Before long he was on tour with Stormzy and releasing a collaborative mixtape with fellow Tottenham artist, and one of his biggest champions, Wretch 32.
One EP and two follow-up singles – 'On A Roll' and the OVO-worthy 'Late Nights In The 15' – later, the 23-year-old is nominated for Best Breakthrough Act at next month's MOBOs and riding a growing wave of hype towards his next release. Not that he's in a rush.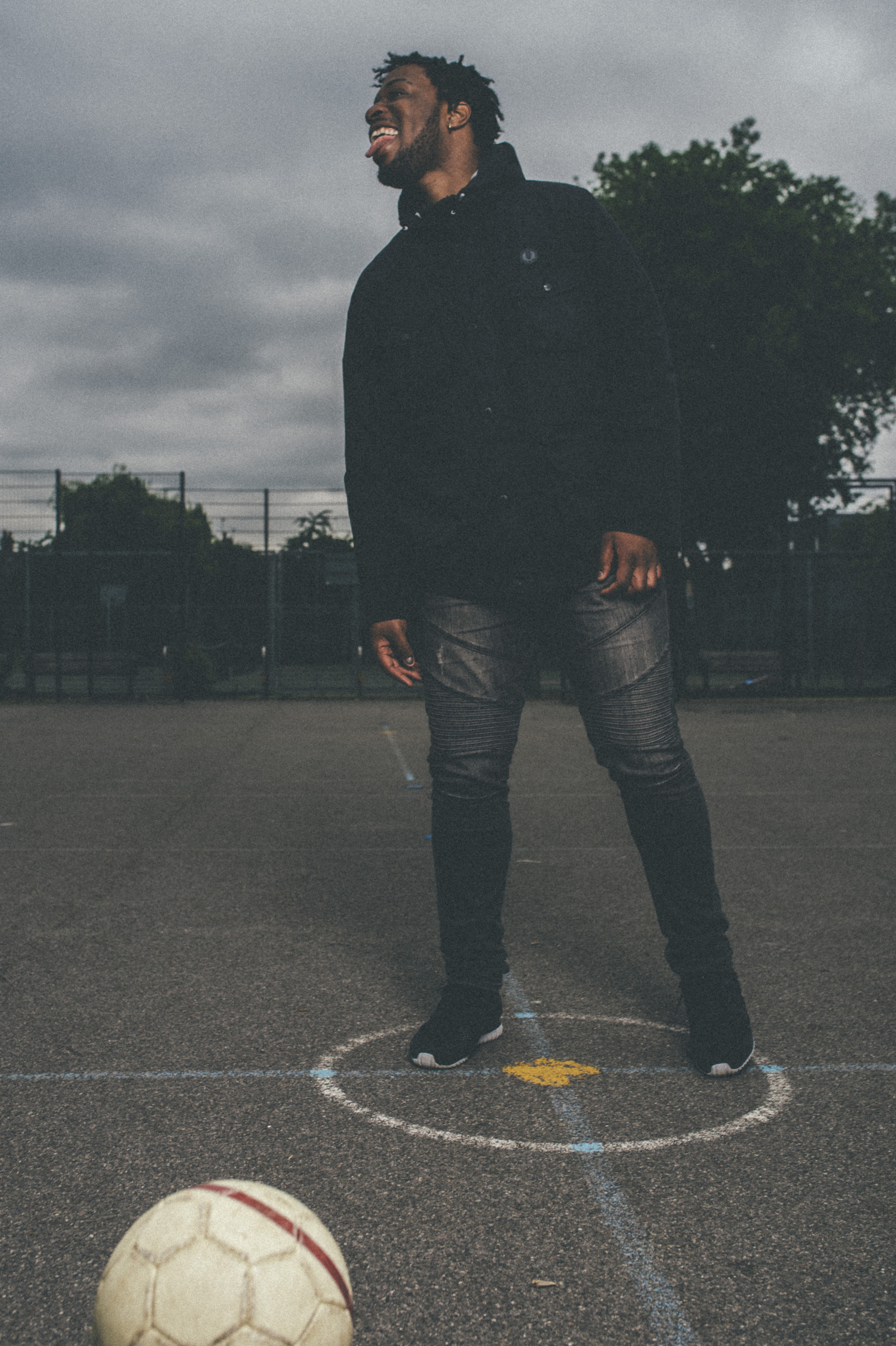 "I'm taking my time, feeling out my sound. All I can guarantee is there will be more music soon," he says with a smile. "But I'm here to keep people guessing. You can always grow. What I hope to add is infinite. Just different ideas. Our job as artists is to never run out of ideas. I couldn't put my finger on where I'll go next – I just know there's more to explore."
Constantly inspired by the place he calls home, he's been toying with the idea of using his experience of the riots and the uncertainty still facing the area in an upcoming project. "I'm definitely brainstorming as I go along. That was such a surreal moment – to be here while that was going on, I'd be missing a trick not to try to express that, to capture something. I don't know how I'd portray it artistically yet. But I'm brainstorming. In terms of what I care about, it's important to address where you're from, your experiences there. Where your loyalties lie." Whatever it is that drops next from Avelino, expect even greater shocks on the Richter scale.
Al Horner is on Twitter