Michael Andrews' cult score gets a limited edition reissue.
Released back in 2001, Michael Andrews' Donnie Darko score remains beloved to cult movie fans across the world. It was released on vinyl by Death Waltz in 2012 but sold out quickly – now it's getting a worryingly limited repress on green marble vinyl.
The soundtrack is best known for Michael Andrews' popular cover of Tears For Fears' 'Mad World', with Gary Jules. Interestingly, Andrews played almost every instrument on the soundtrack: piano, organ, mellotron, mini marimba, xylophone and ukulele.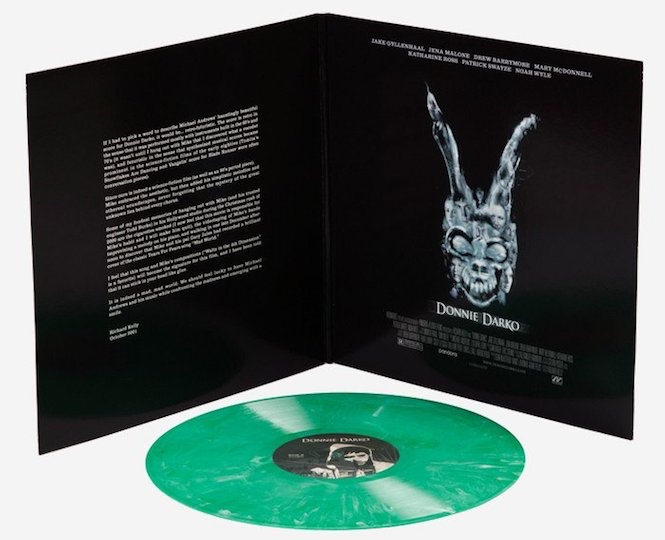 Limited to only 300 copies, the Donnie Darko OST will be released on October 14 and is available to pre-order now from Newbury Comics.
Tracklist:
01. 'Carpathian Ridge'
02. 'The Tangent Universe'
03. 'The Artifact & Living'
04. 'Middlesex Times'
05. 'Manipulated Living'
06. 'Philosophy Of Time Travel'
07. 'Liquid Spear Waltz'
08. 'Gretchen Ross'
09. 'Burn It To The Ground'
10. 'Slipping Away'
11. 'Rosie Darko'
12. 'Cellar Door'
13. 'Ensurance Trap'
14. 'Waltz In The 4th Dimension'
15. 'Time Travel'
16. 'Did You Know Him?'
17. 'Mad World'
18. 'Mad World' (Alternate Version)