Originally posted on The Vinyl Factory
But they don't come cheap.
Anyone scoffing at the price of the brand new Technics SL-1200G that hit the market last month should look away now.
A pair of limited mint condition Technics SL-1200 GLD turntables has been listed on eBay. Featuring consecutive serial numbers, a pair of limited Ortofon Gold concords, matching gold boxes, gold 45 adapters and still in its original packaging, the set is said to be from a UK run of which only about 20 were available back in 2004.
While Technics' various limited edition decks do hit the second hand market fairly regularly, it's rare that two such mint condition decks are available as a pair, so much so that the seller is aiming at turntable collectors as much as any of you more solvent DJs out there.
The damage? You can buy the pair now for £12,000, although any prospective buyers will have to come and see the decks in person before committing to buy. Tempt yourself with a look at the eBay listing here or gaze at pictures below.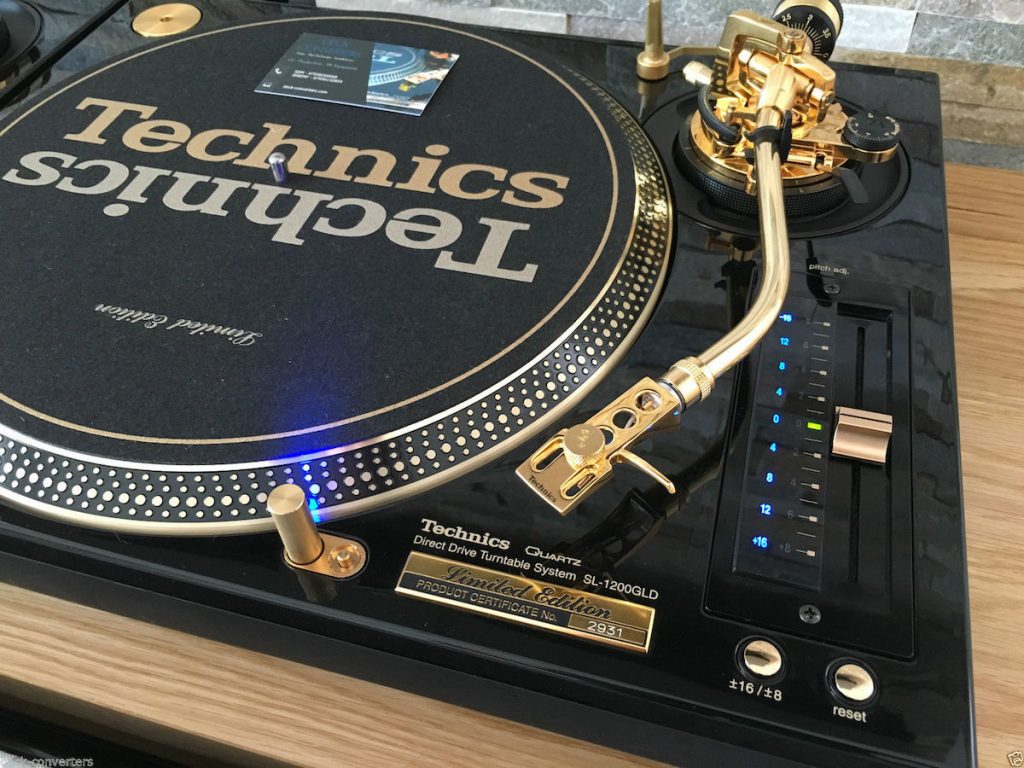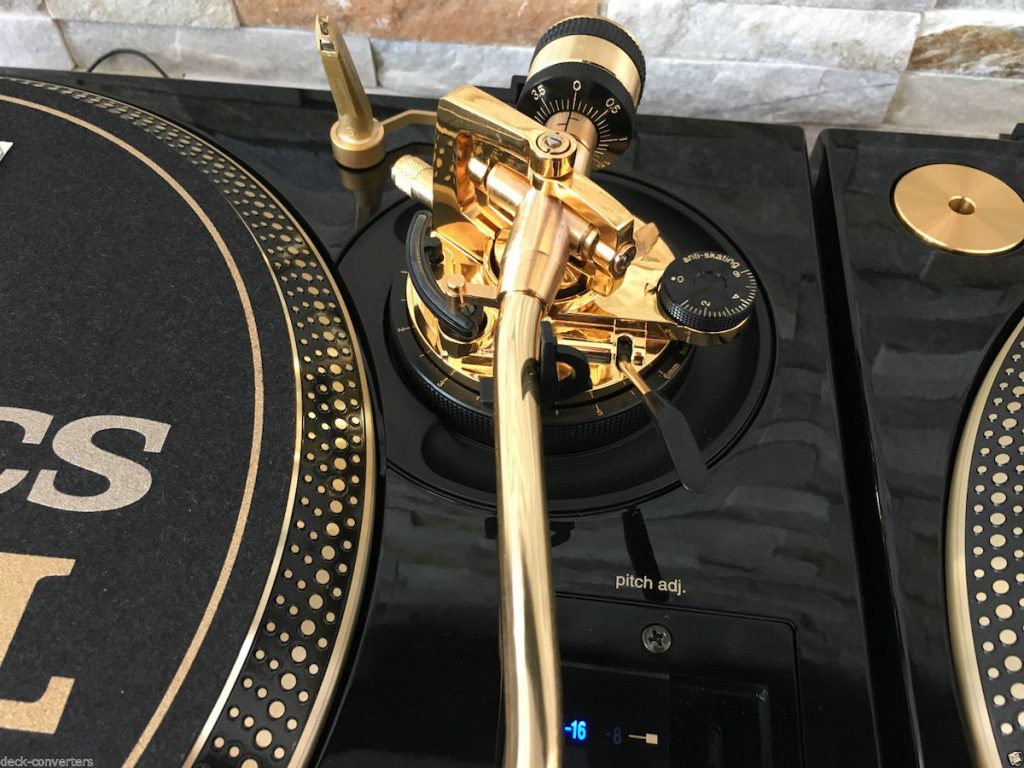 Read next: Life after Technics: The eight best DJ turntables on the market