Tracks from The Bug and Kode9 feature alongside unreleased Kahn & Neek originals.
Young Echo duo Kahn & Neek have been picked to mix the next instalment of Fabric's long-running Fabriclive mix series.
The pair have been two of the most notable artists in Bristol to champion grime in recent years via their Bandulu label, and Fabriclive 90 features many artists central to the genre in the city and beyond.
Recorded at Kahn's house in Bristol, the mix features lots of their own tracks along with tracks from fellow grime artists Boofy, Hi5Ghost and Lemzly Dale.
The mix also features music from Young Echo cohorts O$VMV$M, Jabu and Ishan Sound alongside tracks by The Bug, Gantz, Sir Spyro and Kode9 & The Spaceape.
"It took around six months to get all the material together for the mix, including exclusive tracks from artists we have become good friends with over the years," the pair explain of the mix in a press release.
"Certain sections stick to a traditional DJ mix but it also moves outside of what we would usually play in a club setting. This has allowed us to craft the mix into a richer offering, showcasing music from other projects we're involved in outside of Kahn & Neek."
Fabriclive 90 is released on November 18. Despite the closure of the iconic club last month, the mix series has continued, with mixes from Hannah Wants and Scuba the most recent.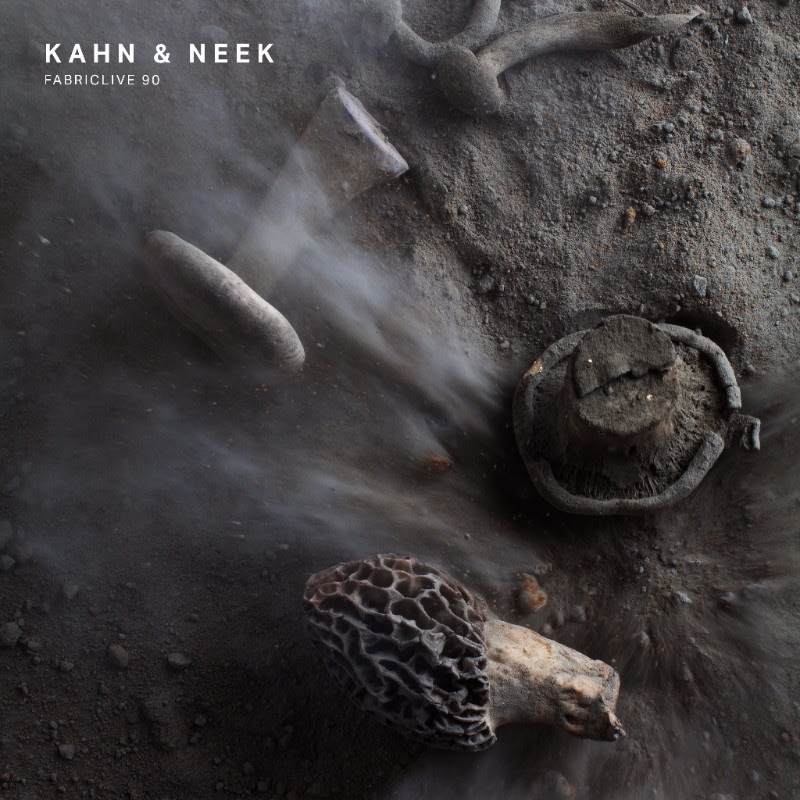 Tracklisting:
01. O$VMV$M – Thin Joe [NoCorner]
02. Jabu & SKRS – BwoyTestVIP [NoCorner]
03. ManonMars – Nuke The Threat [Unreleased]
04. Gantz – Shaitan [Unreleased]
05. Kahn – Polar ft. Rider Shafique (Gantz remix) [Unreleased]
06. Mungo's Hi Fi ft. Charlie P – Rules Of The Dance (JD remix) [Scotch Bonnet]
07. Lamont & Boofy – Walkin' Round ere [Unreleased]
08. Gantz – Temple Meads [Unreleased]
09. Ishan Sound & Rider Shafique – Highest VIP [Unreleased]
10. Boofy – LVX93 [Unreleased]
11. Pinch & Kahn – Send Out [Tectonic]
12. Jamakabi – Hot It Up (Kahn & Neek remix) [Bandulu]
13. Jook – Juice [Sector 7 Sounds]
14. TMSV – Shallow Breath [unreleased]
15. O.B.F – Ram Dance [Unreleased]
16. The Bug – Fuckaz feat. Spaceape [Ninja Tune]
17. Youngstar – Bongo (Kahn & Neek remix) [White Peach]
18. Kahn & Neek – Acting The Goat [Unreleased]
19. Gemmy – The Set Up [Unreleased]
20. Hi5Ghost – Scorpion's Mask [Unreleased]
21. Young H – We A Talk feat. Dread MC & Rider Shafique (Ishan Sound remix) [Unreleased]
22. Lemzly Dale – No Long Talk (Kahn & Neek remix) [Sector 7 Sounds]
23. Commodo – S Is For Snakes
24. Kahn & Neek – Damascus [Bandulu]
25. Jabu – Hungry Ghosts feat. chester giles [Unreleased]
26. VMOS & Boofy – Dial Tone [NoCorner]
27. Sir Spyro – Topper Top feat. Teddy Bruckshot, Lady Chann & Killa P (Kahn & Neek remix) [DEEP MEDi MUSIK]
28. Kode9 & The Spaceape – Ghost Town [Hyperdub]