You are not even safe from Negativland's pranks after you die.
Bay Area experimentalists Negativland will put out their new album The Chopping Channel this Friday and have announced very special packaging with the release – the album is set to come with a baggie of late member Don Joyce's ashes.
The album is the ninth volume of audio collected from their livemix radio show Over the Edge. The remaining band members – Ian Allen also passed away in 2015; Richard Joyce died from nodular melanoma complications earlier this year – described the release, via Boing Boing:
"Atop an atomized mix of thousands of fragmentary samples, remulched into one continuous and time-saving stream of music, the salesmen (and woman) of the Chopping Channel dare to sell you the music you're already listening to, as well as the flesh-and-bone essentials you'll need to survive in the global years to come." Literally.
They add: "This is not a hoax. We've decided to take the Chopping Channel concept to its logical conclusion by 'productizing' an actual band member. It is also a celebration of the degree to which no idea in art was ever off-limits to Don, and offers a literal piece of him, and of his audio art, for the listener to repurpose and reuse. We are pretty sure he would have wanted it this way."
The Chopping Channel is out October 21 and is currently available for preorder.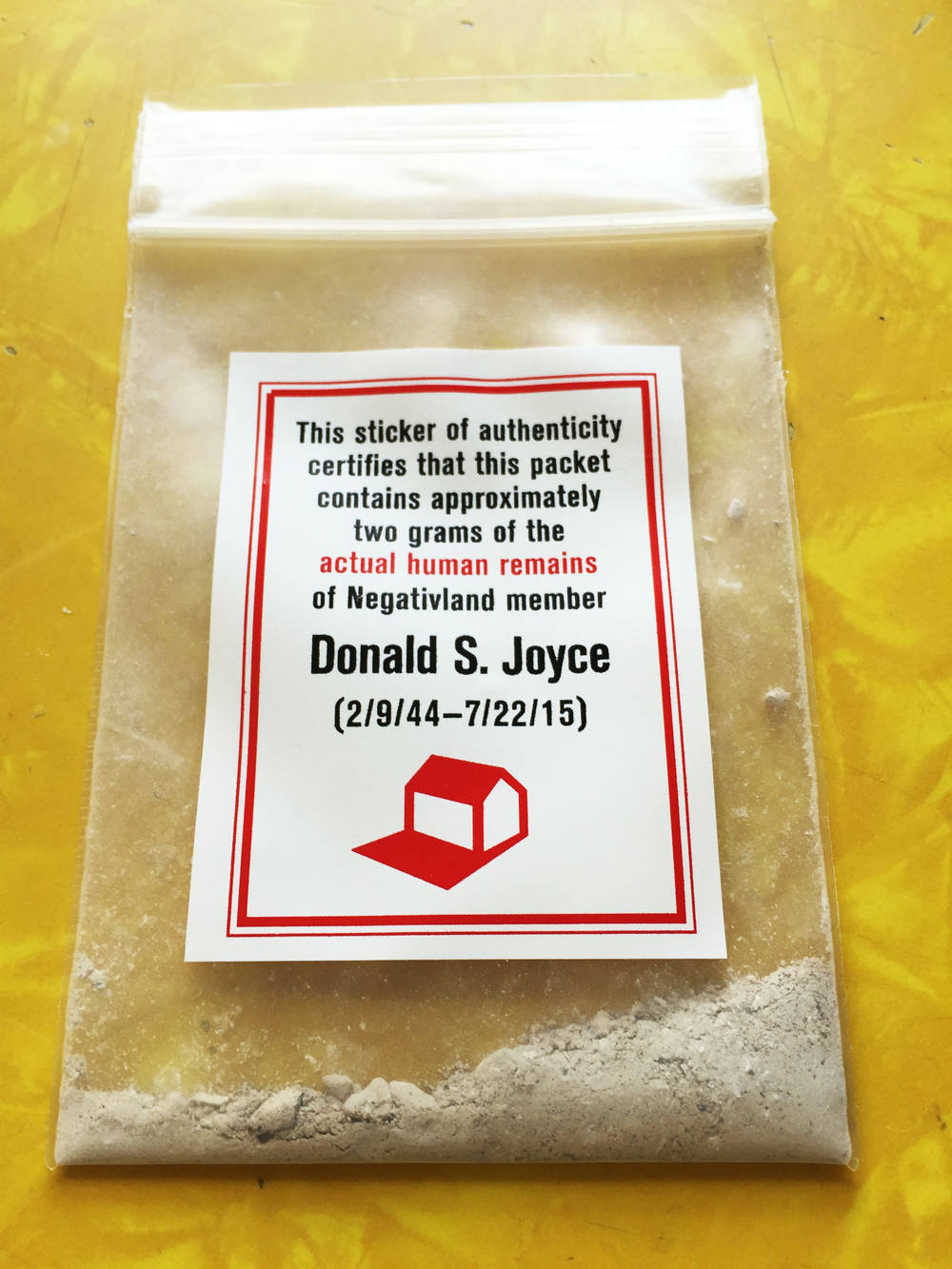 Read next: Stream hundreds of episodes of Negativland's freeform radio show Over the Edge