With the release of her debut album After Hours, DJ, producer and dancefloor encyclopedia Jubilee takes her game to the next level. Claire Lobenfeld meets one of Mixpak's MVPs. 
Jubilee is the kind of DJ who redefines the phrase "life of the party". No matter what trends are inundating underground clubs, she has always selected to her own tune. After years of one-off singles via Mixpak and countless monthly parties like the Mixpak x Tryna Function collab at Queens venue Trans-Pecos or the legendary, now-defunct Flashing Lights, Jubilee (real name Jessica Gentile) is ready to tell the complete story with her first full-length, After Hours.
The album doesn't just fuse together her Miami roots and Mixpak's scholarship in dancehall. With the encouragement of label founder Dre Skull, she began working on After Hours two years ago and found it to be a brand new experience. "It's so different doing an album than just a club track," she says on the phone from a hotel in Miami. "It's a whole other way of looking at things and a lot of thinking about what kind of story you want to tell and how you're going to tell it.
"It became this really cool project that brought a lot of memories, a lot of feelings out of me and made me think about a lot of stuff that I love and a lot of stuff that I hate. It's so crazy how that is. Now I understand why people make an album when they go through a breakup or when they go through something in their life." As she explains it, After Hours is reminiscent of the mixtapes she would listen to while driving home from the club in her Florida hometown, and encapsulates her journey from being the one on the dancefloor to the one making the party move.
Her experiences in the club began in the way so many artistic triumphs do – through a bad boyfriend. "When he started selling drugs, we started going to the club," she says. "I got really into it and he got wrapped up in the dark side of everything. I remember he, like, robbed some dude, so he couldn't go back to anything. If he would step foot in any [club] he would get jumped, so I was like, 'Fuck you, you got me into this. I really wanna go, I really like all these DJs.' So I would still go. I was just going because I loved the DJs. It had a sense of community, too."
The clubs she was frequenting became a haven. "It was kind of this place where you were somewhat safe," she says. "You knew that some dude wasn't going to grind up behind you unwanted or some girl wasn't going to start a fight with you." Much of the narrative of After Hours is based on her late night drives to and from the club. "I had to drive really far a lot and alone. I listened to a lot of mixtapes and a lot of music and I'd get lost all the time. I had no business doing what I was doing. It wasn't exactly smart, but I just kind of fell in love with it."
Attending college in Orlando, Gentile fell in with people who were DJing. "I had a lot of men that were in my life that were like, 'You should really do this because you know music more than we do,'" she says. "I had people teach me how to mix. I remember my friend Will taught me how to DJ and he taught me by mixing the same record together, fucking with the pitch, and getting me to figure it out with the same, identical record." With her vast knowledge bank and propensity for going out, DJing was the clear next step: "Between me wanting to have some sort of purpose and be in this forbidden club life and the people around me telling me I should do it, that's how I started doing it."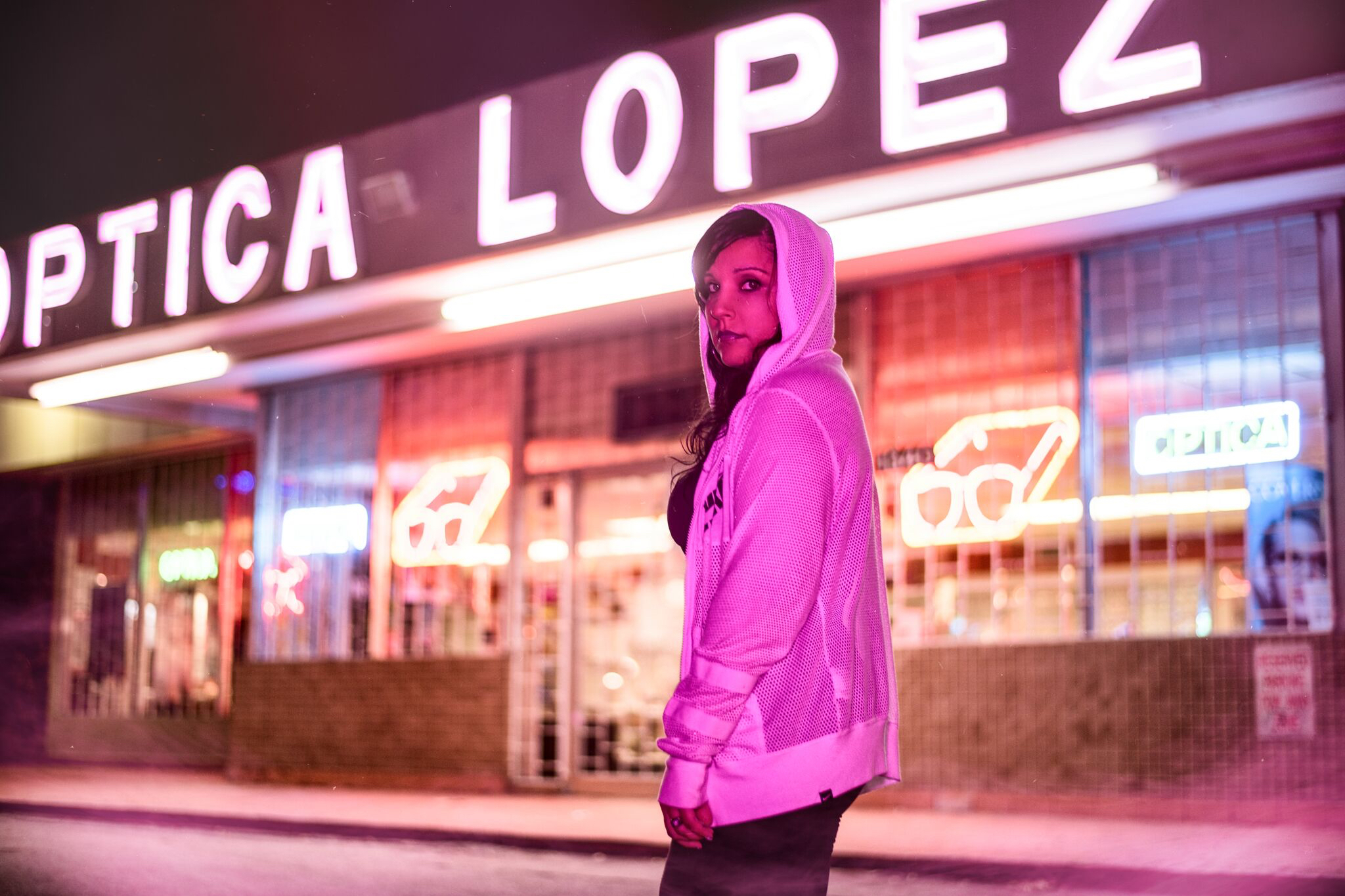 "I love heavy bass, I love grime, I've always loved grime."
It began around the time that M.I.A. was starting to blow up, Hollertronix were breaking out of Philly and Justice and Ed Banger were leading their own movement in Paris. Moving to New York, she watched as dance music morphed into new strains and become more inclusive of outlier styles, and soon met Trouble & Bass boss Vivian Host, aka Star Eyes.
"I felt like somebody was doing it right. I feel like I'm in a music community here," she says of the Trouble & Bass parties. "I love heavy bass, I love grime, I've always loved grime. Nobody in the United States was playing grime unless there was a show. I started going [to Trouble & Bass] a lot. Because of drum & bass and because we knew a lot of the same people from drum & bass, [Host and I] got to know each other." The two DJs ended up living together in Greenpoint, Brooklyn, with another roommate: Mixpak boss Dre Skull.
As far as New York's dance music in the late aughts goes, their apartment was like a brain trust. At the time, Gentile was running a digital label called Nightshifters with Jason Forrest, aka DJ Donna Summer. The two put out Canblaster's debut EP and singles from people like AC Slater and Rampage, as well as their own singles. On top of her label, she was throwing a party called Flashing Lights with Nick Catchdubs (who alongside A-Trak, had started Fool's Gold not long before the party launched) and DJ Ayres was ushering in moombahton with Tittsworth through their label T&A Records.
"Eventually, after the whole MP3 blog thing started to diminish and things started to get a little bit more serious and electronic music became a little bit more of an actual, real thing, the label didn't have a point anymore," she recalls. For her 2012 single 'Pop It!', it was time to make the move to Mixpak.
"Dre Skull, whatever he says goes, in my life. We call him the guru," she says. "We already threw parties together and had wanted to work together anyway, so it was really fitting and appropriate that I did that." She's since released two EPs (2014's Pull Ova and 2015's Jealous) and the 'JMZ Riddim' single with Mixpak, and remains entrenched in the livelihood of the label, even though Dre Skull encouraged her to limit her role to artist while she worked on After Hours.
Despite it being her first LP, the album is one of two major milestones for Gentile in 2016. In June, Mixpak were the victors at Red Bull Culture Clash, beating out London staples Eskimo Dance and a slew of UK garage superstars as well as Wiz Khalifa's Taylor Gang at the arena-sized sound system clash. "It was the craziest thing I'll probably ever do," she says, speaking not just of the DJing dexterity it requires to compete in a soundclash, but the diligent preparation it takes before you even get behind the decks. "Basically what you have to do is reach out for every favor you could possibly pull. Who likes asking for favors? Nobody, especially not with this shit: 'Hey, can you make your song different and can you make it about me?' We were all in our end in constant contact, whether it was text, email, phone, Snapchat, whatever it was." She credits Suze Webb, Mixpak's label manager, as the one who kept it all together: "Without women on your team, you're fucked."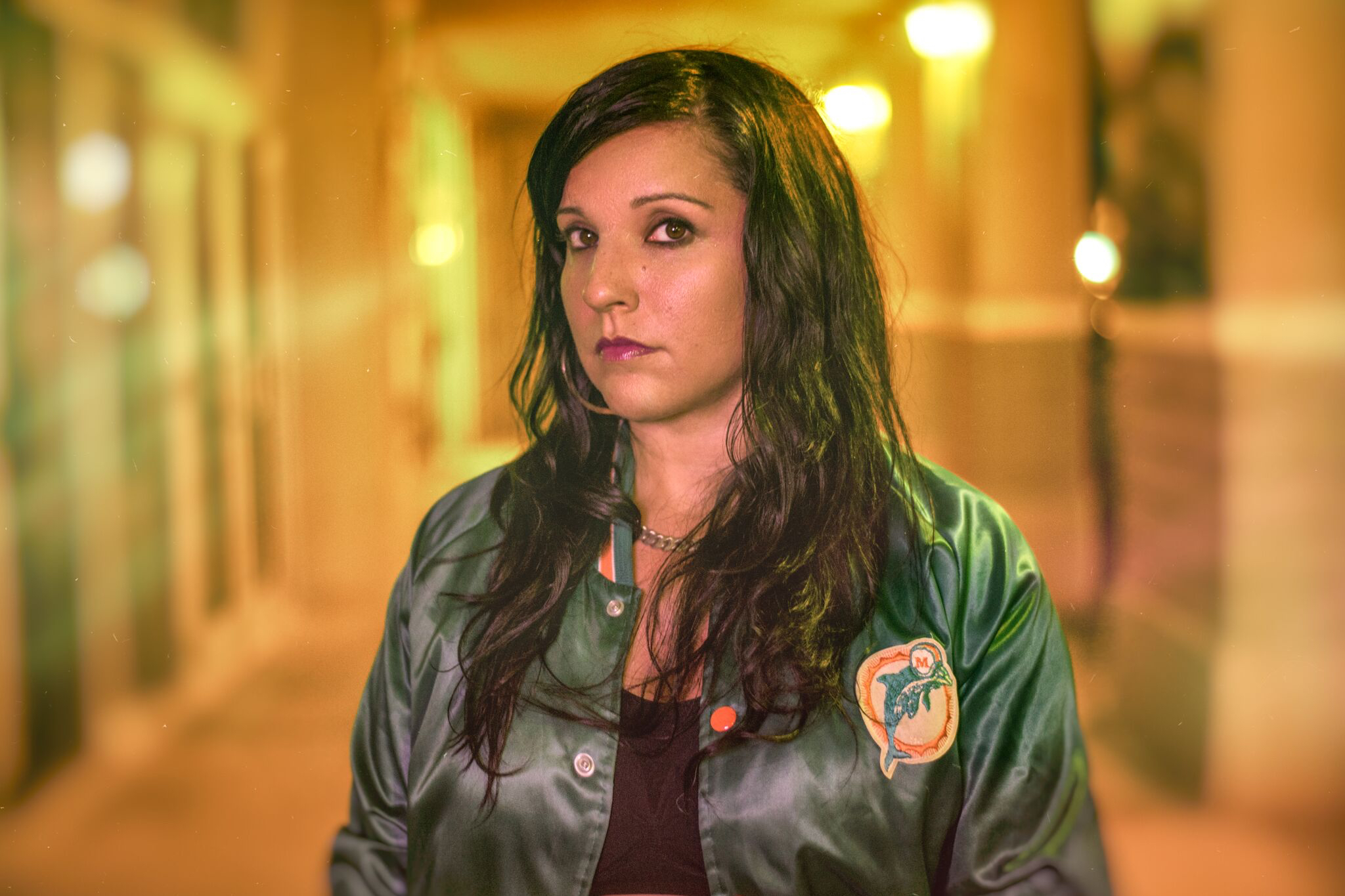 "I'm just trying to find a comfortable place to not have to play dancehall around dickheads."
Between Webb's UK-based knowledge of Culture Clash's enormity, Dre Skull's connections to Jamaica and having Popcaan ("who everyone is obsessed with," she says) on the label, they were able to put together something unstoppable. Guest appearances from Spice, Big Narstie, J Hus, Sneakbo and Kranium, as well Drake giving them a dub of 'One Dance', helped them to the win, but it's the genuine care Mixpak puts into the music that put their win the bag before they even got to London.
With that win and the victory of releasing the album behind her, Gentile has new things to focus on. There's the question of whether she's going to focus on DJing her own material, as she did at a recent Boiler Room appearance, or if she's going to jump right in to making a second album. "[The album] brought out a little bit of self-expression and I kind of have an addiction to that, but it's cool," she offers. "I've learned to let everything take its course and I'm going to go with the flow because everyday my life changes completely."
While she basks in the unknown, she does have one vision of her future that'd she liked to see immediately: "I'm just trying to find a comfortable place to not have to play dancehall around dickheads."