Richard D. James has advised on the synth's microtuning feature.
Korg has announce a new analog synthesizer, the Monologue, which features presets designed by Aphex Twin.
Available in five different colours, the Monologue is described by the Japanese company as a "next-generation" monophonic synthesizer that "shares the spirit" of the Minilogue, released earlier this year.
As well as being available in five colours, the Monologue features a built-in step sequencer that allows users to record up to four knob movements for creating "motion sequences."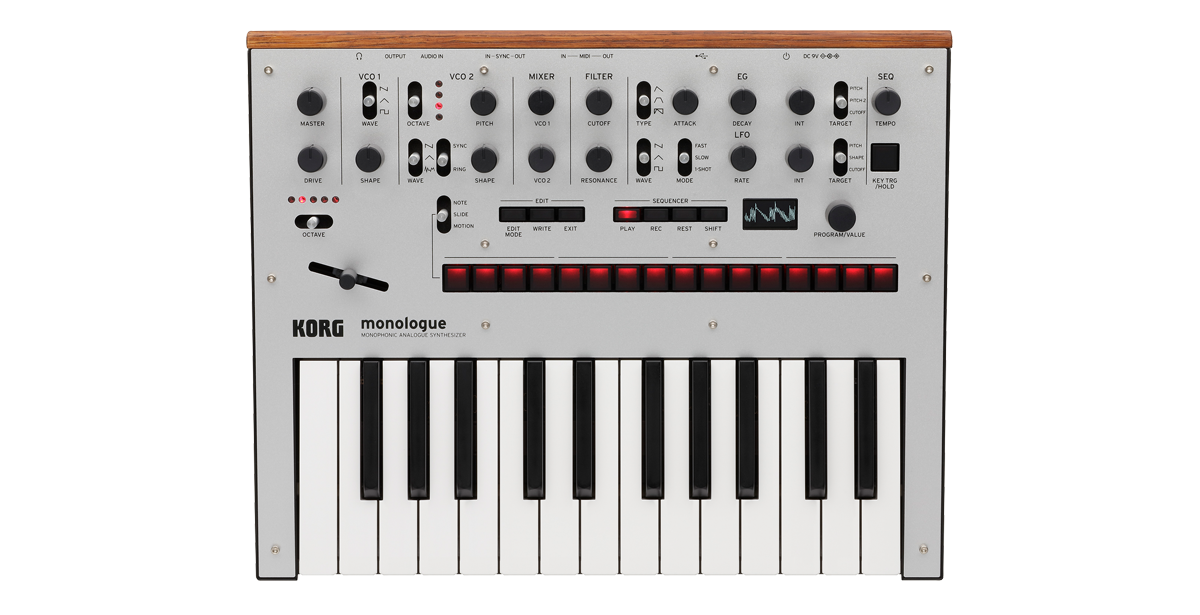 The synth also supports microtuning, allowing users to create their own tuning outside of standard scales. To help ease owners in with the concept, Korg has employed Aphex Twin as advisor on the feature and to create preset scales, sounds and sequences.
Other notable features include an OLED oscilloscope for visualising sounds, filter, modulation, drive, and LFO controls capable of generating "powerful basses and sharp leads" and 100 preset locations.
The new synth can also be powered by six AA batteries, though some buyers might be put off by the "slim keys" as seen on the Minilogue and Korg's recent reissue of the MS-20.
As for connections, it features MIDI in and out, 6.3mm audio connections, USB and headphone jack. It also includes a dedicated sync port that allows it to talk easily to other Korg gear such as the Volca series.
According to Engadget, the Monologue costs just $300, but isn't scheduled for release until January 2017. Until then, you'll have to console yourself by revisiting the 50 best Aphex Twin tracks.
Read next: Make music on your iPad: The best synths, drum machines and more