The mural next to Solutions Audio Video Repair on West Sunset Boulevard has grown into one of Los Angeles' most beloved musical landmarks since Elliott Smith shot the cover for his 2000 album Figure 8 there.
Four years ago, a punk organization layered the mural with paper cranes and handwritten notes containing every lyric Smith ever wrote, in tribute to the late singer who died in 2003.
Now, in a very different (and who are we kidding, awfully misguided) tribute, the building's new tenants will cut away a section of the mural to finish the construction of Bar Angeles, a new bar/restaurant named in honor of Smith's harrowing 'Angeles'. The inside construction is now completed and the bar is expected to open in January of 2017.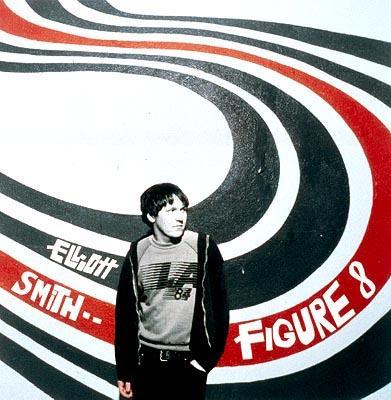 The bar's owners, the same behind Grand Central Market restaurant (and pretty good BBQ joint) Horse Thief, have said the section will be preserved and moved inside the bar.
Still, there's a simple principal here: don't mess with memorials, and if it's a memorial for a songwriter who wrote meditations on drug addiction and alcoholism, don't turn it into a fucking bar.