FACT Rated is our new series digging into the sounds and stories of the most vital breaking artists. Next up is experimental cellist Kelsey Lu, who has already collaborated with Blood Orange, Solange and Kelela and is set to tour with Sampha. Claire Lobenfeld finds out how Lu moved from classical music to underground hip-hop to recording her debut EP live in church.
IN SHORT
Name: Kelsey Lu
From: Charlotte, North Carolina
Must-hear: Church EP (True Panther, 2016)
For fans of: Blood Orange, Solange, Colleen
The Roman Catholic Church of the Holy Family sits on a darkened street in an unassuming corner of Brooklyn, wedged between Williamsburg's expansive McCarren Park and the neighborhood clubs Kinfolk and Output. But on a Saturday night in early January, it became a secret spot to see one of the most exciting new experimental artists in town: cellist and composer Kelsey Lu.
Lu's friends and family, along with scattered members of the music industry, including Dev Hynes and Chairlift's Caroline Polachek, congregated on creaky wooden pews to watch her record her debut EP, Church, live in the building. Lu performed on the altar with just her cello, loop pedals and voice. The deconstructed design of her all-white dress would have made her look angelic even in a less holy venue.
"I felt like that was the best way to introduce myself to people who haven't been able to experience what it is to be present for what I'm doing now," Lu says over Skype from London. "The connection is the most important part. I just felt with putting out something live, it makes that connection that much deeper as far as a first introduction."
That kinetic energy is what led her at nine years old to the cello in the first place. "I just fell in love with it the moment the vibration hit my body. It was so big and I could wrap all my limbs around it," she says of her first time playing. "It was all encompassing and I felt really powerful." Music was encouraged by her parents, especially because her artistic father performed in a funk group, despite the family's ultra-religious Jehovah's Witness household. Classical music was a big part of her childhood – she cites her mother's talent for playing Rachmaninoff piano concertos and the Charlotte Symphony Orchestra as influences – but it was when she took the cello into other genres that she began to uncover her own sound.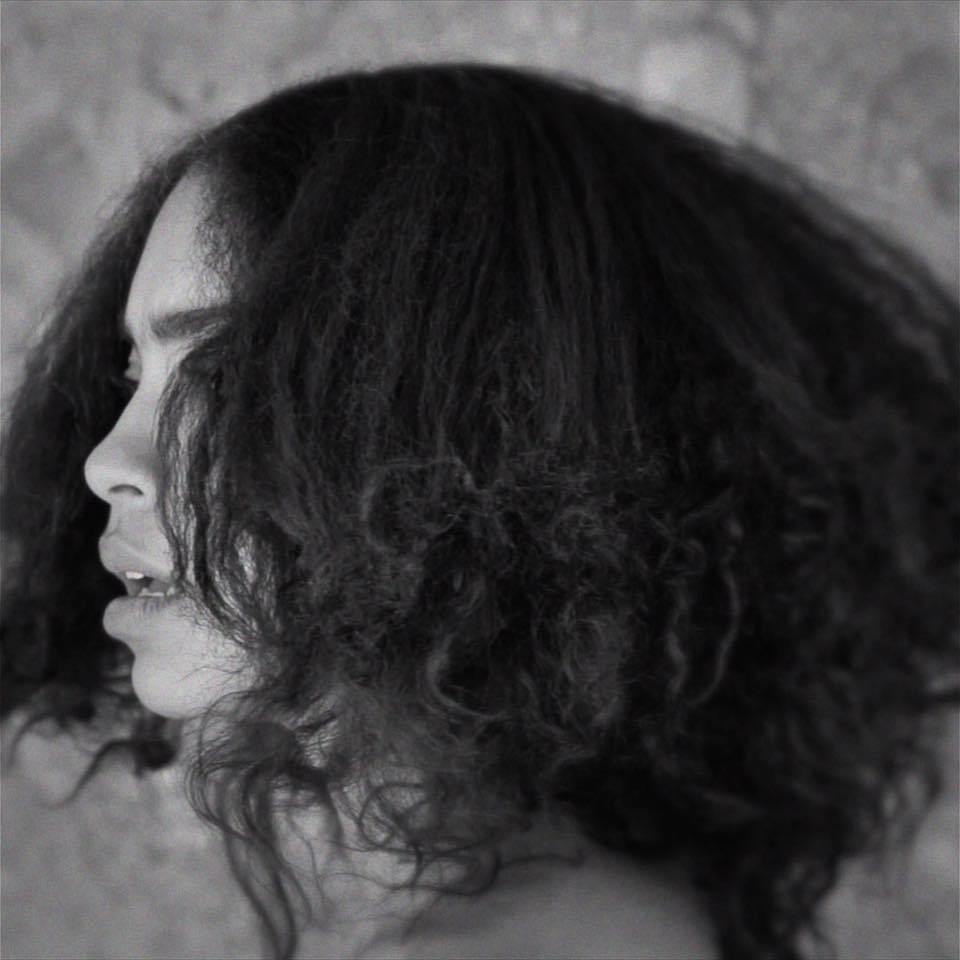 "Collaborating turns into a snowball effect of creative minds"
While studying cello performance at University of North Carolina School of the Arts, Lu became a part of the local underground hip-hop scene. Though she started off only playing strings, she revealed her ability to sing after a euphoria-induced all-nighter. "It was the first time I had dropped ecstasy. We were all hanging out on the back porch when the sun was coming up. We were all jamming and playing music and then all of a sudden, I just started singing. Nobody had heard me sing before." She continued to perform as a cellist for the local group and non-profit United Minds Conglomerate, including a stint opening for Southern alt-rap crew Nappy Roots.
The support slot was, to some extent, Lu's big break. She was invited to Atlanta to record with the group on Nappy Dot Org, their collaborative album with legends Organized Noize, and joined them on tour for the record. "It wasn't glamorous. We were in a van all traveling together, I was the only girl," she says. "But it was real and it really pushed me to find my own voice. I have gone through many different environments musically and it's all kind of led me to myself."
Lu was able to harness her own unique power through the cello as she established herself in New York's music scene after relocating in 2012. Recording her music with GarageBand on her phone, she experimented with layering different cello movements to create one piece – but got stuck figuring out how she'd perform the songs live. "I thought about a loop pedal and that really just changed everything," she says.
Kyp Malone from TV On The Radio introduced her to different pedals and synths, and now she works with an RC-30 loop pedal and a Holy Grail reverb pedal, among other gear. "I would really get lost in the pedal world and finding other dimensions of myself and the cello that I'd never experienced before," she says.
Church is only the beginning. Lu has also appeared on two of the years' biggest albums, Blood Orange's Freetown Sound and Solange's A Seat At the Table, singer Sampha has invited her to support him on tour, and she's set to appear on Kelela's debut full-length, a project she's "really looking forward to." Collaborating is something she loves, citing her friendships with other musicians in New York as a product of artistic magnetism: "If you're there long enough, it kind of turns into a snowball effect of creative minds." Or, perhaps, it's something a little bit divine.
More FACT Rated: Avelino is the Tottenham MC with a 'Rich Soul' and even richer sound
Iceland's Bjarki makes 10 tracks a day and has Nina Kraviz on speed dial