Another casualty of 2016.
What.CD, the invite-only music torrent site, was shut down today following a raid by French authorities, The Verge reports.
"Due to some recent events, What.CD is shutting down. We are not likely to return any time soon in our current form. All site and user data has been destroyed. So long, and thanks for all the fish," reads a message on the site, referring to both Hitchhiker's Guide To The Galaxy and the final words of What.cd predecessor, Oink.
To many, the site was only known as a grey, impenetrable "welcome" featuring a simple password login and a challenge to tease the imagination of any music fan to stumble upon it: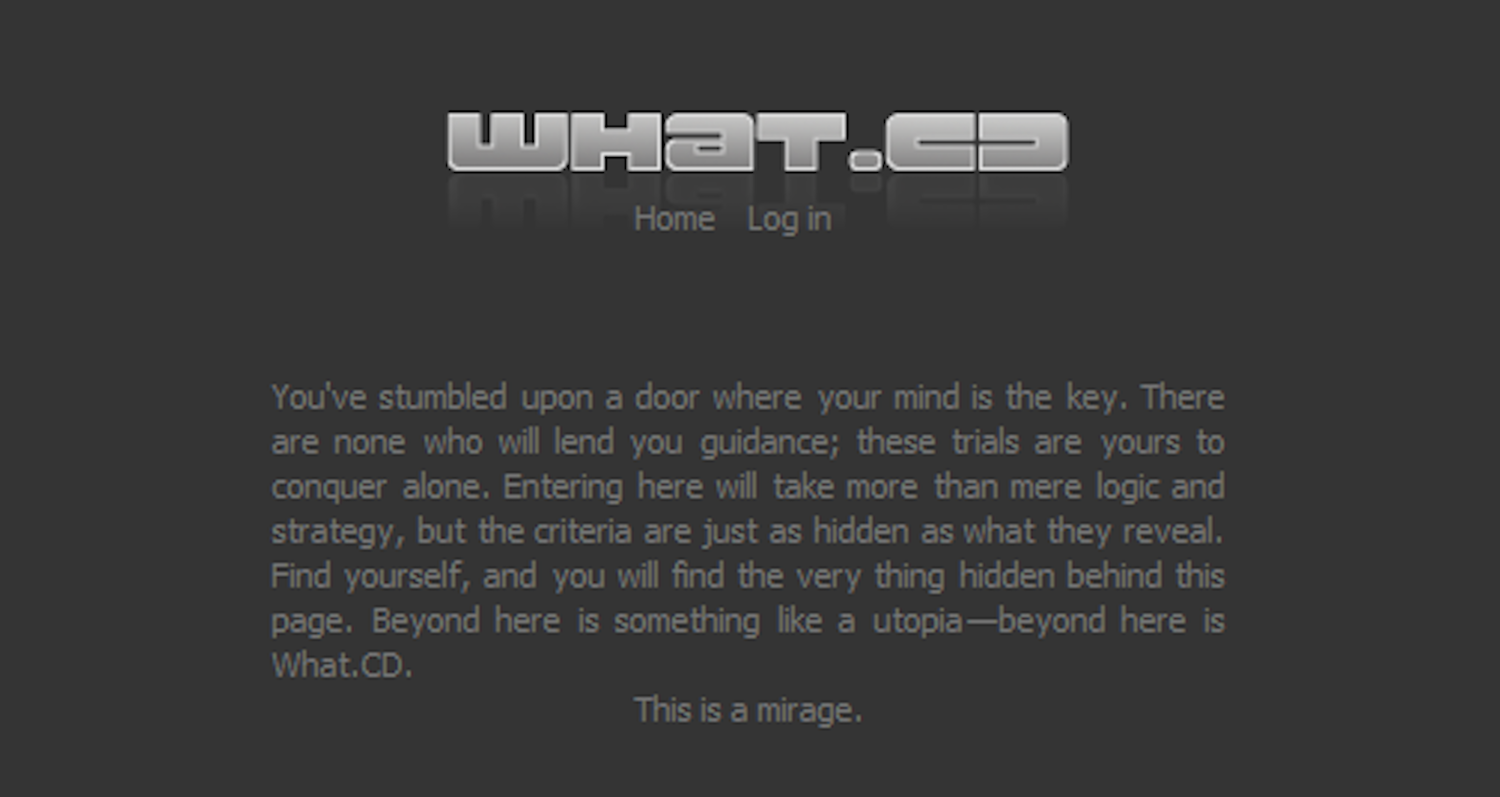 Beyond that door was a place that aspired to a different standard than the world of pirated music (and felt protected from the growing hostility towards it) due to its exclusive invite-only policy, passionate forums and strict download/upload policies.
Greedy downloaders or users uploading torrents below the site's high standards could find their memberships revoked as quickly as they were granted (this writer included).
Even Trent Reznor, one of the most outspoken critics of music pirating, made an exception for What.CD and counted himself among the site's members.
Rest in peace, What.CD. You'll be missed.