From Abdu Ali to Zíur, club guru Gabe Meier of The Astral Plane and FACT's For Club Use Only column selects the year's biggest, brashest and most innovative underground tracks.
It was a conflicting year for those involved in what has come to be known as club music, with the myriad genres and scenes that fall under the umbrella term both embracing the dance music establishment's attention and rejecting many of its core tenets.
As always, young producers and DJs were pushing sounds into new territory – but labels like Warp, XL, Planet Mu and Hyperdub also showed an interest, adding talent from smaller labels to their star-studded rosters. Meanwhile, new parties with cutting-edge booking policies popped up with impressive frequency, not just in cities like New York, London and Berlin, but also in Cleveland, Seoul, Melbourne and Montevideo. Noting the global flavour of club music has become cliché, but its actual reach finally appears to be catching up to the rhetoric.
The 25 following songs – arranged in alphabetical order – reflect that reach, both in terms of geography and the increasing overlap between these artists, playing shows together, collaborating and releasing on the same labels and platforms.
---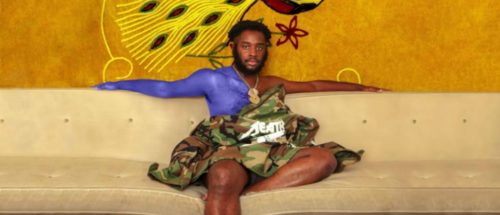 Abdu Ali
'Did Dat'
(Self-released)
The year's feel-good anthem came courtesy of Abdu Ali and producer Mighty Mark, a dynamic Baltimore pairing which came together for a cut from the former's adventurous MONGO mixtape. Conceived in the aftermath of Freddie Gray's killing at the hands of the Baltimore police and Ali's simultaneous alienation from the city's music culture, MONGO is very much a record of our time, full of anger, pride and awareness that ranges from the political to the holistic. 'Did Dat' fulfils all of those quotients to the fullest, with a glowing rage in Ali's voice. DJ Haram, Gobby and JPEGMAFIA also provide production for Ali on MONGO, providing an eccentric patchwork for Ali to riff and rhyme over.
---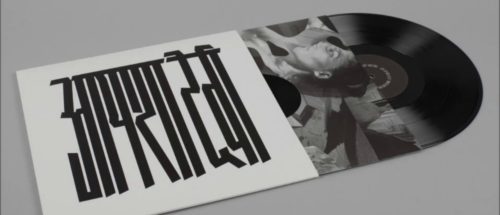 Aïsha Devi
'Mazdâ' (Mind:Body:Fitness Remix)
Houndstooth
'Mazdâ' was a key track from 2015's Of Matter and Spirit, Devi's debut full length and one of the Houndstooth label's most adventurous records to date. 2016 brought the remix package. Next to Lakker, Killing Sound and Throwing Shade, Mind:Body:Fitness is hardly a huge name, but the Berlin-based artist's reboot of 'Mazdâ' stands out, exaggerating the rave-spiritual quotient of Devi's original to hysteric proportions.
---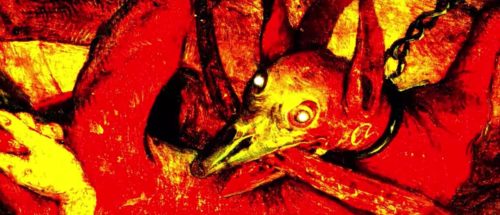 Amnesia Scanner
'AS WANT IT'
Young Turks
Amnesia Scanner have always been a perplexing act, popping up occasionally for one-offs, bizarre mixfiles and idiosyncratic rap production – so March's AS EP was a surprise to say the least. At six tracks, AS is both the Berlin act's longest and most definitive work to date, a manic distillation of trance, Atlanta rap and the rhythms of labels like Principé and Sygnok, which manages to sound like everything and nothing at once. Imitators of the AS sound abound, but tracks like 'AS WANT IT', all fizz and bizarre alien voice, prove that the duo exist entirely on their own plane.
---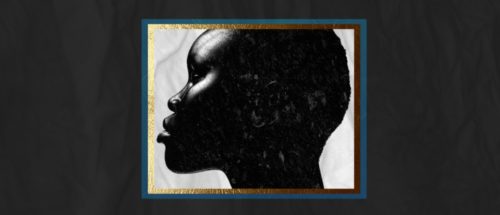 Ase Manual
'Body Drop (Trina's Theme)'
Like That Records
A regular in our monthly For Club Use Only column, Ase Manual's Gems is one of the year's purest dance records, a polished 10-track journey through Jersey Club, ballroom, footwork and the nebulous region in between which has nodes in Newark, Chicago, Los Angeles and beyond. An ode to Miami's baddest, 'Body Drop (Trina Theme)' is all bounce, the sort of track that feels dirty before the vocal even kicks in. Released through Like That Recs, 'Body Drop' was a;sp remixed by 2015 producer-to-watch DJ Delish, with the Pumpdabeat representative infusing Ase's original with a decisive syncopated chop.
---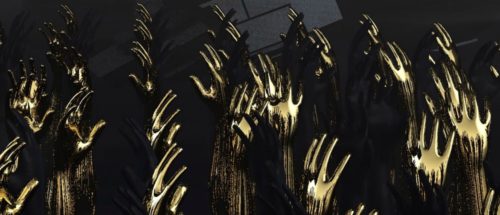 Byrell The Great
'Bubble Drip' (feat. Kassandra Ebony, WARREN B., Princess Precious)
Qween Beat
Years in the making, the Qweendom compilation dropped with a bang in August, bringing together the finest talent from the Qween Beat universe for one of the most polished ballroom documents to date. MikeQ, LSDXOXO, Skyshaker and Beek all bring their respective skills, but Byrell The Great's two contributions steal the show, showing why the New Yorker has become the kiki scene's most popular DJ. 'Bubble Drip', featuring kinetic vocal assists from Kassandra Ebony, WARREN B. and Princess Previous, is pure energy – bare-bones percussion punctuated by Ha crashes and a waterlogged synth. Devotional music for the body.
---
Celestial Trax
'I Can Do It Too' (feat. Roosevelt)
(Self-released)
Celestial Trax proved that he can work with vocalists too in 2016, collaborating with Roosevelt, Rozay Labeija, Quay Dash, Jay Boogie and Dai Burger over the course of the year. 'I Can Do It Too', from the New Flesh EP, features Roosevelt on the mic and a mean tresillo shuffle, all wrapped up in an overarching sense of threat. It's a haunting take on ballroom MCing and a reminder of how fertile the New York underground has been lately. Celestial Trax ended the year with a full EP of collaborations with Rozay Labeija, another cohesive vocal collaboration.
---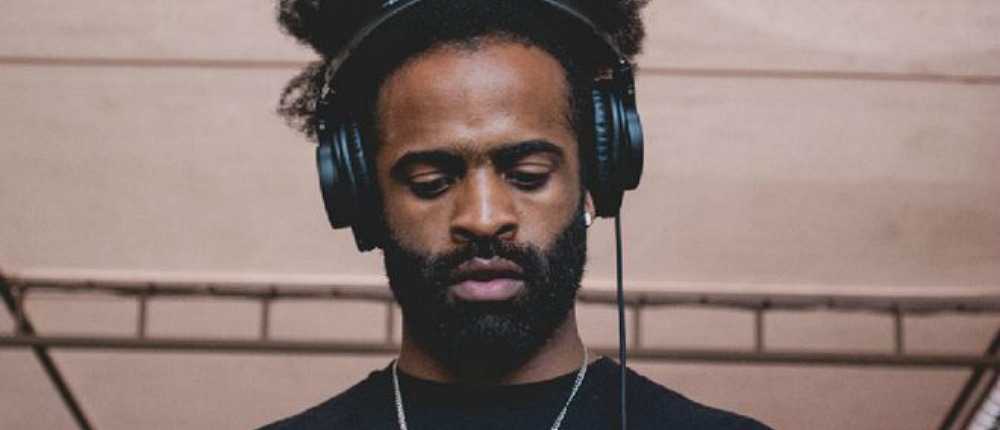 CHINO AMOBI AND NATASHA BEDINGFIELD DISCUSS VAGINAL ARCHITECTURE w/ TOTAL FREEFALL
(Self-released)
Having finished 2015 blending Kelela with Linkin Park and baile funk, the bar was set high for Total Freedom in 2016. He managed to surprise us with 'CHINO AMOBI AND NATASHA BEDINGFIELD DISCUSS VAGINAL ARCHITECTURE w/ TOTAL FREEFALL', ripping Calvin Harris & Disciples' 'How Deep is Your Love?' from its mall music context and layering it with Chino Amobi's 'The Prisoners of Nymphaion' beat (from 2015's Anya's Garden EP). It's a union that makes the YouTube hit sound more Kate Bush than EDM.
---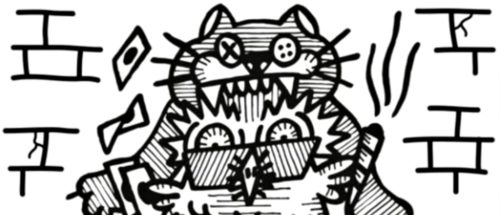 Citizen Boy
'Tribute To DSB'
Gqom Oh!
As a solo artist and member of the Mafia Boyz trio, Durban's Citizen Boy has produced some of gqom's defining tracks. 'Tribute To DSB', one of two solo contributions to Gqom Oh!'s The Sound of Durban compilation, is the sort of programmed menace we've come to expect from Citizen Boy – six minutes of punchy drums, droning bass and a single, two-note sampled vocal whipping the song's elements into martial order.
---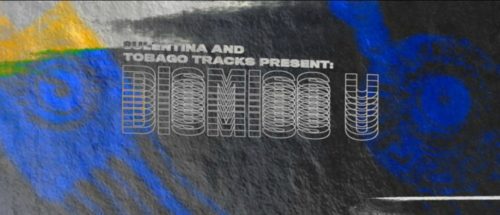 DJ Haram
'SO FUCKING FUNNY (soap)' (feat. Moor Mother Goddess)
Tobago Tracks
A member of two of the year's most influential collectives – ATM and Discwoman – Philadelphia's DJ Haram turned in two bucking efforts for the 8ULENTINA-curated DISMISS U, collaborating with Marcelline on 'More' and bringing Moor Mother on for the fierce 'SO FUCKING FUNNY (SOAP)'. The latter, based around a stomping Jersey kick pattern, is a masterclass in contrasting elements, pairing delicate strings with broken glass, bed springs and what sound like hiccups. Moor Mother's laughs and verbal tics are the cherry on top of a truly bizarre track that fits in flawlessly with the rest of DISMISS U's femme-powered wonder.
---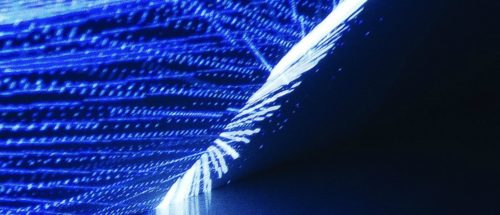 DVA [HI:EMOTIONS]
'DAFUQ' (feat. Sinjin Hawke)
Hyperdub
Scratcha DVA's latest album for Hyperdub is a perplexing affair, a jumble of abstract synths, squelchy computer noise and fits of rhythmic coherence. Like the Londoner's entire career, NOTU_URONLINEU doesn't fit into any existing dance music narrative. It's hardly a club record, but isn't home listening material either. The album was recorded in the dark, he has said, and tracks like 'DAFUQ', featuring production and vocals from Sinjin Hawke, ooze claustrophobia – the dominant sensation of the album as a whole. 'DAFUQ' isn't DVA's most intuitive club track, but its laser pulses and widescreen design make it one of his best.
---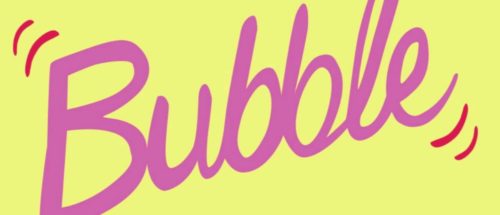 Equiknoxx
'Bubble' (feat. Devin di Dakta)
Swing Ting
Any number of Equiknoxx tracks could have featured on this list, and without my self-imposed one-track-per-artist limit, 'Last of the Mohicans' would have found a place in the top 25. But the spot goes to 'Bubble', the monstrous late summer hit featuring one of 2016's raunchiest vocals courtesy of Devin di Dakta and characteristically buoyant production from the Kingston production duo. Compared to the hallucinatory take on dancehall found on their full-length for Demdike Stare's DDS label this year, 'Bubble' is one of the more conventional Equiknoxx productions – but you'd be hard pressed to find a song more likely to make an entire dancefloor bust it down.
---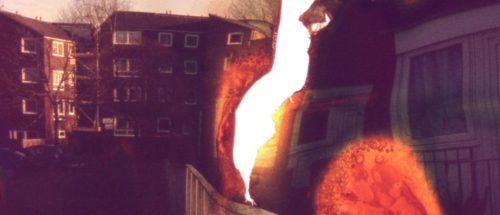 Gage
'Talon's Reach'
Crazylegs
After 2014's breakout 'Telo'/'Shiftin' single, Manchester-based Crazylegs representative Gage took a measured approach to releases. Remixes for dJJ, Mr. Mitch and Inkke provided glimpses of brilliance while 'Bad Bitch', a massive collaboration with Kevin Jz Prodigy, will go down as one of the best transatlantic collaborations in years. In 2016 we finally received a more fully realized Gage project, and Mercury certainly lived up to the hype. 'Talon's Reach' finds Gage at his most direct, showing that he can string together a high-tension peak-time banger with the best of them. It's an effortless marriage of sound system tradition and a distinctly technological sound palette.
---
KABLAM
'Arch'
Janus
KABLAM's 2016 solo debut Furiosa, released on Dan Denorch's Janus label, incorporated everything from death metal-esque screams to baile funk samples and baroque choral samples. Much has been made of the Swedish producer's punk leanings and radical politics, but that attitude and ideology truly shines through on 'Arch'. Furiosa was named after the Mad Max: Fury Road character, and you can't difficult to imagine a more fitting personality for compositions as raw as these.
---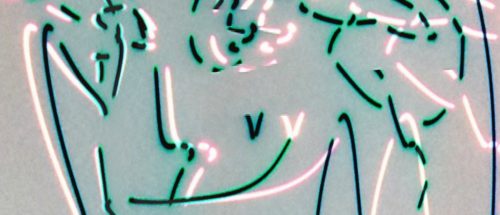 M.E.S.H.
'Follow and Mute'
PAN
May's Damaged Merc EP saw M.E.S.H. return to the dancefloor with a vengeance with four eminently play-out-able tracks. 'Follow and Mute' is the gem of the bundle, a space-filling anthem built around hypnotic keys and a commanding lead vocal that beckons from its chaotic depths. Like Sudanim's 'The Link' from a few years back, 'Follow and Mute' makes use of a slower BPM to enhance the impact, allowing for the hectic percussion and swooshing FX to hold court.
---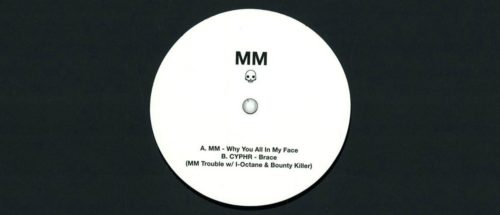 MM
'Why You All In My Face'
Her Records
The Her Records Jersey/Bmore flip is becoming something of a tradition and like Fraxinus' beloved "All Ends/"Off Ends" white label from 2014, MM's 'Why You All In My Face' was a much-rinsed dub long before it made it to acetate. 'Why You All In My Face' updates Sharya J's DJ Jayhood-produced 'Snatch Yo Wigs' for peak dancefloor performance, utilizing the original's shout vocal as a lead point for the rumbling kicks, metallic chops and classic Jersey club samples to cascade around. Her Records Volume 4 also dropped in 2016, but it's the crew's white labels that always hit the spot.
---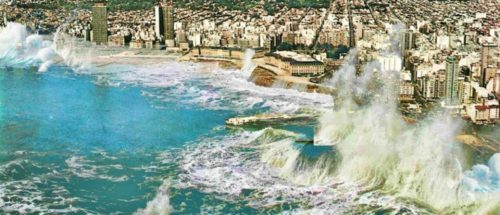 Moro
'Salve Sua Vida'
NON Worldwide
Moro spent much of the year turning out reggaeton bootlegs and touring the globe, but February's San Benito EP was the Argentinian producer's defining statement. Accompanied by a statement on the history of Argentina's indigenous and African populations, their subsumation into white European identity and their relation to tango music, San Benito is a rich collage of electronic and organic sounds over industrial-tinged rhythms. 'Salve Sua Vida' is diaphanous and multi-layered, with stormy noise unfurling into a rushing harp melody.
---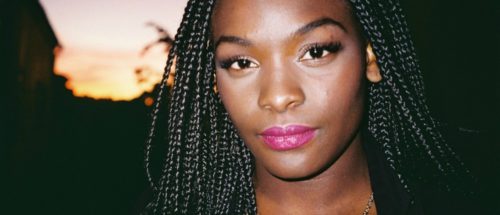 Nidia Minaj
'Olha Agora'
(Self-released)
From the moment her debut Danger EP was released on Principe, it was clear that Nidia Minaj was one of kuduro's brightest young stars. In the two years since Minaj has turned out an endless stream of originals, remixes and collaborations, most found on her personal Soundcloud and most maintaining the high level of quality found on her debut. Uploaded as part of a package at the beginning of 2016, 'Olha Agora' epitomizes what makes the Bordeaux-based teenager such a magnetic artist, combining organic sounds (flutes, vocal chants) with mechanized percussion in a maddening swirl of hip-churning noise.
---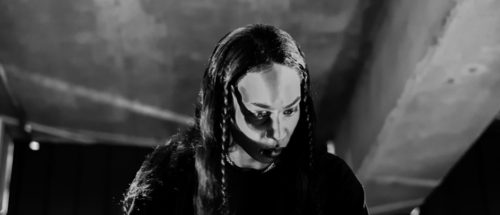 Nkisi
'Mokonzi'
NON Worldwide
Few artists can do power and raw emotion quite like Nkisi, and the Belgian artist had a banner year in 2016 through her monthly radio slot and releases for NON Worldwide, the label she co-runs with Chino Amobi and Angel-Ho. Despite its sub-four minute runtime, 'Mokonzi' has all the qualities of an epic, traversing enough peaks and valleys to leave even the most seasoned raver ragged. Elements of trance, afro house and doomcore that she's embraced in the past all appear, but it's the unrelenting bounce that makes it so timeless.
---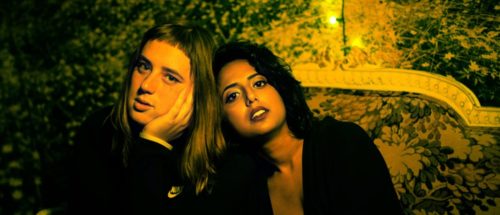 Nooran Sisters
'Teri Duniya' (Balasa Drum Mix)
(Self-released)
2016 was a banner year for KUNQ representative Kilbourne, but it was a collaboration with fellow New Orleans artist Besharam that captivated minds and hips in September. Going as Balasa, Kilbourne joined forces with fellow New Orleans resident Besharem for the 'Teri Duniya' single – two remixes of Noori Sisters' song of the same name that proved to be one of the most striking debuts of the year. Combining Sufi music with a Dutch bubbling structure, the Drum Mix hits hard, matching freeway-speed percussion with sawtooth synths and carnivalesque brass.
---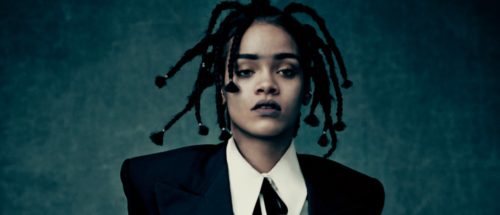 Rihanna
'Sex With Me' (Acemula & SBF Club Remix)
(Self-released)
Jersey club's ascendancy into the American dance music consciousness has been unmatched among regional club forms in recent years, making its way to EDM festival stages while retaining its status as the de facto teen dance music in Newark and continuing to influence on the global underground. With that in mind, you weren't going to the right parties this year if you didn't hear at least one Rihanna remix from one of the flurry of young Jersey producers taking on hits from ANTI. DJ Taj and DJ Jayhood each put in respectable, floor-shaking efforts, but it was AceMula and SBF's take on 'Sex With Me' that hit exactly the right spot, released on the SAVE DA BUTTZ mixtape in May.
---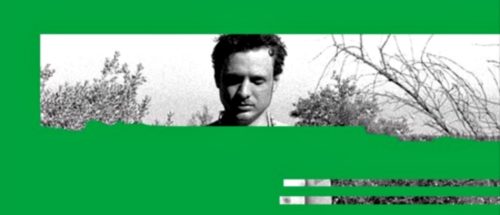 Schwarz
'Take A Picture' (feat. Blaqstarr, Berko Lover & Greydolff)
Nina Pop
For the past few years, Los Angeles-via-Baltimore resident Schwarz has been one of the busiest people in dance music, releasing a near-constant stream of music, running the ever-impressive Nina Pop label and, most recently, throwing some of the best parties in LA under the Club Illusion banner. Known for two cheeky bootleg compilations and a range of collaborations (333 Boyz, Kilbourne, Jeremiah Meece, etc.), Schwarz delivered his most definitive statement to date this year in Everyday Is A Winding Road, six killer productions featuring stoic kick patterns, powerful breaks and vocal assists from TT The Artist, Blaqstarr, Kreayshawn and more. 'Take A Picture' stands out from the bunch, offering a phased out beat and full frontal breaks for the rappers to ride over.
---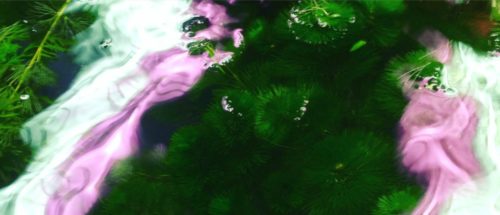 SKY H1
'Air'
CODES
Belgian artist SKY H1 attracted ears and hearts with last year's FLUID EP on Berlin's Creamcake label/party outfit, offering breathy vocals over sonorous pads and tempestuous noise. This year's Motion, released through Visionist's PAN sublabel Codes, saw an expansion and simultaneous simplification of that aesthetic, with its most striking elements – expansive synth work, vocals-as- glossolalia – boiled down to their essence, as perfected on 'Air', an off-kilter pop track that soars above the clouds and incites deep introspection. A contribution to Bala Comp, Vol. 1 and a collaborative soundtrack produced alongside Why Be and Elysia Crampton rounded out a strong year.
---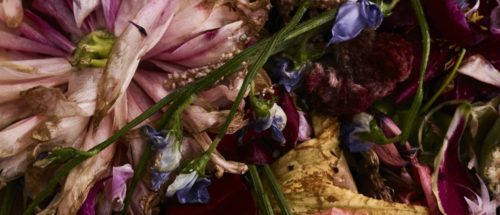 Soda Plains
'Rodeo'
(Self-released)
Berlin's Soda Plains has crafted some brilliantly textured music since 2014's Rushes EP on Black Ocean, melding complex rhythms with an ability to evoke a range of emotions with seemingly simple brush strokes. 'Rodeo' draws maximum potency out of repetitive melodic quotients that twist, turn and mutate over the course of the track, inducing reverie with its arrangement of delicate, reverb-laden synths. It's simultaneously pillow soft and propulsive, classically beautiful and disarmingly modern.
---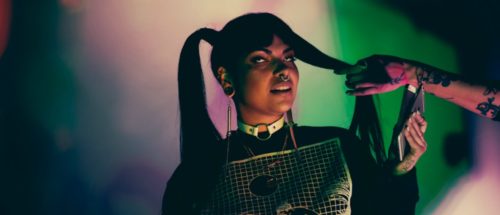 Tomasa del Real
'Tu Señora' (feat. Talisto)
KLACK
Having abandoned a career as a tattoo artist, Tomasa del Real emerged in 2015 with a string of rough-hewn slow-burners, staking out ground as one of reggaeton's most intriguing new figures. Collaborations with a global assortment of vocal and production talent followed, and in February the Chilean artist joined forces with Swedish producer Talisto for 'Tu Señora', an infectious blend of dembow and melancholy vocals. Later in the year, Janus artist Kablam remixed the track, adding a sinister air and pulsing drum work to the original. Del Real also compiled some SoundCloud and YouTube tracks on Bien y Malin March, showing off her menacing approach to reggaeton's stilted rhythms.
---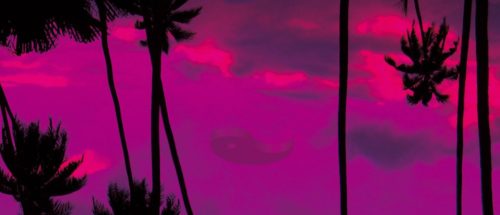 Zíur
'Collar Bone'
Objects Limited
Industrial sound palettes and non-linear drum programming was one of 2016's major tropes, a sound embraced by many young producers and derided by many journalists. Ziúr, with releases on Infinite Machine and Objects Ltd, is both apotheosis and refutation of the sound and the criticism, an artist whose high-tension arrangements and violent percussion can seem brutalist but are entirely dancefloor-compatible. The chopped-up vocal and ratcheting FX on 'Collar Bone' bring that approach into focus matching a rather simple rhythmic structure with a whirlwind of exterior noise and an anxiety-inducing vocal culled from a viral video.
Read next: The 10 best album covers of 2016 – and the stories behind them