A conspiracy we're actually interested in.
Radio host Alex Jones is known for his extreme right conservative views, a love of Donald Trump and radical conspiracy theories, like that 9/11 was an "inside job" and that the Sandy Hook Elementary shooting never even occurred. One thing Alex Jones is not known for is electronic music — making it, listening to it, having an opinion on it, anything — but a new video from him has led some to suspect he might be an enthusiast, and possibly even a producer.
Aux.TV point out a pile of impressive equipment in the background of a Thanksgiving YouTube rant from Jones titled "Democrat Counter-Coup Against Trump in Progress" (which is even crazier than that title implies). They spot a TR-808, mixing board, CDJs and possible TB-303s. You can see them all in the GIF below.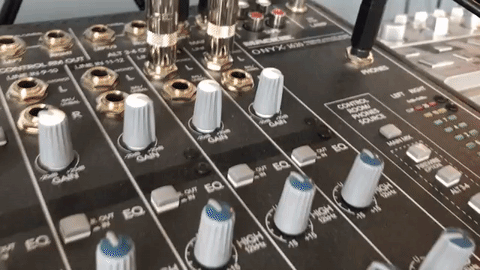 Even stranger is this live jam from acid house icon A Guy Called Gerald uploaded to YouTube. Six months ago, the official Alex Jones page commented about a Roland 303 in the video.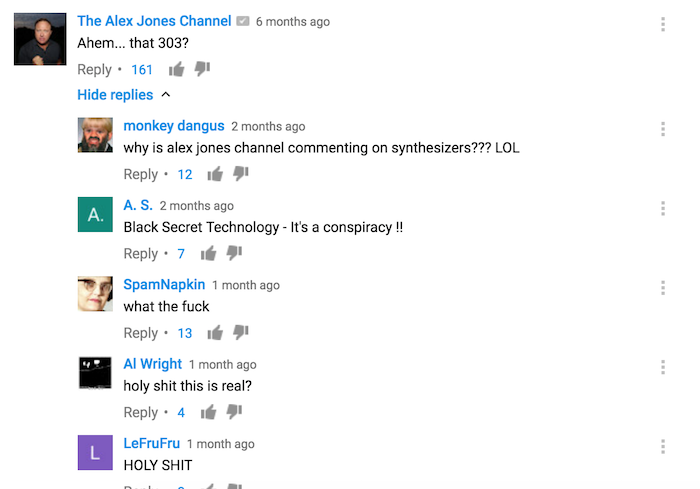 And defended his work as a "low-fi" [sic] genius on Reddit.

Now Jones already has a fake-Discogs page with credits appearing as hip-hop samples and false attributions to the Hypercolour producer of the same name.
Does all this mean Alex Jones is secretly making beats when he's not battling "the Shadow Government" that secret controls the planet? Probably not. Or, that he is definitely, definitely Burial.
[via SPIN]