The OMSynth miniLab lets you make analog oscillators, sequencers and a digital sampler.
Bastl Instruments has started selling the OMSynth miniLab, a "circuit development and performance interface" that allows users to create sound and light.
Designed by Pete Edwards, the OMSynth (open modular synth) miniLab was first shown off in 2014, but it's only since joining the Bastl Instruments team in the Czech Republic that he's been able to get it off the ground.
You can buy the synth ready made or as a DIY kit, but each contains potentiometers, touch sensors, buttons and LEDs that can be arranged in different ways to create unique instruments.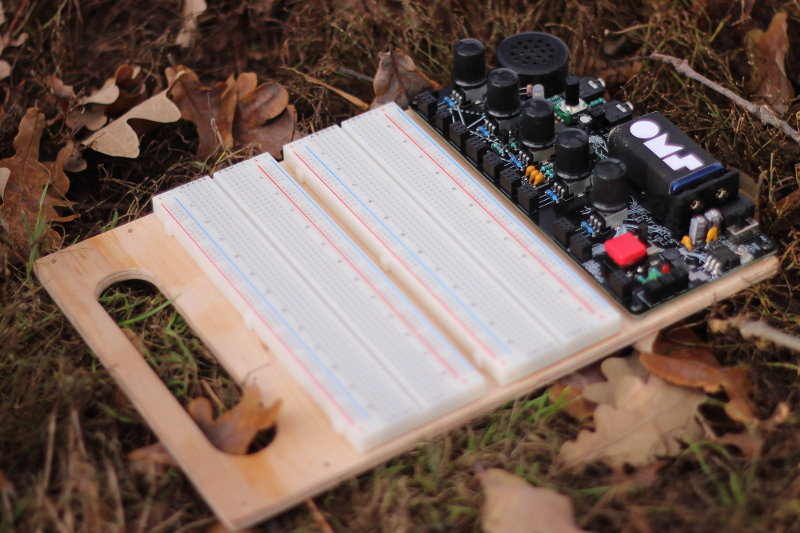 The synth has been designed with beginners in mind, and there are tutorial videos available that detail how to make analog oscillators, sequencers and a digital sampler. These can be built using optional parts kits.
The OMSynth miniLab can run off batteries or external power. It also comes with a built-in speaker and also features audio and headphone outs.
The Bastl Instruments store is selling the OMSynth miniLab for €90 pre-built or for €70 as a DIY kit. Parts kits cost €20 each, or you can buy a bundle with everything for €135. Find the range at the Bastl Instruments store.
If you want a DIY synth that's a little simpler than the OMSynth miniLab, Bastl Instruments recently released the Kastle, a pocket-sized modular synth that runs off three AA batteries. [via CDM]
Read next: The best hardware synths, drum machines and effects to buy for under $350