Make your own electroacoustic music with one affordable box.
Berlin's Koma Elektronik has launched a new product on Kickstarter aimed at making it easy to get into the world of musique concrète.
According to Koma Elektronik, the kit is inspired by the pioneering work of artists including John Cage and Karl-Heinz Stockhausen, both of whom made music from the sound and vibrations of everyday objects.
It's described as "the perfect tool for everyone who would like to experiment with electroacoustic sound," allowing users to make and record noise from a variety of different sources. It includes seven different sections focused on receiving or generating sound, including a four-channel mixer, LFO, signal interface and AM/FM/SW radio.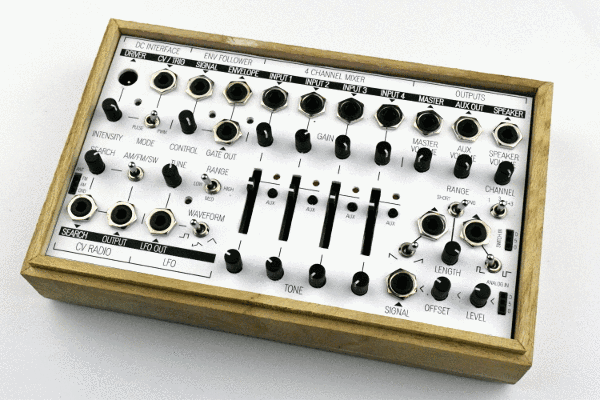 While the mixer can be used to record sounds and the LFO to create simple drones, the radio section can pick up and mangle transmissions via its CV output. The CV outputs also make it compatible with other gear such as modular synths.
There's also a signal interface, which can be used to connect sensors that respond to heat, light, humidity, distance, speed, acceleration, proximity or pressure, which Koma says is ideal for sound installations.
Probably the most unusual section is a DC interface, which allows you to plug in and control devices such as motors, fans and buzzers with CV signals and create unusual pulses and rhythms.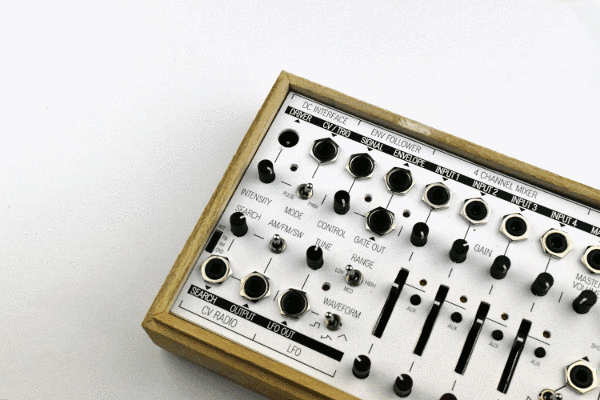 As well as offering the Field Kit on its own, Koma is selling an expansion pack featuring things to generate and record sound: two contact microphones, patch cables, two motors a loudspeaker and an electromagnetic pickup.
If all of this sounds intimidating, Koma is shipping a book with each order detailing 50 ways to use the Field Kit, which goes beyond just being a manual into giving detailed instructions on how to make things like a spring reverb.
The Elektronik Field Kit has already exceeded its €20,000 goal on Kickstarter, with almost a month left to go. Backers can still purchase the kit for €199 or for €248 with the expansion pack. Self-assembly versions are available at a reduced rate, and Koma expects to ship in March 2017.
Read next: The best hardware synths, drum machines and effects to buy for under $350