It includes dedicated controls for the DJ software's latest features.
Pioneer DJ has announced a new top-of-the-line controller for Serato DJ, the DDJ-SZ2.
The controller is an update of the DDJ-SZ model released in 2014, and features new dedicated controls for the Serato DJ software's Pitch 'n Time mode, which allows users to play track cues across different keys.
It also has controls for Serato Flip, a feature that allows DJs to record and play back cue points and easily recall edits or remixes made in the middle of a set.
Pioneer DJ says this model has been upgraded with more responsive jog wheels for improved scratching capabilities, and includes an oscillator capable of making four different sounds: siren, drop, noise or laser.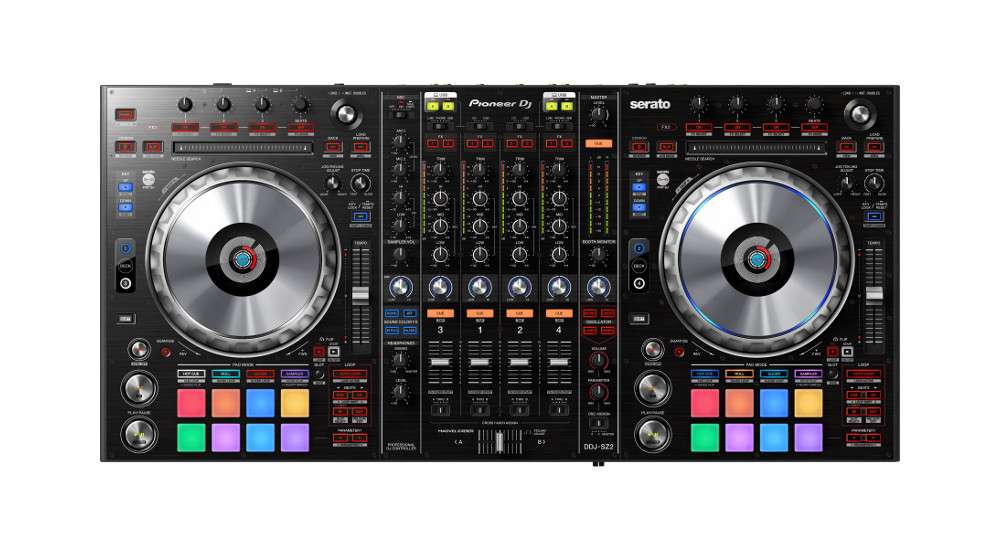 Apart from these new features, the DDJ-SZ2 is much the same as the previous model, featuring four channels, performance pads for triggering samples, built-in effects and two USB ports for easy switchovers.
The controller comes with a copy of Serato DJ included, and also includes licenses for the Pitch 'n Time and Serato Flip add-ons. It's available now, and will set you back €2,099.
If you want a DJ controller that's a little more unusual, Serato recently teamed up with Roland on the DJ-808, a hybrid DJ controller and drum machine with the sounds of the classic TR-808 and TR-909 models.
Last month, Pioneer DJ released its own app for iPhone, WeDJ.
Read next: 5 iPhone DJ apps guaranteed to rescue a shit party