It also models the filter from the classic MS-20 synth.
There's no shortage of delay plug-ins available for producers (free or otherwise), but a new free plug-in called Spaceship Delay is worth a look if you want something a little more unusual than Ableton Live's stock effect.
Plug-in developer Ivan Cohen took inspiration from Korg's Monotron Delay for the VST, and added a spring reverb simulation based on Dynacord's Echocord Super 76 tape delay unit.
There are also four filter algorithms included in the plug-in, some of which are recreations of those found in existing hardware, including Korg's classic MS-20 and the Meeblip Anode and Triode synths.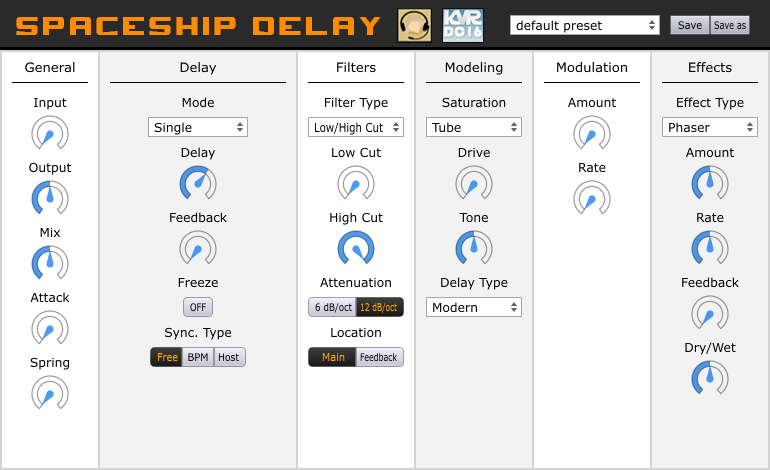 Spaceship Delay has three primary delay modes: single, ping pong, and dual/stereo. However, it also has many other built-in effects for shaping the delay sounds, including bitcrusher, vintage phaser, tube preamp and freeze switch for looping.
As well as having a function based on Korg's Monotron Delay, Cohen has also included a spring reverb based on Dynacord's Echocord Super 76 tape delay unit.
It's also friendly for novices: Cohen has included an embedded tutorial in the plug-in that tells how to use all the functions and even how to recreate classic delay effects vocal doubling and ambient soundscapes.
Spaceship Delay can be downloaded for free here, and is available in VST, AU and AAX formats for both Windows and MacOS. [via CDM]
Read next: The 9 best free VST effects for producers on the web