TV and film have always been a perfect escape, and this year we needed them more than ever.
It's not just the storytelling that reflects our own selves or takes us to worlds we can only dream of (or, in some cases, see in our nightmares), but the composers who add that extra, world-building layer to our favorite TV shows and movies.
2016 was a great year for soundtracks across the board. TV shows like Luke Cage, Insecure and Broad City had great musical supervision that created additional entryways into the characters, and movies like Suicide Squad and The Land took us back to time when an artist-led OST was just as valuable as a brand new album.
But the art of the score is always a step beyond. This year we were shown what happens when you're rejected by society, we saw our possible grim technological futures, and discovered that political unrest can manifest in varying shapes — at the dive bar and in presidential parades. The shape of these stories took on something more exact at the hands of the composers who crafted their scores. From Soulwax to Stranger Things, here are our favorite TV and film soundtracks of 2016.
---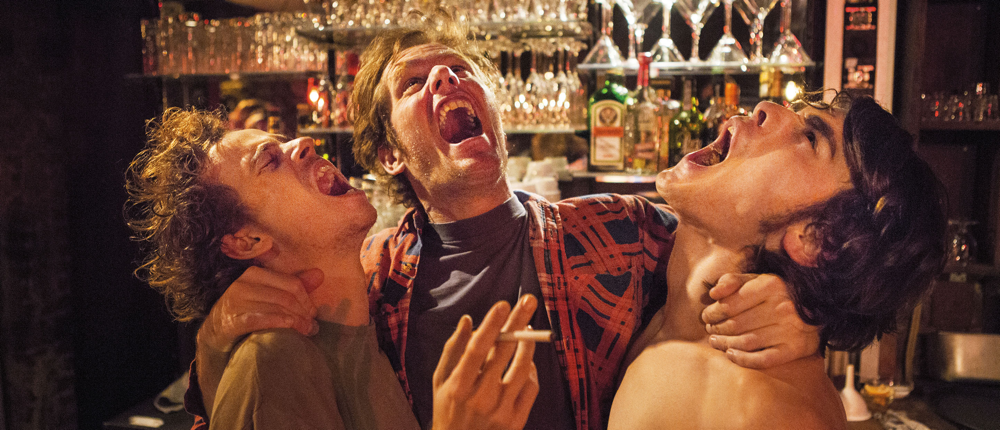 10. Belgica
Soulwax
Soulwax's first album in 11 years isn't a Soulwax album but a soundtrack to a film about two Belgian brothers running a nightclub in Ghent. The subject matter is tailor-made for the Dewaele siblings, who invented 15 fictional musical personas for the movie and recorded a song for each, from the electro-rock of White Virgins through Burning Phlegm's spiky punk and the cosmic disco of Rubber Band.
It's the year's most ambitious soundtrack, made even more impressive when you factor in how long it's been since Soulwax released an LP. Not the Nite Versions follow-up we've been craving since the nu-rave era came to an end, but a close second. SW
---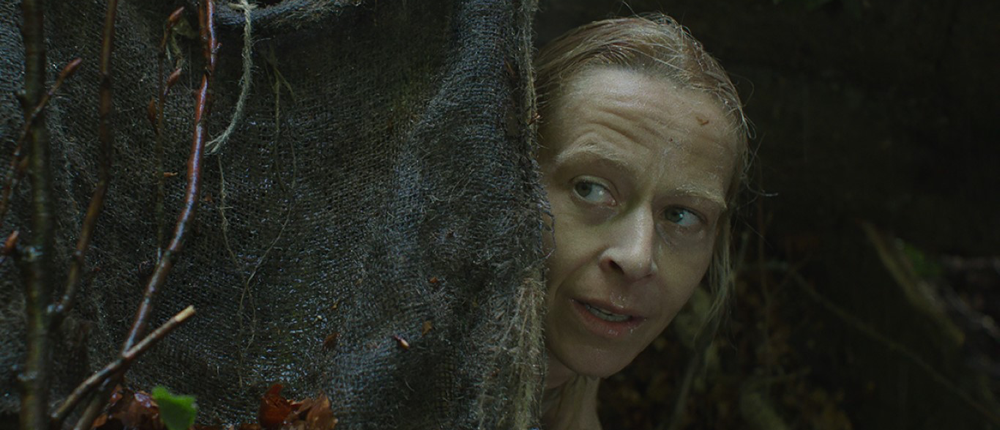 9. Couple In A Hole
BEAK>
Couple In A Hole, the debut feature film by Tom Geens, is a melancholy mystery about a husband and wife who've rejected civilization to live rough in the woods. BEAK>'s groggy, moss-covered motorik rumble is the perfectly leftfield soundtrack to the couple's remote, traumatized world (several of the band's own tracks are named after West Country villages and hill forts, after all) and give the organic setting an almost psilocybic edge – don't eat those toadstools. CR
---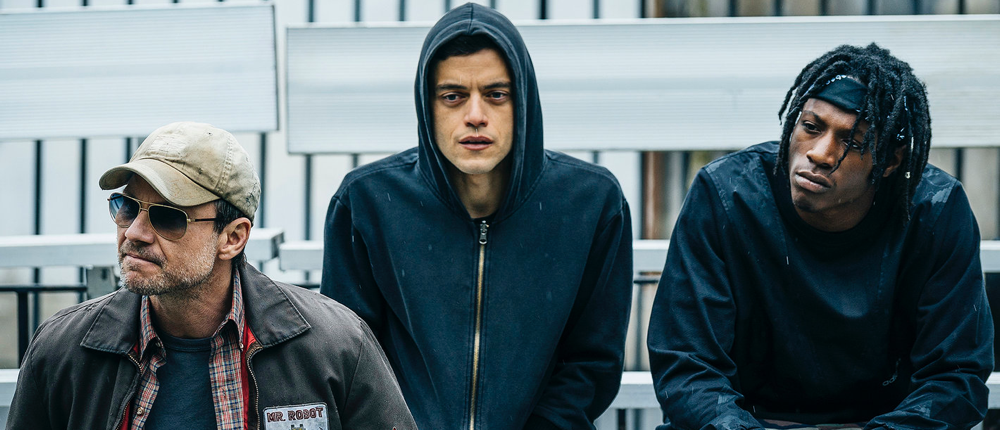 8. Mr. Robot
Mac Quayle
US thriller Mr. Robot's first season felt timely, arriving on the back of an NSA scandal that left fears about online surveillance rattling around the American consciousness. Its second season, aired in the midst of an election dominated by email hacking and Russian cyber subterfuge, packed even more of an ugly, timely punch.
Cranking the paranoia even further as Remi Malek's character Elliott continues his descent into a murky digital underworld is a tense score by composer Mac Quayle, whose 2016 also included work on American Horror Story. It's his contribution to Mr. Robot that stands out though – a pulsing electronic accompaniment to a smart TV series for our time. AH
Read next: How to soundtrack a cyber-anarchic revolution, by Mr. Robot composer Mac Quayle
---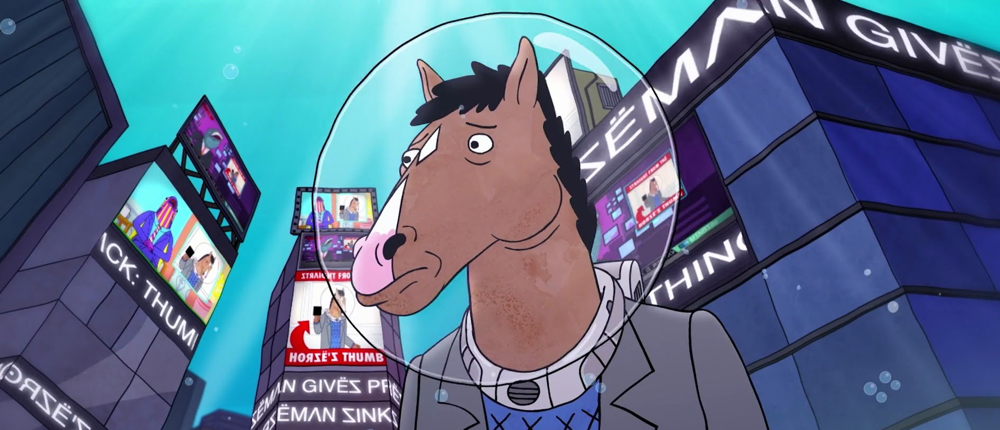 7. Bojack Horseman: 'Fish Out Of Water'
Jesse Novak
BoJack Horseman, Netflix's animated series about a booze and drug-addled former TV star who is also a horse, is one of the sharpest shows critiquing pop culture and the human condition currently in production. One its most potent approaches is in original music, from flashbacks soundtracked with mockery and odes the era's trends or pop singers pushing the boundaries of how we talk about women and their bodies, particularly the most recent season's abortion satire 'Get That Fetus, Kill That Fetus'.
Where BoJack struck a singular chord both in its writing and its use of music was in the episode 'Fish Out of Water', in which BoJack attends a film festival in the ocean and is unable to communicate with others due to his oxygen helmet ('cos, you know, horses can't breathe underwater).
BoJack often relies on his wit and sarcasm to communicate, but without it, the show pushes forward the intricacies of creative director Lisa Hanawalt's distinct animation while composer Jesse Novak reimagines the emotional cues of silent film with an updated palette. It's been noted as one of the best episodes of television of the year, but so much of that has to do with its score. CL
---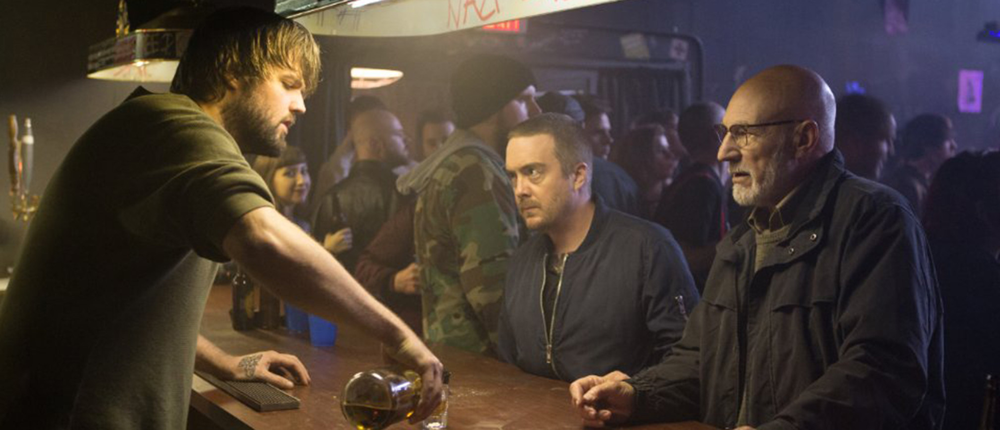 6. Green Room
Brooke Blair & Will Blair
Jeremy Saulnier's latest, a rumination on punk authenticity and white silence around neo-Nazism, is a gut-punch for both its subtle but hyper-gruesome gore and the realities of subculture hate groups — an even scarier and more timely piece of work with the recent mainstreaming of the white supremacist alt-right.
While much of the film itself hinges on music — the bands playing the cheap matinee show; a crucial Dead Kennedys cover — the score composed by brothers Brooke and Will Blair helps to build the true terror of the insular world the film portrays. It's inspired by Angelo Badalamenti and John Carpenter just as much as The The and New Order, and both builds on the film's psychological terror and the chilling actuality that these spaces exist across America outside of the cinema, too. CL
Read next: Green Room is a punk rock horror movie where authenticity is a matter of life or death
---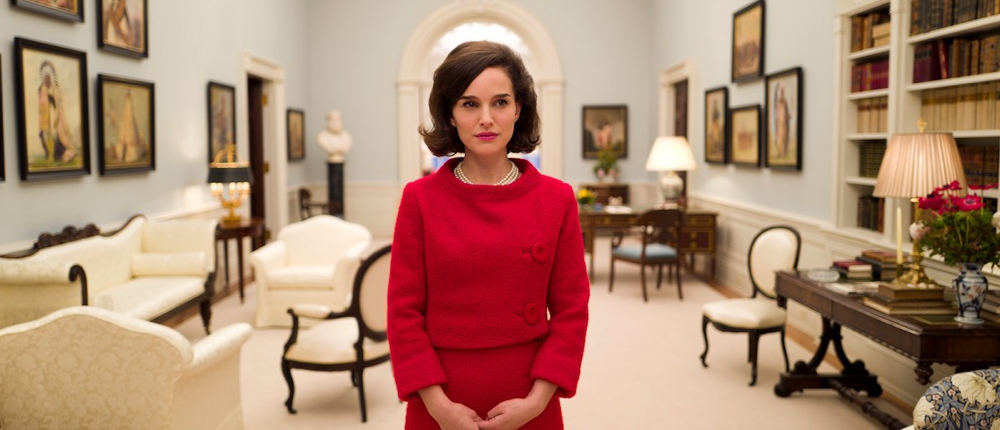 5. Jackie
Mica Levi
The score for Pablo Larraín's Jackie is only the second on Mica Levi's CV, but its chopped-and-screwed-indebted, glissando-laden soundtrack proves that she has both a signature style and that she can use it to illustrate anything. Her off-kilter composition can work well with science fiction, as on 2013's Under the Skin, but she has the creativity to have it just as deftly soundtrack a maudlin biopic about the US upper crust. Levi's work is timeless while also being distinctly modern, and it's why she's on the fast track to becoming one of the best contemporary score composers. CL
Read next: Mica Levi on Jackie and how to soundtrack grief
---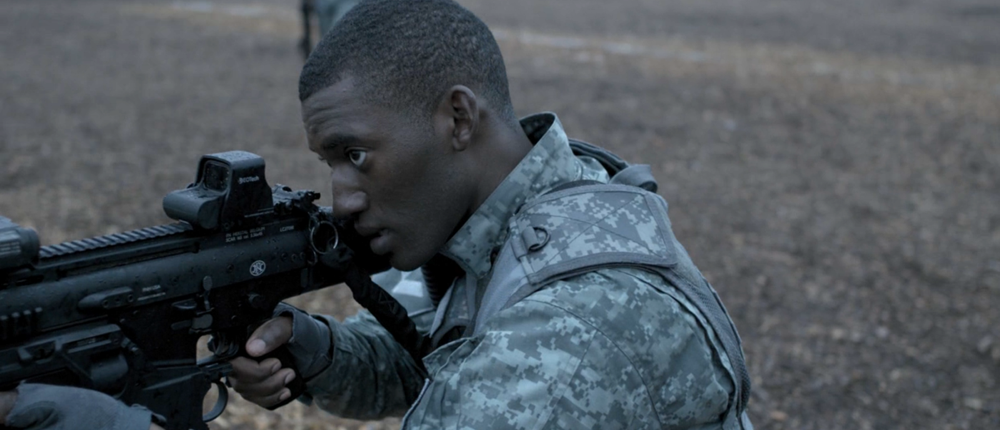 4. Black Mirror: 'Men Against Fire'
Geoff Barrow & Ben Salisbury
With its move to Netflix this year, Black Mirror's tales of technological unease were bigger in scope than ever, and so were the musicians chosen to handle the soundtrack for each episode. It was Ben Salisbury and Geoff Barrow's score for 'Men Against Fire' that stood out, accompanying Charlie Brooker's cautionary tale about the military uses for augmented reality with a blend of throbbing Carpenter-style electronics and bleak ambient interludes that mirrored its grey European setting.
There were better episodes of Black Mirror this season (and the use of 'Heaven Is A Place On Earth' in 'San Junipero' takes our prize for best use of licensed music in 2016), but Salisbury and Barrow's 'Men Against Fire' treatment is every bit as good as their brilliant Ex Machina score. SW
Read next: Black Mirror composer Max Richter on soundtracking society's social media meltdown
---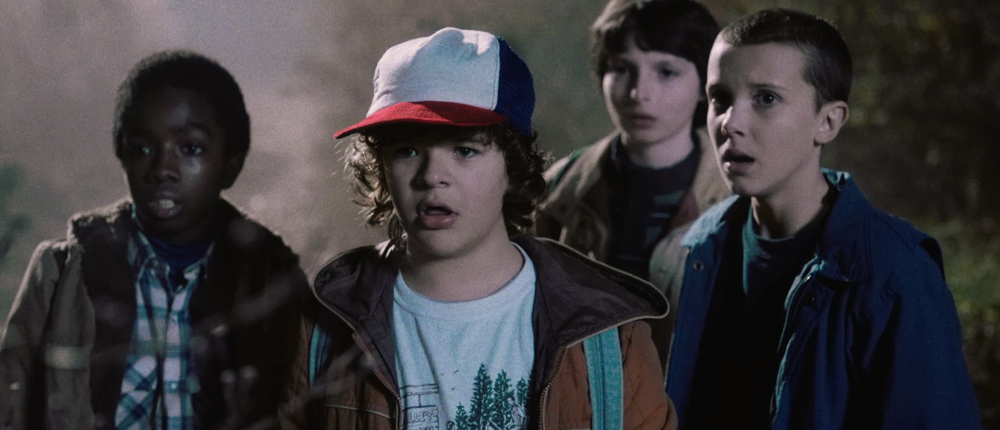 3. Stranger Things
Kyle Dixon & Michael Stein
At this point, you know the doings of the young cast of Stranger Things more than you know what your own family is up to. But it wasn't just the Winonaissance that kept you compelled, S U R V I V E members Kyle Dixon and Michael Stein created a synthwave revivalist soundtrack that was just as world-building as the show's bloody noses and Eggo waffles. Now stop making "it me" Twitter jokes with "She's our friend and she's crazy" GIFs and call your mom. She misses you and she wants to talk to you about that show on Netflix with the girl from Mermaids. CL
Read next: Stranger Things: 10 eerie electronic gems to hear if you loved the Netflix show
---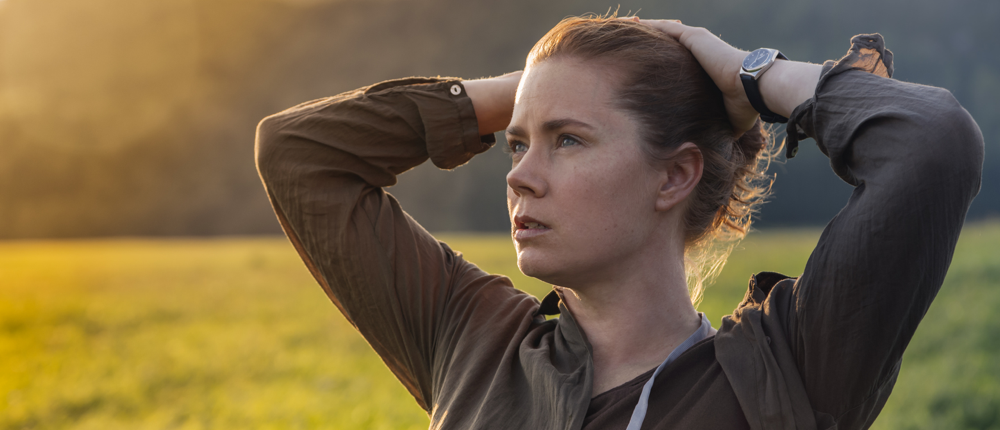 2. Arrival
Jóhann Jóhannsson
The success of Denis Villeneuve's smart, solemn sci-fi Arrival has everything to do with Jóhann Jóhannsson's ingenious score, which subtly highlights some of the movie's ideas with rumbling drones, scraping metal, heartbeat pulses and yearning glossolalia from the Theatre of Voices ensemble. Though diluted in the movie itself by Max Richter's tear-jerking 'On The Nature of Daylight', which bookends the action, Jóhannsson's original score is weighty, organic and mysterious, just like the alien visitors. CR
---
1. The Witch
Mark Korven
In a truly phenomenal year for horror, The Witch stands as the best in the hair-raising crop — and its soundtrack reaches even higher. Entirely acoustic at the behest of film director Robert Eggers, Mark Korven's score sounds as if it was played from sheet music unearthed from the 17th century New England in which the film takes place. With the titular witch so rarely on screen, Korven's work becomes a character itself — he wasn't just working with atmosphere for the sake of a thrill, but to conjure what was happening off-screen.
There is also a hyper-vigilance about keeping all of the film's artistic work rooted in its time, with the witch trials-era diaries used as a script resource just as important as shirking the digital rendering for the score. But it's Korven's dedication to keeping tension tight that makes The Witch so particularly terrifying. Sometimes horror uses music to bolster a scare; here the score is capable making you shiver by being just as visual as what's on-screen. CL
Read next: The Witch composer on making the most nightmarish horror score you'll hear this year