From Manchester's party-turned-imprint Swing Ting to the sprawling NON Worldwide, FACT rounds up 2016's most exciting record labels.
In 2016, the need for record labels – or artistic communities of any kind – has never been more apparent. Sure, you can release music on your own quickly and easily, but all too often these records will be swept up in the weekly tidal wave of EPs, albums and singles.
Having the backing of a community allows you to be part of something bigger than yourself, and that's at the very center of labels like NON Worldwide, Mixpak, Timedance and Swing Ting, who highlight their respective communities whether they're local or spread throughout the world.
---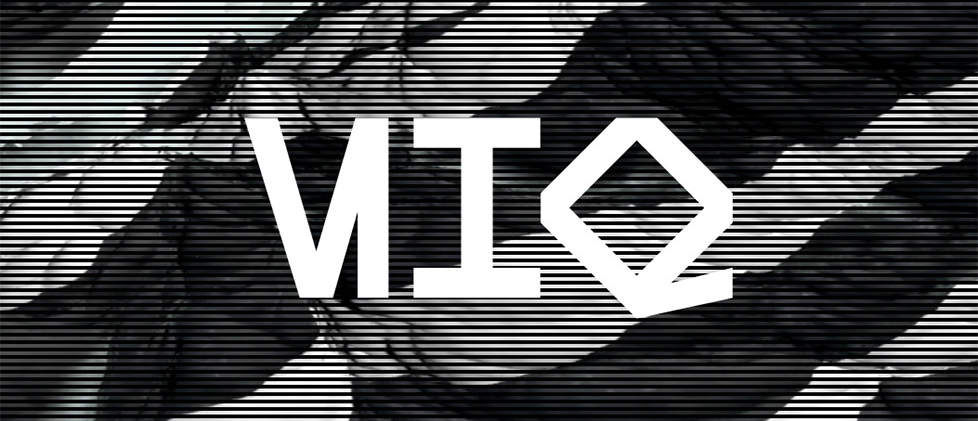 10. UIQ
All too often established artists launch labels with the best of intentions, only to put out their own 12" and let the imprint die before it's been given the chance to fulfil its potential. Not Lee Gamble, whose UIQ label has been one of 2016's consistent sources of delight, shining a light on artists whose music comes from the electronic fringes.
Whether it was Lanark Artefax's modern take on '90s IDM, Zuli's club music from the Cairo underground, S Olbricht's faded house or Renick Bell's generative dance tracks, each shared the spirit of Gamble's own productions, looking beyond the frontiers of techno and ambient to create something that felt both futuristic and unsettling in equal measure. SW
UIQ: 2016 was UIQ's first year in existence.
UIQ: Listen to his heart.
MANOU: I can't hear anything.
UIQ: It's true it hasn't got much of a beat, but it's interesting nonetheless.
MANOU: I'm going to call the doctor.
UIQ: No, there's no point. Put the biopastilles on him!
In 2017 UIQ will release more music. There are plans, first will be a new N1L EP in January. Sam Keating-Fry and I done our first performance using the UIQ VLF radio antenna at the Ravenna Planetarium in Italy this year. Next year will see the online VLF stream and possibly more performances using it. Shout to all UIQ Kru. Special thanks to Mark Fell and Thomas Metzinger for our radio chat session 'Being No One'. Fingers crossed for 2017.
---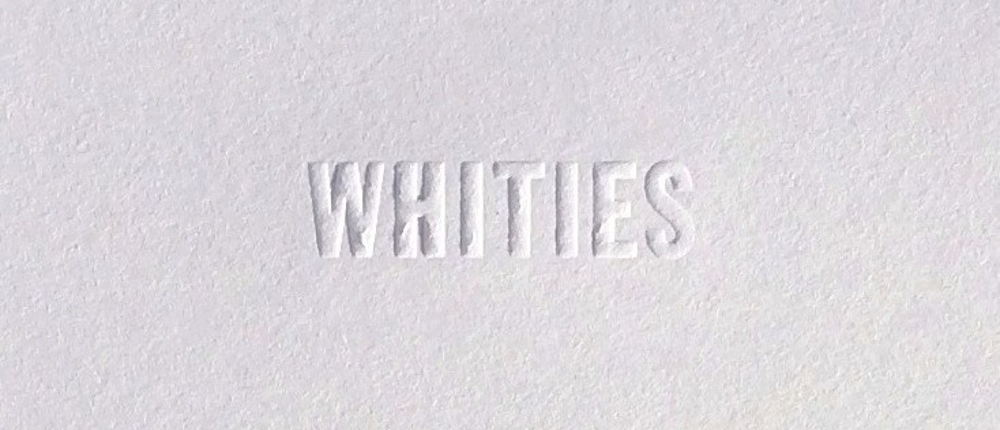 9. Whities
London's barely hatched Whities label colored even further outside the lines in its third year in action, bringing us, on one hand, one of the year's biggest dancefloor 12″s in Avalon Emerson's evocative, thundering 'The Frontier', and, on the other, one of the strangest pop mutations we've ever encountered in Reckonwrong's Devo-meets-Morrissey bedroom-disco curio 'The Passions of Pez'. Add to that another mind-melting spookfest from bass engineer Minor Science and Lanark Artefax's breakbeat daydream on 'Touch Absence' and you've got the makings of a classic year for Nic Tasker's operation. CR
Whities: "2016 for us was: four wonderful records from Avalon Emerson, Quirke, Minor Science and Reckonwrong; two annoyingly limited dubplate releases from MxMS and Lanark Artefax; six label parties, including one at the incredible Robert Johnson; four luxury high end fashion Gildan tees, including one Matisse rip off; one amazing designer in Alex McCullough; endless embossing."
---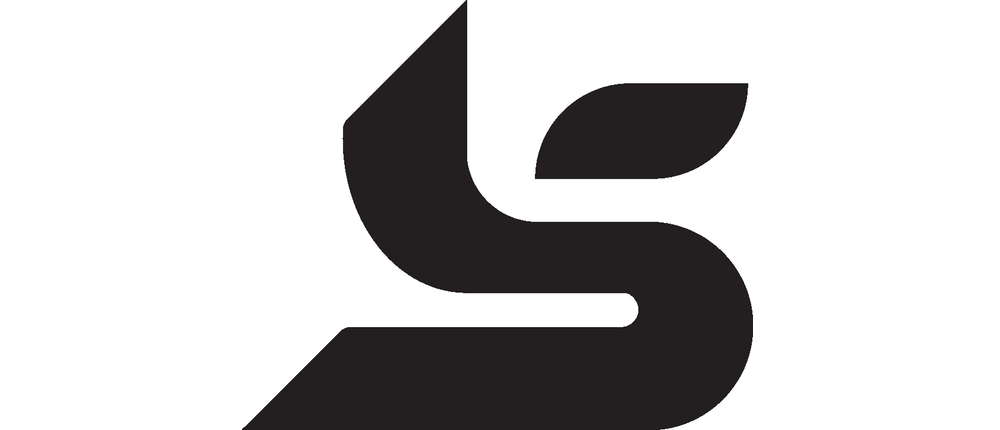 8. Subtext
The Berlin-via-Bristol Subtext label has been around since 2004, but was re-energized a half-decade ago when James Ginzburg took steps to re-align its focus. Ditching the rugged breaks and noise of Vex'd, Ginzburg used the label instead as a platform for the widescreen drone experiments of Roly Porter, Paul Jebanasam and his own productions with Paul Purgas as Emptyset.
In 2016, the label reached its peak with unmissable weighty tomes from New Zealand D&B acolyte-turned-drone alchemist Fis, dubstep survivor and academic Paul Jebanasam, Yair Elazar Glotman's complex Blessed Initiative project, Subtext alum Eric Holm and Turkish installation artist Cevdet Erek. If you like your experimental ambience denser than an alt-right rally at a treacle factory and packed with more bottom end than a planet of Nicki clones, Subtext has you covered. JT
Subtext: "Before 2016, Subtext was putting out records at a very slow pace, but after resettling in Berlin we were in a position to focus on releasing more. This coincided with us receiving excellent new LPs from artists we'd already been working with, and with getting Subtext debuts from Fis and Cevdet Erek.
"In 2017 we have LPs coming from new signings Ellen Arkbro and Joshua Sabin. Ellen Arkbro's LP is a recording of compositions on a renaissance-era pipe organ in a cathedral near Berlin, accompanied by microtonal brass section, Zinc and Copper Works, while Joshua Sabin's record was composed from manipulated field recordings he took from train stations in Japan and Europe.
"We will also release a collaborative LP between Fis and Maori musician and anthropologist Rob Thorne, and a solo percussion LP by Cevdet Erek, an Istanbul based artist and musician who is representing Turkey in 2017 at the Venice Biennial."
---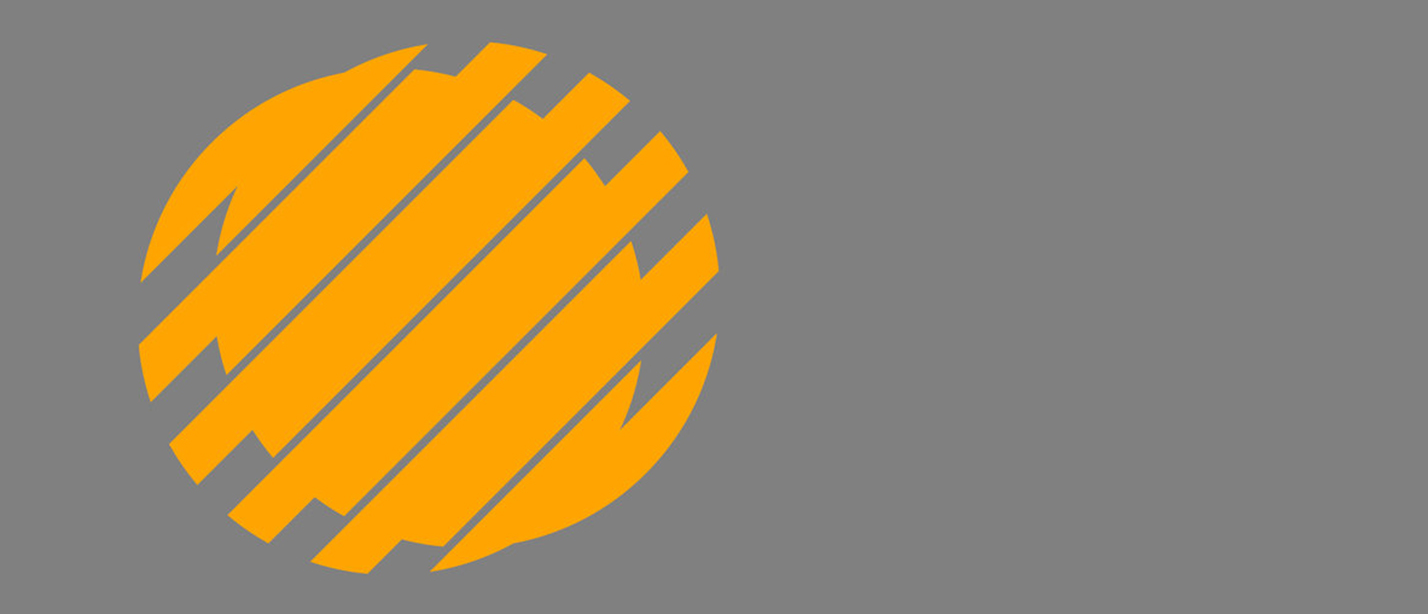 7. Timedance
It's easier than ever to start a label thanks to the power of the internet, but taking the old-fashioned approach and building something local is all too rare these days. It's one of the reasons why Batu's Timedance label stood out in 2016; instead of trawling SoundCloud for unsigned club producers and seeing what sticks, he's built a community around the music of his Bristol contemporaries and formed something that feels very much like a family of like-minded artists.
Spanning the hard-as-nails techno of Bruce, the weighty, slo-mo grooves of Lurka and churning beats of Ploy alongside his own mind-melting beats this year, Batu's label has picked up the baton from Hessle Audio and Hemlock and run with it. The future of UK club music is in safe hands. SW
Timedance: "I was really happy with the two Timedance records in 2015, but the label felt very much in its infancy. This year it was all about putting out a lot more music and making a statement about what I want to represent. When I released my Monolith EP at the start of the year I felt nervous that the tracks were too strange for a dancefloor. However, the reception was good and I began to recognize the freedom I had to push music I'm passionate about. My friends were sending me some amazing music that other labels weren't interested in; a lot of the tracks that came out this year were homeless for a while because no one else wanted them.
"Ploy and Bruce are my housemates, Lurka is a friend going back to the dubstepforum days and I've known Laksa through music for a couple of years now. Because we are all mates things have remained pretty organic and relaxed. It's definitely important to the ethos of the label and I'd like that to continue.
"The parties I do in Bristol are also a key factor in the operation. It's a chance to get Timedance artists and likeminded DJs to perform in a space well suited to the music they play. Most importantly, it embeds the label into the city and creates a focal point for a movement of music that is surprisingly underrepresented here."
---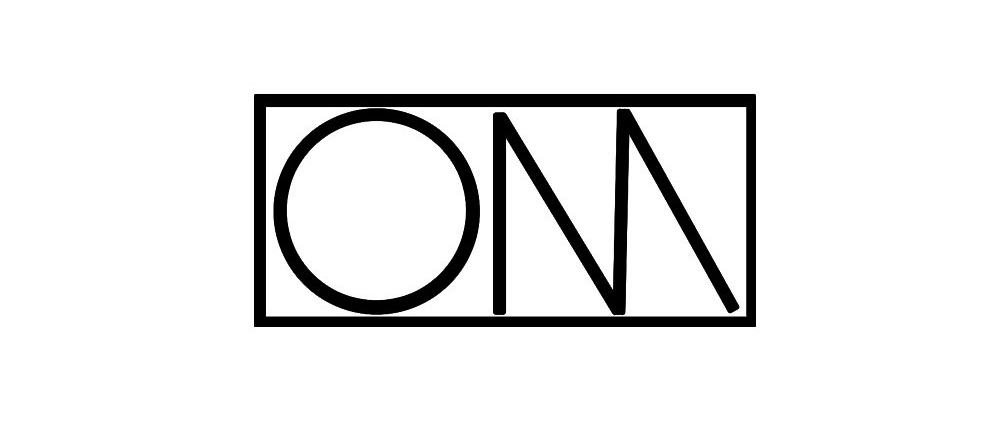 6. Orange Milk
Orange Milk's experimental music carnival was in full swing this year, dropping releases that were as garishly entertaining as they were artistically challenging. The label hit us with indescribable weirdness like DJWWWW's Arigato, Foodman's Ez Minzoku and Death's Dynamic Shroud's Classroom Sexxxtape, all utter headscratchers that might turn you off if they weren't so damn fun to listen to.
OM delivered on all fronts: Diamond Soul's chaotic footwork, Euglossine's psychedelic easy-listening and gorgeous plunderphonics from M Sage. Even their reissues were excellent, including Machine Girl's endorphin overload Gemini and Goop, a reminder that Orange Milk co-founder Seth Graham is the label's secret weapon.
This is the second time Orange Milk has made it to this list, first as curious upstarts and now as one of the most essential outlets for cutting edge experimental music around. Isn't milk supposed to go bad with age? MB
Orange Milk: "I am really proud of Orange Milk, Keith and I work really hard and put a lot of thought into our releases, I genuinely feel we both love every release, this year was no exception. It's good to see some of our artists reaching bigger audiences, such as Foodman and NV. Every year though, I feel so proud of the growing catalog. I hope we can reach a broader range in sound and genre next year. Some releases I am really looking forward to are Noah Creshevsky LP, Nico Niquo LP, Hans Appelqvist, More Eaze, David Kanaga, Loto Retina and more."
---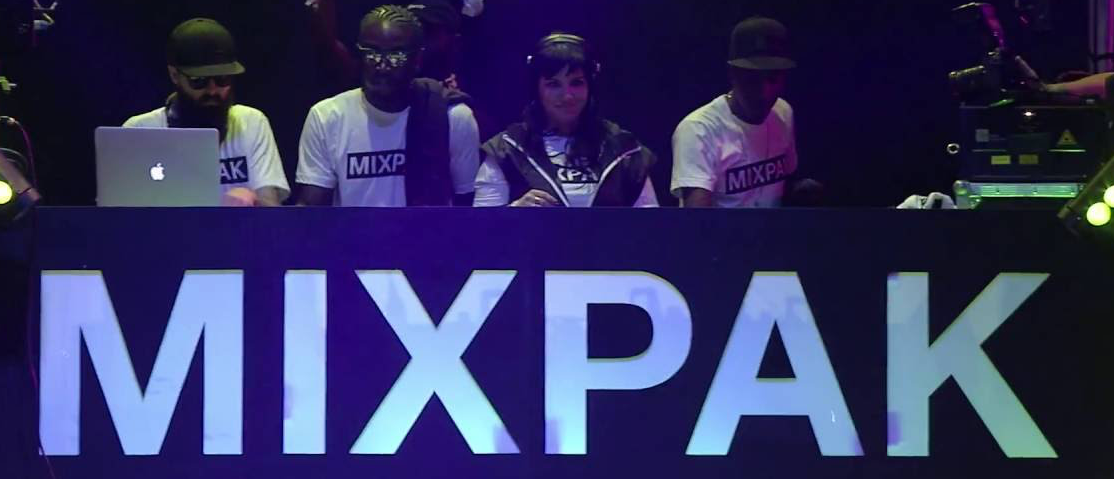 5. Mixpak
Mixpak have been on a tear for several years on the trot, but in 2016 it felt like the Brooklyn label's unique worldview, where a DIY punk attitude meets Jamaican sound system culture, slid fully into focus – and the whole world was onboard (as FACT's number one track of the year demonstrates).
Key releases came from Brixton's Gaika, whose Security mixtape was a glowering essay on love and death infused with dub, hip-hop and noise, and Jubilee, whose balmy, road-ready blends of Miami bass, vintage electro and sparkling dancehall were captured on the DJ's long-awaited debut album After Hours. But perhaps Mixpak's biggest prize was their huge victory at the Red Bull Culture Clash, where they brought the full squad – Popcaan, Dre Skull, Jubilee, Kranium – over to London to steamroller the homegrown crews and claim their crown. CR
Mixpak: "This year has been truly wild. We took home the Culture Clash trophy, brought Popcaan out for his first UK performance, had 'Love Yuh Bad' sampled on Drake's Rihanna-featuring 'Too Good', released two albums that we couldn't be happier with from Palmistry and Jubilee, as well as Gaika's Security mixtape, Wildlife!'s 'Patterns' installation piece and a single from Konshens. We also had so many people party with us in NY and beyond, and continue to be inspired by the community we're in.
"2017 already looks very promising, we have a ton of exciting news we can't wait to announce. The original, Dre Skull-produced Vybz Kartel song behind the sample on Partynextdoor's 'Not Nice' will see an official Mixpak release, we have more albums in the works and continue to double down on music in our studios."
---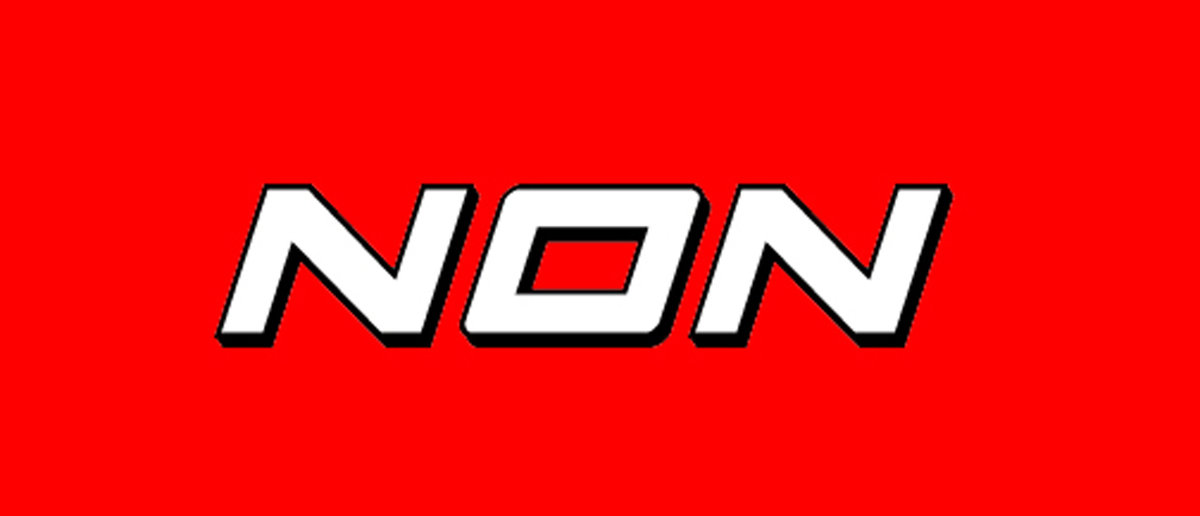 The label founded by Chino Amobi, Angel Ho and Nkisi barely two years ago had a manic 2016, as carefully catalogued in an extensive list on their website. From Moro's hybrid of Argentinian, Uruguayan and Cuban rhythms on San Benito to Mya Gomez's personal exploration of her detention and deportation to Why Be's soundtrack for a film about migrant workers in Hong Kong, the label's discography became an ever-expanding conversation on the lives, histories and futures of the marginalized.
Our favorite releases were Chino Amobi's Airport Music For Black Folk, an Eno-referencing meditation on being caught between cultures, and Dedekind Cut's astonishing Black History Month in 3D, a half-hour mix which melted down noise, techno, ambient and R&B to create a free-associating subversion of cultural stereotypes. CR
---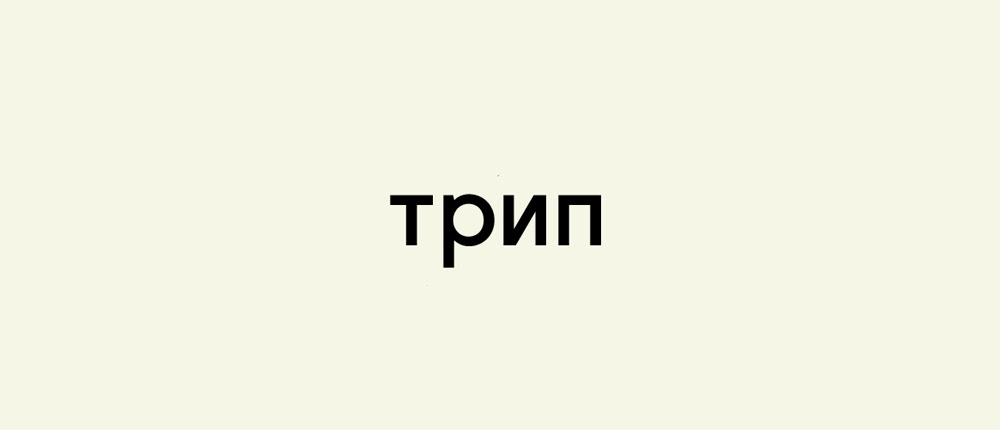 3. трип
In November, Nina Kraviz played a set in Melbourne, and was criticized by some of the crowd afterwards for not playing enough techno. "Quite possibly, they wanted three hours of long steady beat narrative and I offered something that didn't match their expectations," she said on Facebook afterwards.
If Kraviz's critics had been watching her трип label this year, the set she played and the middle finger she stuck up afterwards would have come as no surprise: her imprint has been by far the year's most exciting and adventurous operating in the techno sphere, transplanting the hardcore spirit of the grimiest '90s raves firmly into 2016. Whether it was opening up the archives of Icelandic prodigy Bjarki or releasing lost music from Aphex Twin, трип was a treasure trove for any techno fan. SW
---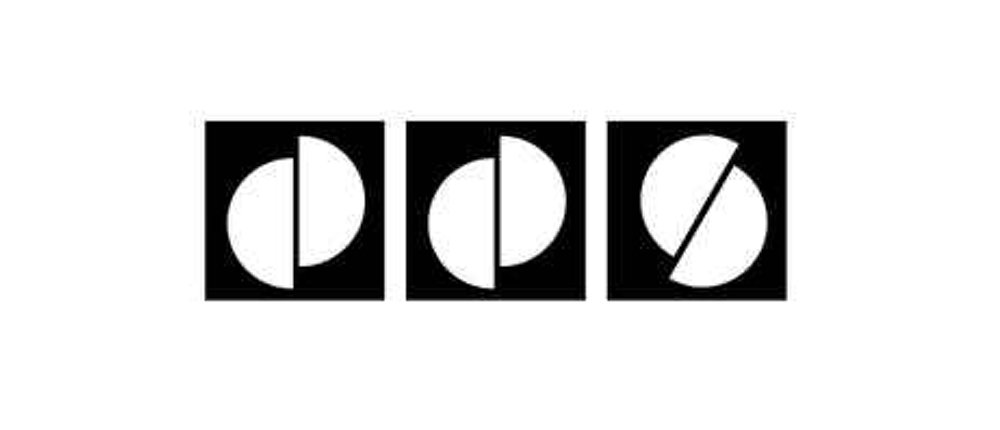 2. DDS
Demdike Stare's shadowy DDS imprint shook off its chrysalis in 2016, capitalizing on stunning 2015 LPS from Shinichi Atobe, Micachu and Stephen O'Malley and soaring into the sunlight. The year's biggest hitter was undoubtedly Equiknoxx's Bird Sound Power – FACT's number two album of 2016 and a surprising, if fitting addition to the catalogue. The Jamaican collective's fractured, idiosyncratic dancehall vignettes made perfect sense on the label, especially in comparison with Demdike's own Wonderland full-length from last month.
And there was plenty more on top of that: Robert Aiki Aubrey Lowe's calming Cognition / Observation; Micachu's garage-flecked Taz And May Vids; Orior's woozy, tape saturated Strange Beauty; and Shinichi Atobe's narcotic World. DDS had a mind-melter of a year – it's refreshing to know there are still heads out there willing to take chances. JT
DDS: "We've a few things planned for next year. Without giving too much away, we've got some killer new material from artists we've already released on DDS, and a couple of very special projects planned – with new formats too. Also, we've been working with our first home-grown artist, which has been a long process but we're very close now. It'll be a first for us and the label to have our own artist, so we're already super excited about 2017."
---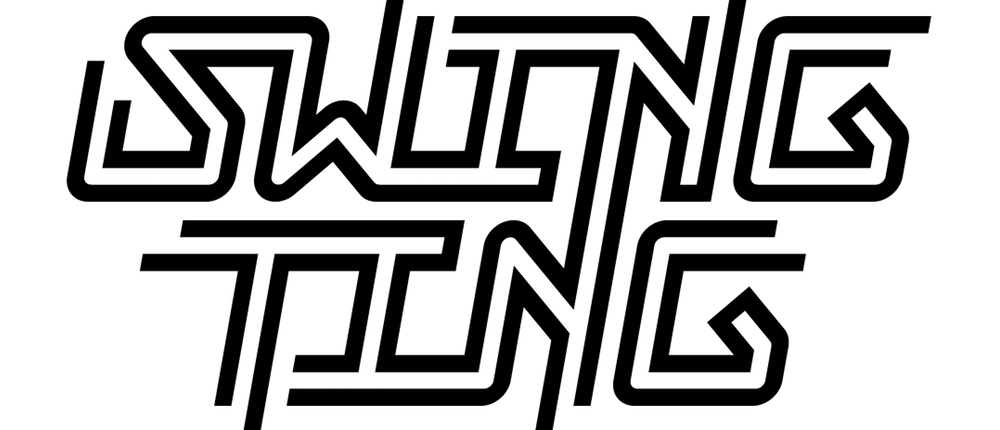 1. Swing Ting
Manchester has not-so-quietly made a play for the UK's greatest party city in the last couple of years, and Swing Ting have been right at the heart of the action. Samrai and Platt's party-turned-label shifted into fifth gear in 2016, releasing a string of solid gold 12″s and EPs pushing their melting pot of faves – R&B, grime, jungle – into a mutant bashment direction, with spectacular results.
Fox's Musik EP saw the Manchester-via-Kingston MC body a killer set of productions from Famous Eno, Florentino, Murlo, Brackles and the label bosses, while Florentino's own 'Bloodline'/'Sientelo' perfected his recipe for quirky reggaeton confections. Samrai and Platt crowned the slinky 'Tease Me' with a sexed-up vocal from Kingston MC Kemikal, while Jamaican duo Equiknoxx graced the label with pa-rappa-pa-rapping 'Bubble', one of the greatest dancehall moments in a year stuffed full of them. Add to that Alexx A-Game's G-funk-dembow hybrid and Famous Eno's mile-high posse cut 'Gangsters', and there's simply no competition. The Swing Ting sound was all we wanted to hear this year. CR
Swing Ting: "Shout to all the artists, producers, designers and all those behind the scenes who've supported what we do. We were blessed with so much amazing music! It felt special solidifying the link with our Jamaican family Equiknoxx on 'Tease Me' & 'Bubble'. Famous Eno's 'Gangsters' (feat. Alexx A-Game, Serocee & Fox) and Madd Again's 'Breadline' (feat. DJ Q) tore up the club sessions every time.
"Fox's EP (which involved hundreds of studio hours) was a massive milestone that brought most our roster together on one project. Releasing 'A-Game Everyday' a year after its first play at Platt's Boiler Room felt special, and finally it was dope to drop some fresh Florentino for the people to round off a top-a-top year.
"For 2017 we've got more vocal EP projects in the works, a few one-off singles as well as just signing a new producer who's sitting on some straight fire."
Read next: The 50 best tracks of 2016