Bob Dylan's official account also appears to have been compromised.
Sony Music's official Twitter account announced the "death" of Britney Spears earlier today, in what is thought to be a suspected hack.
The first of two tweets was posted at 1:13pm GMT, with the second at 1:20pm claiming bizarrely that the singer was "dead by accident." The tweets have since been deleted.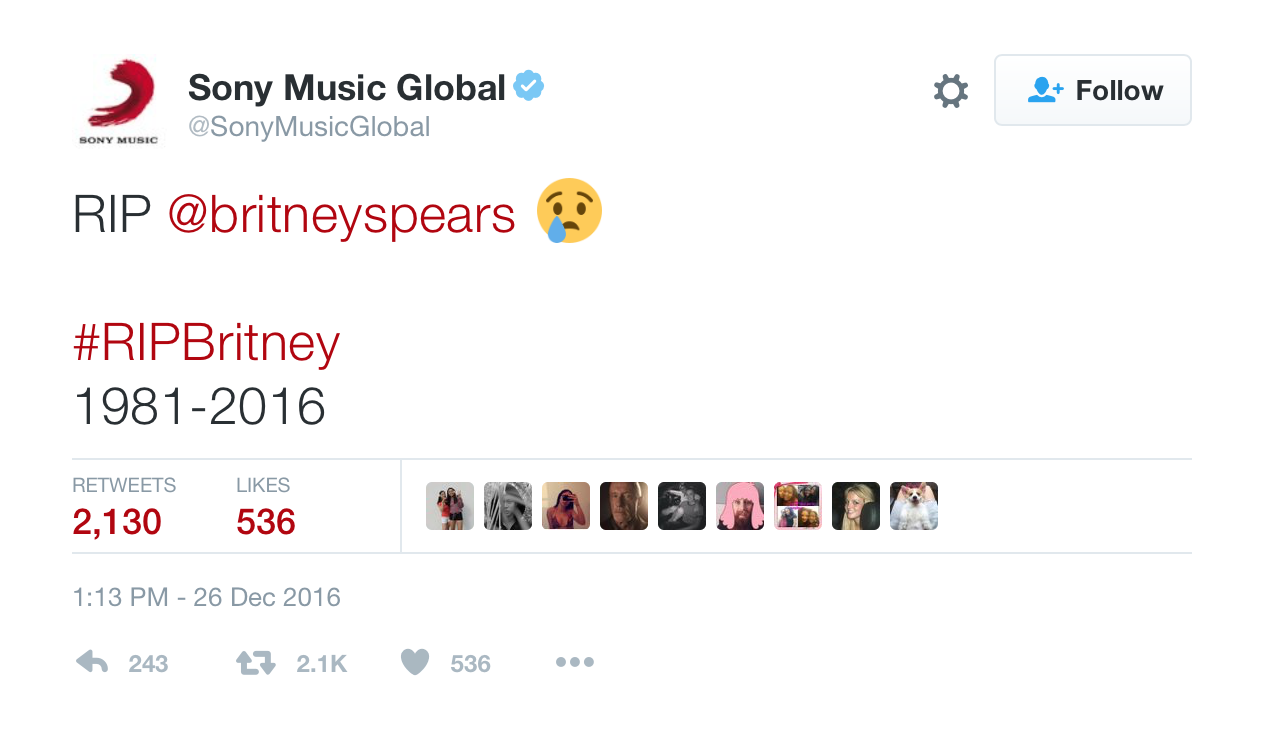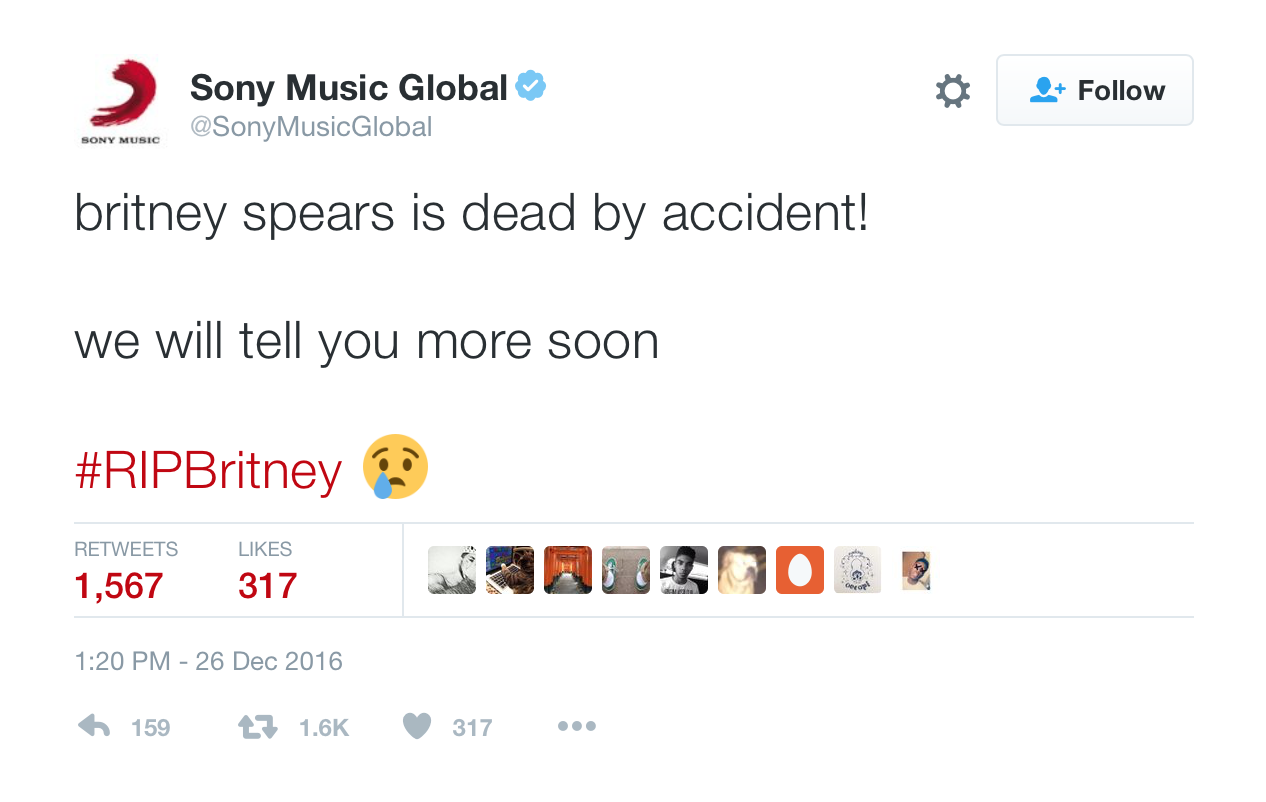 Following the tweets, Bob Dylan's Twitter account also appeared to be compromised, tweeting its own tribute. Bob Dylan is also a Sony Music artist, suggesting the hackers got access to his account's password as well.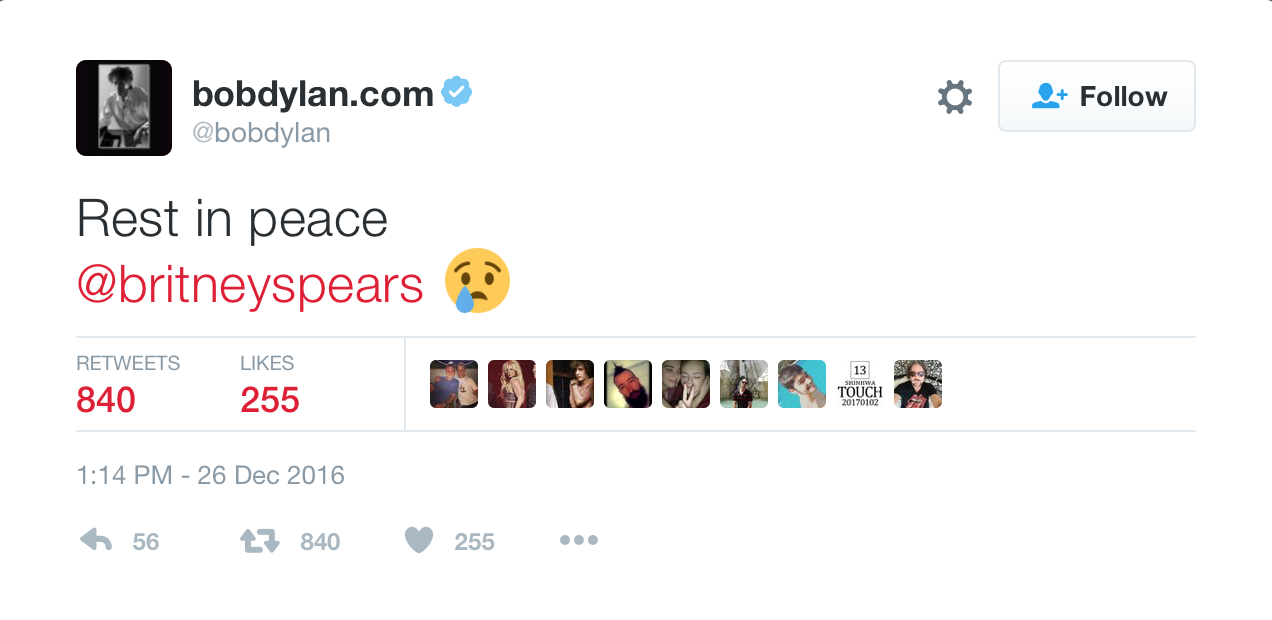 CNN producer Anne Claire Stapleton said that Spears' publicist confirmed the star was still alive and well, and that Sony Music has offered no comment on the tweets.
FACT has contacted Sony Music for comment.