It's the year of Agent Cooper's return.
2017 has finally arrived, which means the Twin Peaks revival on Showtime will premiere later this year. There is no confirmed date yet, but a promotional calendar that the network has sent out to cable companies features the David Lynch show for the month of May.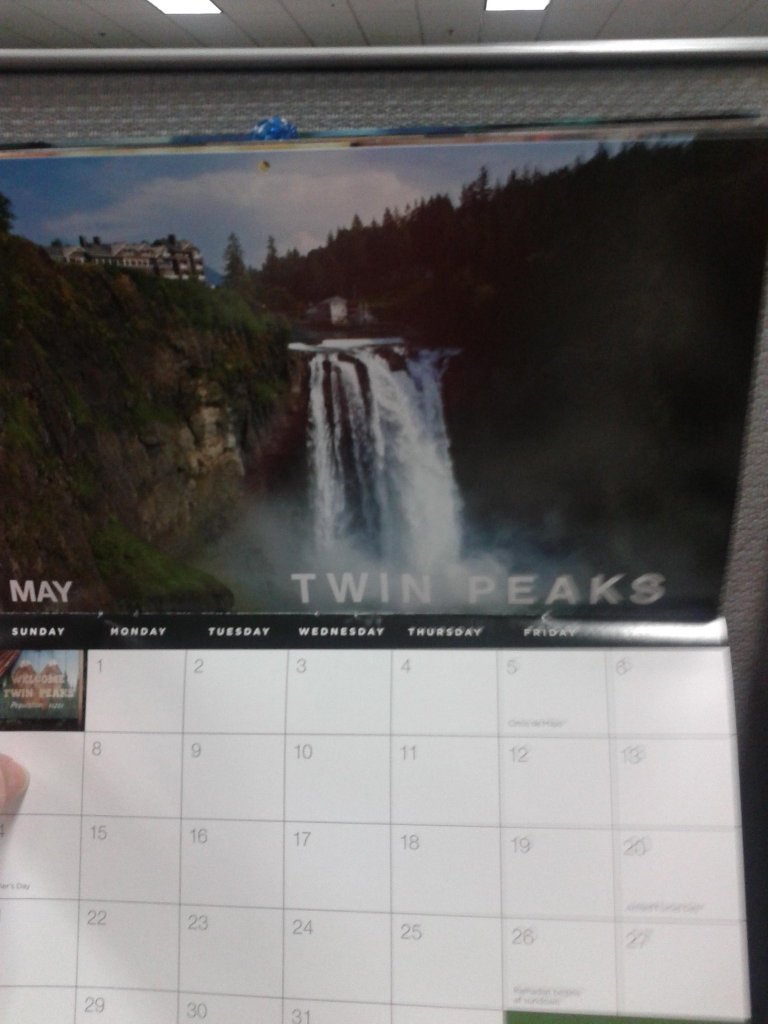 As Welcome to Twin Peaks points out, Homeland should end their latest season in the last few weeks of April leaving April 30 – which is prominently highlighted on the May calendar page – open for the Twin Peaks premiere. Confirmation may arrive later this month during a winter press tour.
Before the holidays, Showtime released a teaser trailer featuring Lynch as Detective Cole. Watch that below and read more about the insanely staked cast – including Sky Ferreira, Trent Reznor, John Ennis and more – here.