The West Against The People is produced with Faust's Hans Joachim Irmler.
The new album from multi-media artist Mary Ocher takes in a patchwork of styles and ideas, from the kind of cold wave-inspired synth-pop her current home of Berlin is famed for, to dark ambient, folk and hints of African and Latin rhythms.
It's a striking testament to the Russian-born, Tel Aviv-raised, Berlin-based songwriter's peripatetic upbringing as the album lurches through mystic drone ('The Firstling II'), zingy, guitar-led psych ('Zah Zah: Part 1:') and even horror soundtrack territory ('The Irrevocable Temple of Knowledge'), while Ocher's voice chirrups, wails, caws and roars throughout.
'The Endlessness (Song for Young Xenophobes)' is one of the most minimal yet sublime songs on the album – you can watch the video for it below.
According to the press release, the politically charged LP is a "document on social indignation and the deconstruction of our identities as citizens," with the title taken from an essay written by the artist. It conjures images of bodies being washed upon the sand, exotic grooves and anthropomorphic magic, while incorporating poetry and wordplay into the narrative.
The West Against The People has been produced with Faust's Hans Joachim Irmler and also features tracks with Ocher's drummers – duo Your Government – as well as collaborations with avant-garde legends Die Tödliche Doris, Felix Kubin and Julia Kent of Rasputina/Antony and The Johnsons. It's out March 10 on krautrock label Klangbad.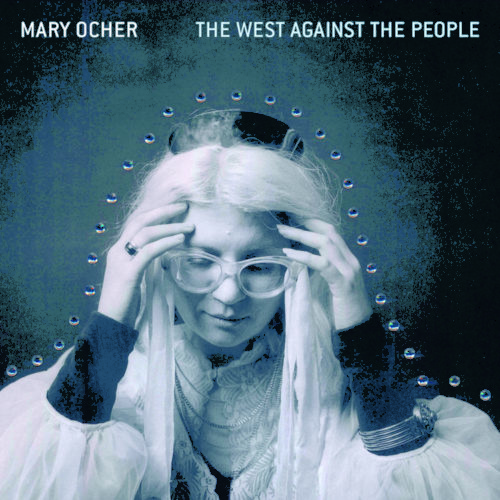 Tracklist:
01. 'The Firstling II'
02. 'To the Light' (feat. Your Government)
03. 'Zah Zah: Part I' (feat. Your Government)
04. 'My Executioner' (feat. Your Government)
05. 'Authority's Hold' (feat. Your Government)
06. 'The Irrevocable Temple of Knowledge'
07. 'Arms'
08. 'To the Light' (piano)
09. 'The Endlessness (Song for Young Xenophobes)'
10. 'Washed Upon Your Shores'
11. 'The Becoming (with Die Tödliche Doris)'
12. 'Zah Zah: Part II'
13. 'Walkania' (with Felix Kubin)