The beloved NES classic finally lands on wax.
Cult imprint Mondo has revealed its next release, a gorgeous 10″ vinyl version of the stone-cold classic Castlevania II: Simon's Quest soundtrack.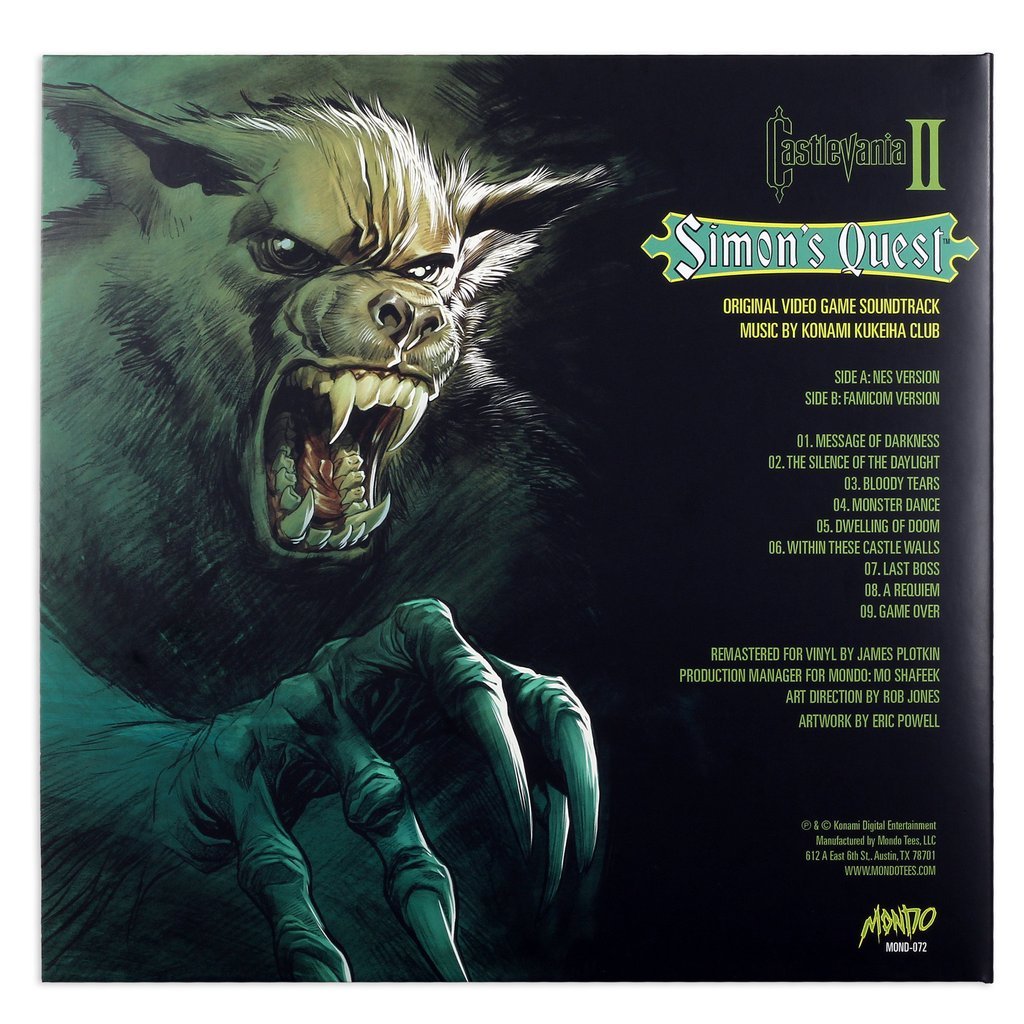 The game was first released way back in 1987 and the music was handled by Kenichi Matsubara and Satoe Terashima (as Konami Kukeiha Club), who was responsible for creating some of the series' most memorable themes. Michiro Yamane's score for the later Symphony of the Night game was the one we picked for FACT's 100 best video game soundtracks of all time, but if we could have picked another it would likely have been Simon's Quest. 'Bloody Tears' is worth the asking price alone.
Mondo's new edition comes with artwork from Eric Powell and is pressed on blue 10″ vinyl with a green splatter. This edition comes with both versions of the soundtrack: the initial Famicom Disk System OST and the later NES version.
Castlevania II: Simon's Quest will be released on Wednesday January 11 at noon CST. For more info, head to Mondo's website.