Sennheiser's Ambeo headphones aim to make 3D audio recording accessible to everyone.
Sennheiser headphones are the choice of DJs and commuters across the globe, but its latest pair of earbuds will also allow users to record the world around them as they hear it.
The company's new Ambeo Smart Surround headphones, announced at last week's CES show in Las Vegas, feature two in-ear microphones capable of capturing binaural audio as it reaches the ears, which can record enough sound for a professional 3D audio file.
Binaural audio recording, which creates a 3D sound effect by recording sound with two microphones, has been around since the 1960s, but Sennheiser aims to bring the technique to a consumer audience with its headphones and Ambeo technology.
The headphones use Apple's Lightning connector or USB-C to record multiple audio channels on the user's smartphone. It can then be played back through the headphones using an app.
This kind of recording technology isn't new, but Sennheiser hopes the relative affordability will make recording detailed 3D audio as easy as recording video with a phone.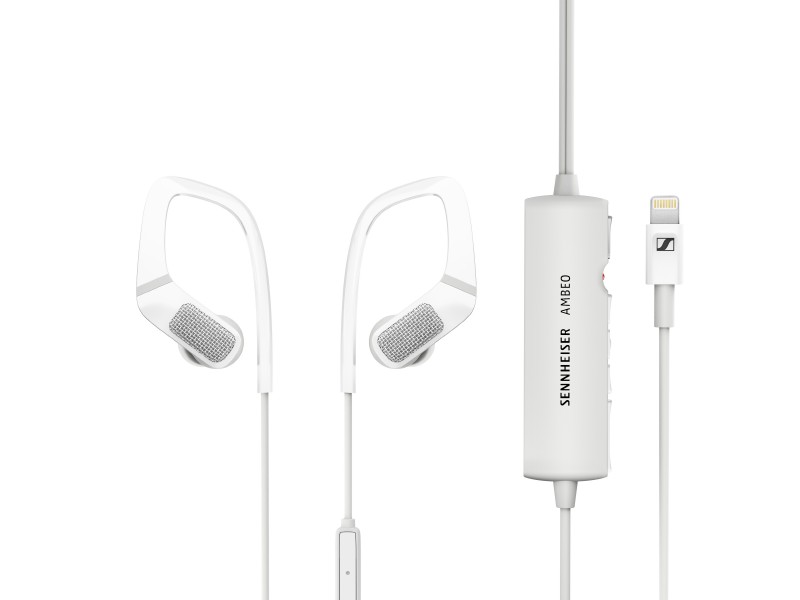 "Today's consumers are accustomed to capturing incredibly realistic video, producing 4K and 360° videos," says co-CEO Dr. Andreas Sennheiser in a press release. "Yet as mainstream technology makes immersive visual experiences ever more accessible, the power and emotion of this footage is too often let down by the quality of sound that these devices can capture. Ambeo Smart Surround is an innovative solution that closes this gap."
While Sennheiser's Ambeo seems primarily aimed at filmmakers, it has obvious appeal to anyone making field recordings, and could even be used to make more immersive live music recordings.
Sennheiser will release the Ambeo Smart Surround headphones in the second half of 2017. It's not known how much they'll cost, but Sennheiser's standard Ambeo VR microphone retails for €1,779. [via CDM]
Read next: Is VR technology about to revolutionize the way we experience music?