CV devices are among the features added to the DAW's second version.

Bitwig has announced the second version of its music production software, Bitwig Studio 2.
Bitwig was launched back in 2014 as an alternative to software workstations such as Ableton Live, Reason and Logic Pro X. Its development team has several ex-Ableton staff on board, taking inspiration from Live's design to create Bitwig Studio.
Like Ableton Live and the original Bitwig Studio, version 2.0 splits the music-making interface into two sections: one for launching clips and building tracks on the fly and another view for arranging tracks in a traditional, linear fashion.
The original Bitwig Studio set itself apart from Ableton Live with features such as the ability to modulate almost anything with the software, and Bitwig Studio 2 adds even more useful features, including new modulators, new devices and improved hardware control.
Bitwig Studio 2's new modulators can be added to any of the software's instruments or effects and external plug-ins, and include a beat-synced LFO, audio sidechain and a tool that modulates any parameter using a step sequencer.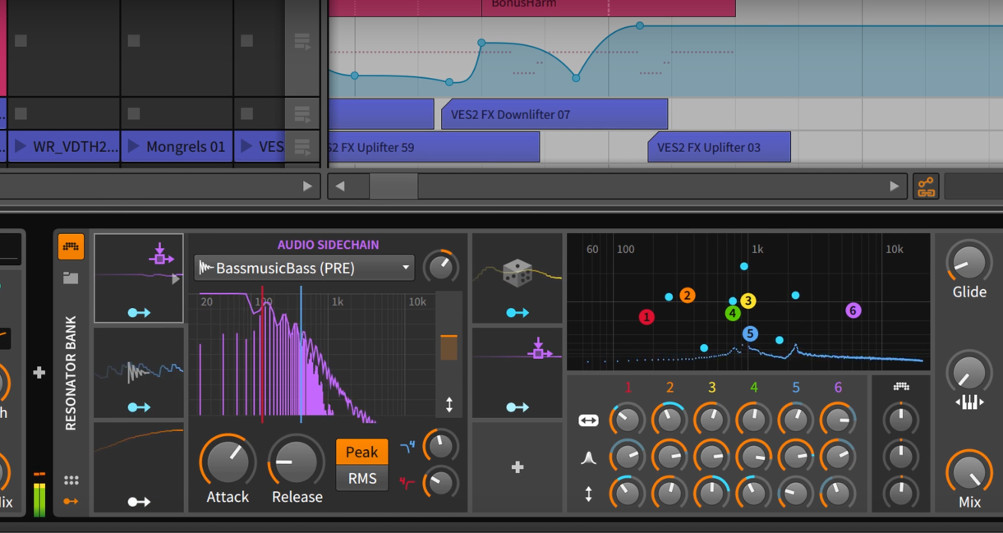 The new devices include a spectrum analyzer, phaser, pitch shifter, note echo and multi-note, which can generate up to seven notes based on the note sent into it. There's also a device called Treemonster, which is described as an "organic zero-crossing amplitude controlled ring modulator with a life of its own."
As for Bitwig Studio 2's new hardware control features, the company has improved MIDI with better sync and note timing, and has added three devices capable of sending CV signals to analog and modular synths through an audio interface output.
Bitwig has also improved its existing suite of instruments and devices, including its polysynth. It's also possible to create fades and crossfades for audio in the arranger, and the software also features support for the VST3 plug-in standard.
Bitwig Studio 2.0 will be available from February 28 for $399/€379. Existing owners get the update free if they purchased the software on or after December 10, 2016, while other users can upgrade for $169/$159.
Check out a trailer for the software below, and find out more at the Bitwig site.
Read next: Free music production software: 10 VSTs and DAWs for making great tracks with no money