2016 claimed to be the year of the "grime revival" – but there's something much bigger happening in the UK underground. Meet the 10 young MCs set to push things forward in 2017.
The UK scene has reached a a stage where multiple generations of MCs are active simultaneously. Day-one legends like GQ, Det, Skibba and Shabba play jungle mega-raves most weekends, while grime pioneers from legends D Double E to venerated mic men like Armour still drop a constant stream of hard new tunes.
Road rap has been around long enough to have both originators and upstarts; Giggs, Squeeks and Nines laid the foundations, Abra Cadabra is building the yard. The saturation has got to a point where newcomer Nadia Rose can be heard spitting bars on Radio 4's Woman's Hour – essentially, the scene hasn't been this healthy since the grime golden age of the early '00s.
To pick only a handful of artists from this crowded field is a thankless task, and plenty of great new artists have been left out – largely because picking acts like Dave, Gaika, 67, Belly Squad, Kojey Radical, AJ Tracey, Mostack, J Hus or Nines as ones to watch in 2017 seems as obvious as calling fire hot.
One thing you'll notice is the lack of 'pure' grime MCs, and this is a reflection of how quickly street level music moves forward. While the broadsheets continue to talk about a grime revival, the most exciting MCs in the UK are generally pursuing new directions: fusing afrobeats and rap, riding the murky UK version of drill, or cooking up space cadet hip hop. 2017 is guaranteed to be a year where new stars are discovered and some amazing music gets released. Here are 10 artists who will probably be responsible for a chunk of it.
Also read: The 20 best grime and UK rap tracks of 2016
---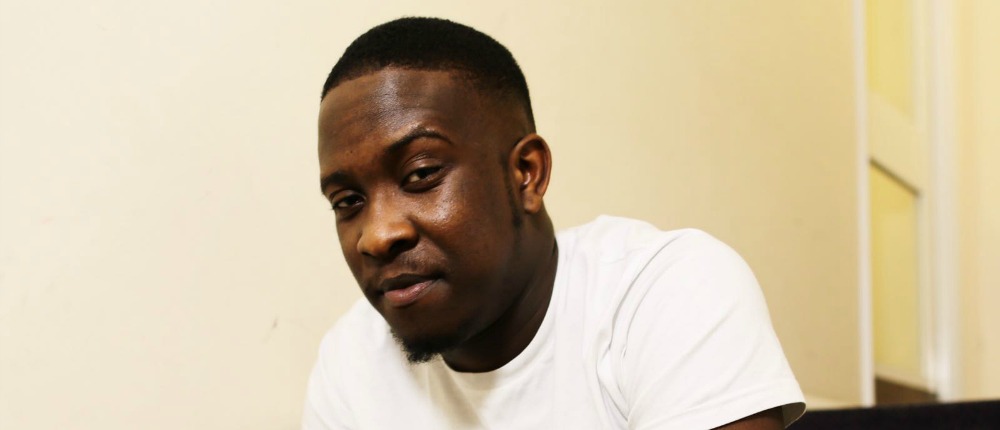 Kojo Funds has been bubbling under for a couple of years now (you can even see him dropping a quick cameo in Mover's 'Ringtone' video from early 2014) but the last few months have seen him switch up in dramatic fashion. Dropping 'My 9ine', 'Fine Wine' and 'Dun Talkin' in quick succession as 2016 came to a close, Kojo's skill at blending melancholy Afropop melodies with murky road rap has become a genre in its own right, and whether as a featured artist or solo, he seems incapable of producing anything other than hits.
Back in 2015 it seemed as though he might be defined by his bitter (and ongoing) beef with J Hus (which stemmed from Hus remixing Kojo's track 'What Do You Want From Me'). Instead, Funds has responded in the best way possible by honing his sound and releasing tracks with strong melodies and raw street appeal. Still unsigned and with a vault of tunes still unreleased, there's little to stop him.
---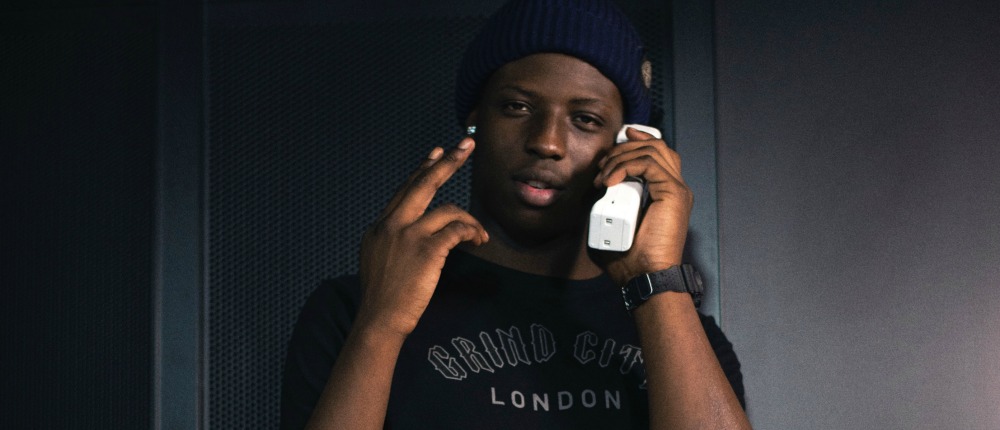 Abz nearly didn't get a mention in this list – he's almost too established to be a one-to-watch at the point, having already won a MOBO for best single. But truly, Abz is just getting started. Having broken through with the award-winning 'Robbery' – a track that pretty much grew from word of mouth – fans might have expected him to continue with the same slow-paced, near-apocalyptic delivery, like a kind of next generation Giggs.
Instead, he's shown that he's got much more to offer: his appearance on Belly Squad's 'Banana' remix saw Abz exploring the Afrobeats/rap axis, crooning loverman bars that were easily the biggest verse on a remix not short on big verses. With a willingness to experiment and a phenomenal work rate, 2017 should be the year Abra Cadabra passes from underground star to mainstream artist.
---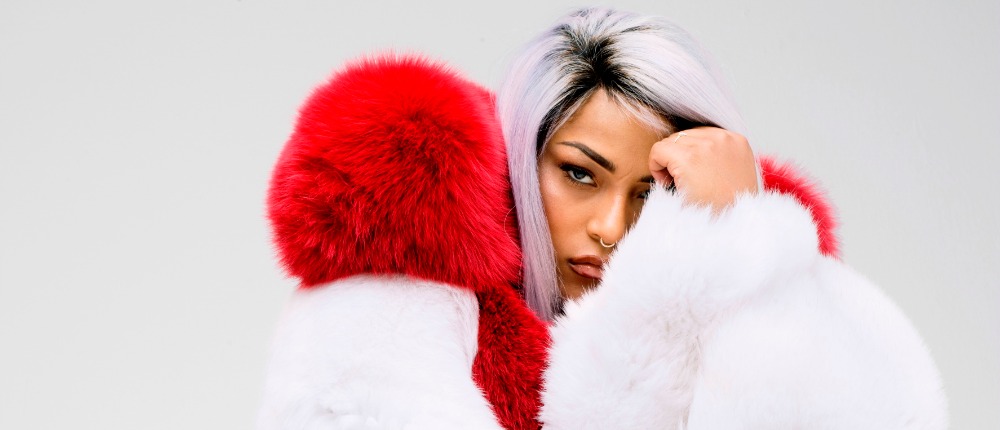 In December Stefflon Don dropped the Real Ting mixtape, a collection as cohesive as any UK rap album released in 2016. Presenting herself as an artist willing to take risks, there were the expected moody party jams – lead track 'Real Ting' has already become a club staple – but there was also the smart urban pop of 'Tight Nooki', the space age dancehall of the Di Genius-produced 'Family Ties', and Steff herself switching between aggressive bars, slack patois chat, and introspective biographical musing.
She shows a versatility on the mic that bodes well for the future, and is clearly interested in working on beats that push away from recycled grime classics or hip hop clichés. The usual attempts to compare Steff to other female rappers are misleading – she's up there with the best of any gender, and as her appearance on Jeremih's recent mixtape Europe showed, she's got a mean skill with dropping a hook that could well see her pick up international acclaim.
Read next: Stefflon Don can't stop, won't sleep till she's conquered UK rap
---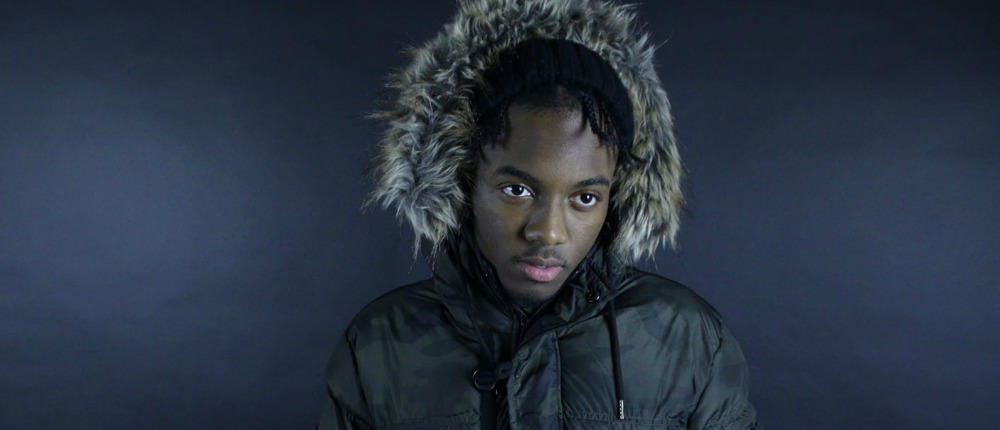 The youngest name on this list, South Londoner IQ is a fresh-faced 16-year-old-who is putting together his own mix of bashment, grime and rap, mixing the melodic Auto-Tune flow of the likes of Popcaan with some UK grit. Having learnt his trade during a stint in Jamaica with his big brother, dancehall artist QQ, IQ has been delivering a fusion sound that's unlike anyone else in the UK. His track 'Tell A Paigon Try' is a perfect example of the young MC's talent, with hard skengman lyrics delivered in a melody that could have been one of Justin Bieber's tropical cut.
Having dealt with some serious drama at a young age (IQ was close to Showkey and M.Dot, both murdered in gang-related beef in 2016), recent interviews have shown him to be an artist mature for his age and looking to focus on music. With plenty of unreleased tracks to drop over coming months, IQ is going to rise rapidly in 2017.
---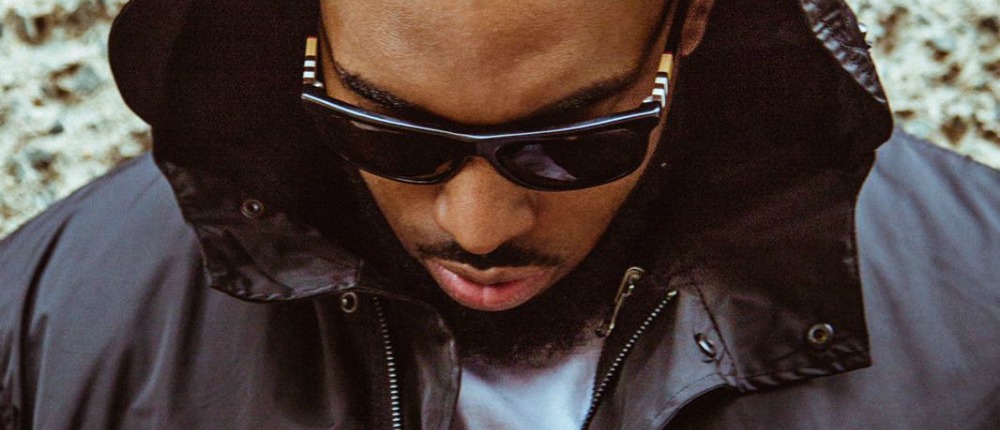 After his 2015 breakthrough track 'Uno My Style', 2016 could have been Big Tobz's year – he had been building his own lane with a distinctive flow combining Jamaican patois and UK realness, and seemed poised for a takeover. Then, halfway through the year, he got jumped in an attack, the origins of which are still unclear. Tobz uploaded a video showing that he'd been stabbed in the face and shot in the back, but also remained adamant that he wasn't going to drop out from music.
Having recovered from a setback that would have pulled most MCs out of the game, Tobz dropped a series of massive street tracks in 2016 – notably the R&B jam 'Controlla', the jokey battle rap collaboration with Cadet, 'Corn', and his link up with Blittz on 'The Move', one of the best pieces of hood story telling the UK has produced for years. If Tobz can stay free of street drama, 2017 is his chance to drop a huge mixtape.
---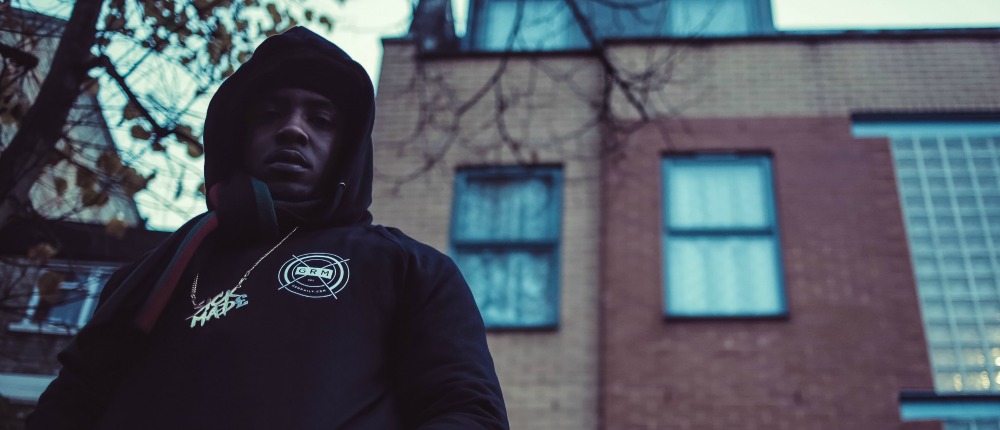 'Ain't The Same' is one of the most enjoyably ludicrous videos of recent years. Recorded by Brummie artist M.I.S.T, the video shows an MC channelling his inner Rick Ross with outrageous ostentation, whipping quad bikes over the dunes of Saudi Arabia, chilling in gold-plated Dubai hotels, and hanging out on a "sheikh's" yacht. Who cares if it was almost certainly pulled together on a shoestring – it looked like a million quid and it had ambition to spare.
MIST's got the style to match, too, enjoying a creative team-up with producer Steel Banglez which contrasts his raw-throated bars with gleaming beats that have as much in common with the pop R&B of Bobby Brackins and DJ Mustard as any UK grime – check recent track 'Madness' for evidence. Having recently sold out a UK tour, it looks like MIST will get bigger and bigger – a major label signing now looks like a distinct possibility.
---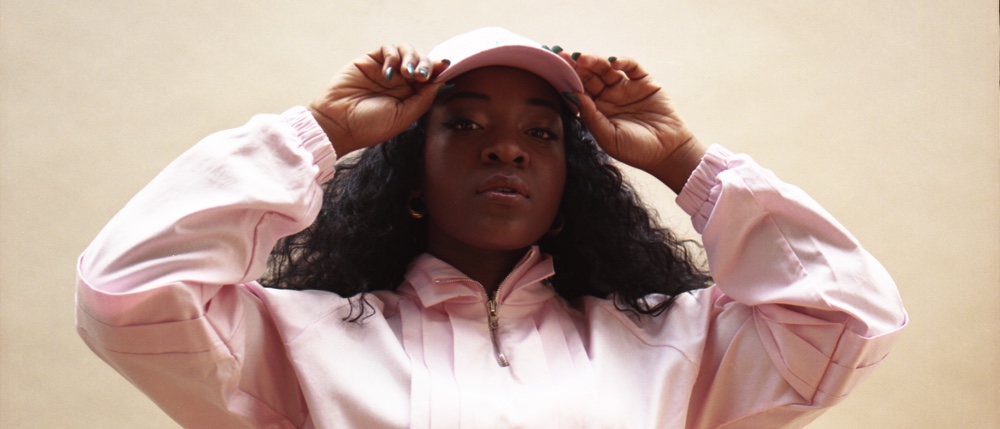 The BBC Sound Of poll has been won by an artist who might deserve the hype this year. Ray BLK delivers street soul in a remarkably rich R&B voice, filling a gap in the UK scene that has been empty for too long.
Clearly working with experienced management (those Sound Of awards don't fall out of trees), BLK's output has been a case study in quality over quantity. Rather than following the usual UK model of flinging out a new tune every week, BLK has dropped a small clutch of tracks and limited her collaborations to a well-curated link up with Stormzy on 'My Hood'. All this has positioned her for a full-length debut bound to cause a lot of noise.
---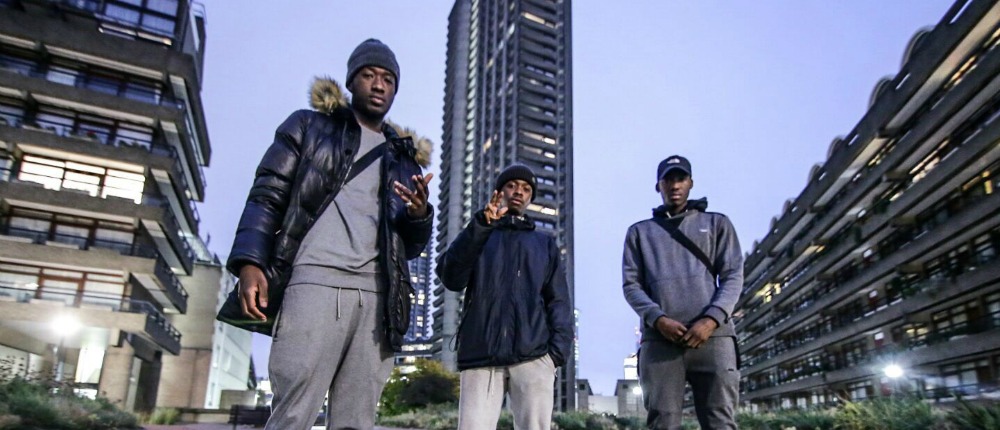 YGG – PK, Lyrical Strally and Saint – have been building their brand since they began recording as school mates back in 2010. With 2016 seeing them perform their debut live show at Fabric, along with numerous radio appearances on Rinse and Radar and a hype freestyle set for Logan Sama on Radio 1, YGG seem like they're one big track away from a true breakthrough.
Unlike many of their peers, YGG largely stick to grime – they're not switching up to drill or rap, and are probably the better for it, honing their 140 BPM flows to absolute precision. And with Novelist's old crew The Square having splintered into multiple side projects, YGG may prove to be the top grime collective of the new year.
---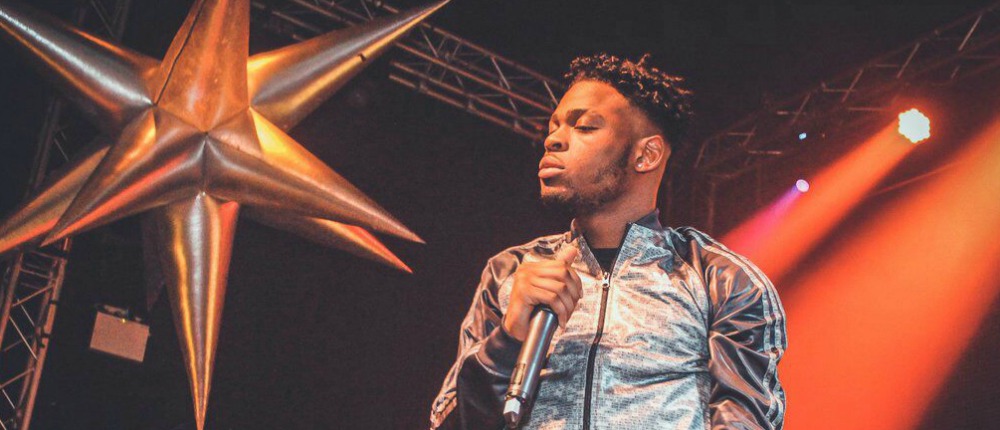 Recent live performances suggest that Yxng Bane is ready to level up. Having dropped a consistent stream of widescreen trap anthems that plugged into the Future/Young Thug AutoTune warble, his 2016 cut 'Fine Wine' – a collabo with Kojo Funds, with whom he also shares management – proved that Bane can switch tempos and deliver a club anthem that's not just aimed at the mandem.
The subsequent attention has energised Bane's live show, and anyone who saw his recent Camden Assembly Rooms appearance alongside Kojo Funds – where members of their crew were literally showering the crowd with money – will have seen a rapper who's hungry to take it all, his own tracks causing as much chaos as the bangers from Funds.
---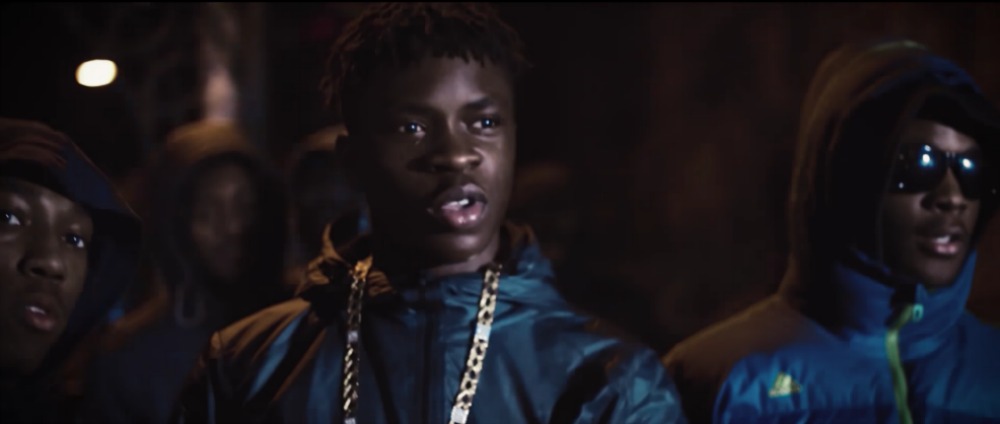 Rising stars in the UK drill scene that has pushed 67 to the top, South London crew Harlem Spartans – made up at last count of Blanco, Zico, Bis, TG Millian, Loski, Latz, JoJo and MizorMac – ended 2016 by dropping 'Call Me A Spartan', a squad cut that had it all: a crazy spritely beat that harked back to the faux-oriental obsessions of early grime and five MCs freestyling like it was the easiest thing in the world.
The crew has been firing out tracks and link ups at bewildering speed, and keeping up with the Harlem discography is a job in itself. Having already dropped a couple of mixtapes in 2016, they're the streets pick to follow Section Boyz and 67 into wider acclaim in the new year.
Read next: 10 house, techno and club artists to watch in 2017