The label boss will play a five-hour set in room 2.
Hyperdub has announced the first acts for its new monthly event series, which launches on Wednesday (January 18) at London's Corsica Studios.
For the inaugural Ø event, Hyperdub boss Kode9 will step up to play a five-hour set in room 2, while over in room 1 his recent collaborator – visual artist Lawrence Lek – will present a video installation titled Hua Wei (华未).
The press release describes Hua Wei as a video essay "combining elements of science fiction, documentary melodrama, social realism, and Chinese cosmologies, in order to critique the present-day dilemmas of China and the people of its diaspora."
Kode9 hasn't been behind the decks for a full night in London since 2010, when he held a solo residency at Plastic People.
The first Ø takes place from 10-3am, with tickets available from RA.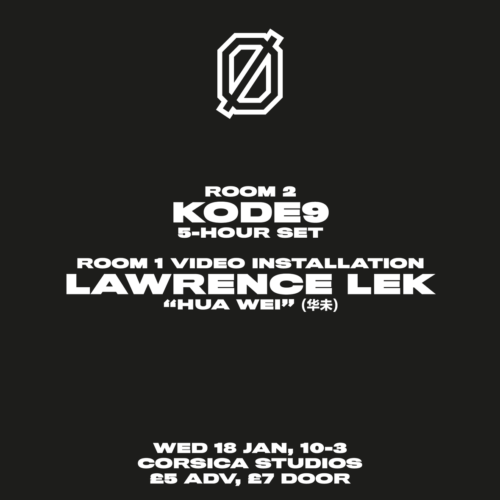 Read next: Step into Kode9 and Lawrence Lek's eerie post-human hotel