Another reason to start building that modular system.
Toronto-based modular company System 80 has revealed a clone of Roland's TR-808 drum machine for Eurorack format.
According to specifications posted by System 80 on the Muffwiggler forum, the module features 16 fully analog drum voices with individual audio outputs – something not present on Roland's recent AIRA TR-8 drum machine.
At 60HP, the module is quite large, but it's laid out just like a real 808, with a 32-step sequencer, shuffle and roll modes and controls for shaping the individual drum sounds.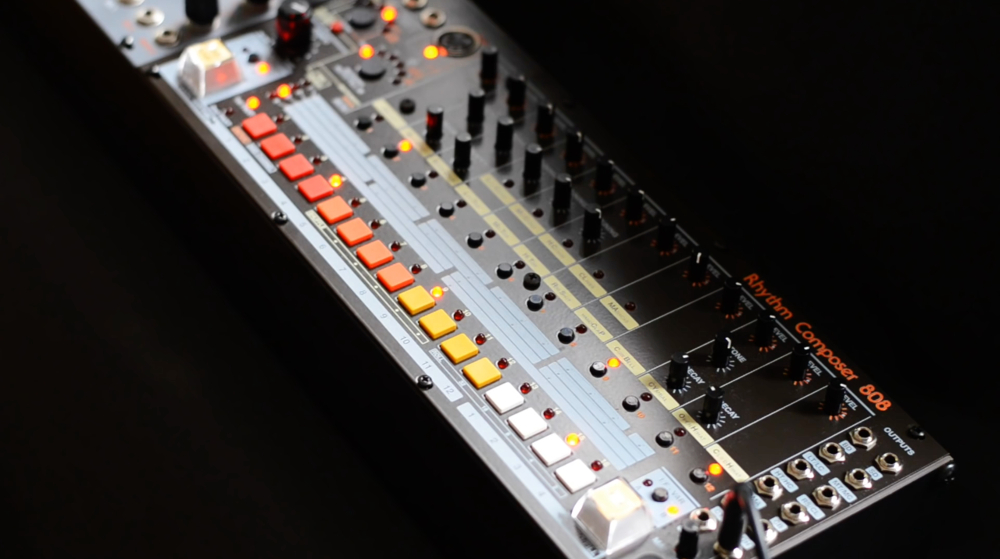 One notable omission is the lack of CV inputs to trigger individual drum sounds (meaning you'll have to use MIDI clock, DIN Sync or clock pulse), but System 80 has said it's planning an expander module for this.
However, there are a few improvements that could make up for lack of CV. The 16 voices are made up of six single voices and five switchable dual voices, and the updated sequencer allows switching between the dual voices (toms/congas, rimshot/claves), allowing it to trigger either voice on different steps of the same sequence.
It also has two assignable trigger outputs, and has two on-board memory banks capable of holding 16 patterns each. The module doesn't have a price yet, but it has an expected release date of mid-late summer 2017 – register for updates at the System 80 website.
Read next: 7 exciting synths, drum machines and modules to look forward to in 2017