Lorde, Gucci Mane, Show Me The Body and more also added to the Danish festival.
A Tribe Called Quest have announced their first European date since the release of final album We Got It From Here… Thank You 4 Your Service, performing at Roskilde Festival between June 24 and July 1.
Lorde, Gucci Mane, Bryson Tiller and Rag N Bone Man are among the other names to be added to the Danish festival's lineup, joining the already-announced Weeknd, Arcade Fire, Solange and Justice. Foo Fighters are also on the bill, meaning there'll be an opportunity for Tribe to link up once more with Dave Grohl at the festival, following their planned Grammys performance together.
Tribe had previously hinted at final international dates in support of the acclaimed swansong album. "This is our last record, and we'll probably do a world tour… After that, that's it, for the rest of our lives," Q-Tip told Billboard in November.
Tip did however back track slightly a month later, suggesting that although this may be the last official Tribe release and tour, late founding member Phife Dawg wouldn't want them stop entirely. "Stay tuned for any other incarnation," he told Annie Mac. "We don't intend on stopping because that was Phife's M.O. was, like, 'This time we gotta do it and keep going,' and now he's left us with the equation of how do we do it, but we are going to need it, and we're going to continue."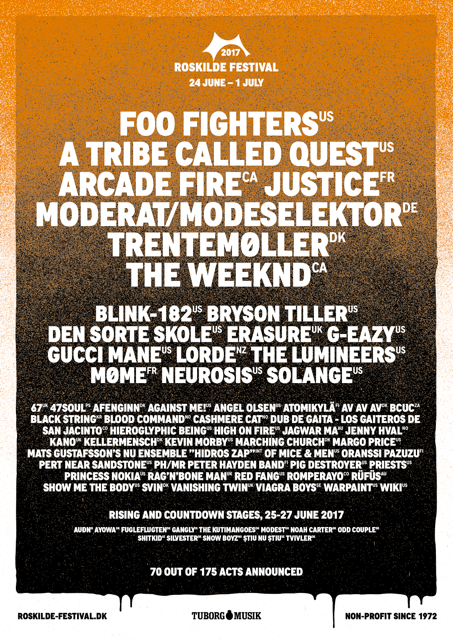 Read next: The defiant, timely triumph of A Tribe Called Quest's final album