Brooklyn, Tokyo and… Ramsgate.
Hessle Audio is celebrating its 10th anniversary this year with a round-the-world tour.
Kicking off in Ramsgate on March 2 and taking in a homecoming show at Leeds' West Indian Center, the label's three founding members – Ben UFO, Pangaea and Pearson Sound – will play sets across Asia, Europe and North America. See the full dates below.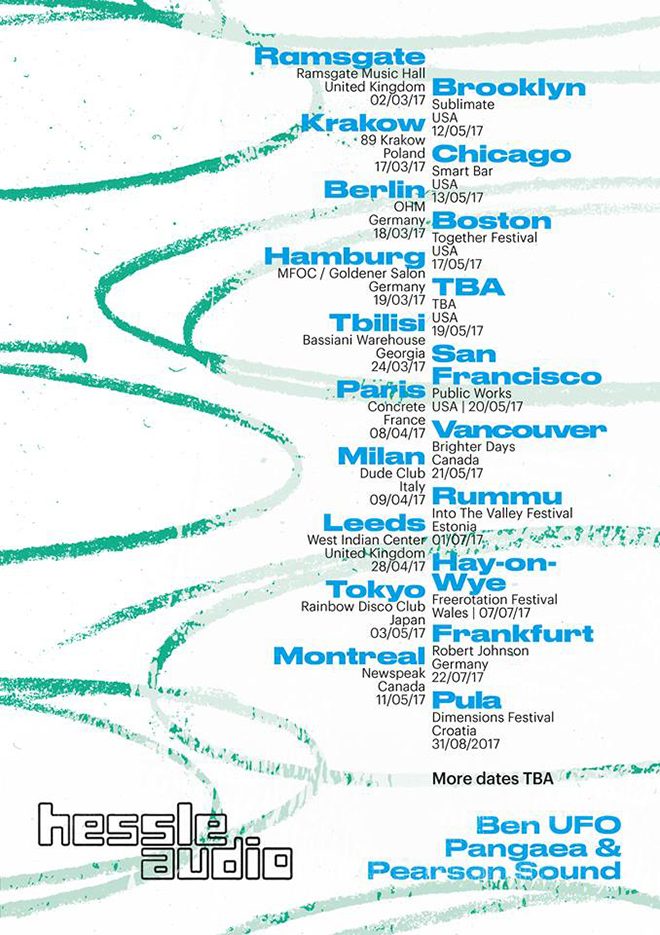 Last year, the label dropped of clutch of releases, including a 12″ from newcomer Ploy and Pangaea's debut album In Drum Play, which was one of our top 10 albums of 2016.
Read next: Ben UFO defends B2B sets as more than "a cheap tactic to sell festival tickets"