It's taken from the band's forthcoming EP The Painters.
Animal Collective have debuted a new track called 'Kinda Bonkers'.
As Stereogum reports, the band played a DJ set in San Francisco on Thursday night (February 9), which they used as an the opportunity to debut the song.
The track was caught on camera and later wound its way up on Reddit. According to Shazam, it's taken from a forthcoming EP titled The Painters – which seems to be keeping with the same theme of their last album, Painting With. Hear 'Kind Bonkers' via a kind of bonkers video below.
In November, Animal Collective released a track that they recorded for video game western Red Dead Redemption called 'Mountain Game.' That same year, Beyoncé credited the group on her acclaimed Lemonade LP after incorporating a line of their 2009 single 'My Girls' into her album.
Update, February 13: The band have officially announced the EP.
The Painters will be available digitally this Friday, February 17 via Domino. The 12" vinyl and CD version of the EP, with artwork by Brian DeGraw that you can see below, is also available for pre-order from Domino.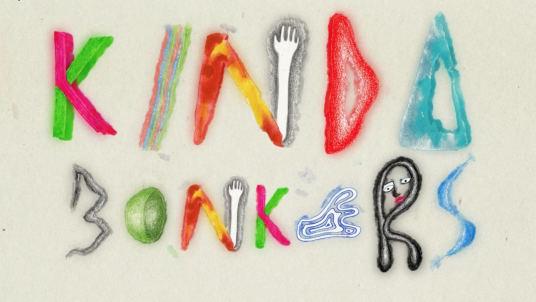 Read next: Never By Numbers: Animal Collective learn to play like the Ramones