From 'Creep' to 'True Love Waits'.
Radiohead fans can now use the grooves from any of the band's studio album tracks in their own productions thanks to a new Ableton Live pack from pATCHES.
The pack doesn't give you samples of the band's beats to drop into your tracks, but it does allow you to add Radiohead's signature swing, timing and humanization to your own rhythms.
The pack uses Ableton Live's Groove Pool feature, which allows you to drag and drop the files the grooves you want and switch between them on the fly. Each groove also has a "random" parameter that adds a more natural feel to each track.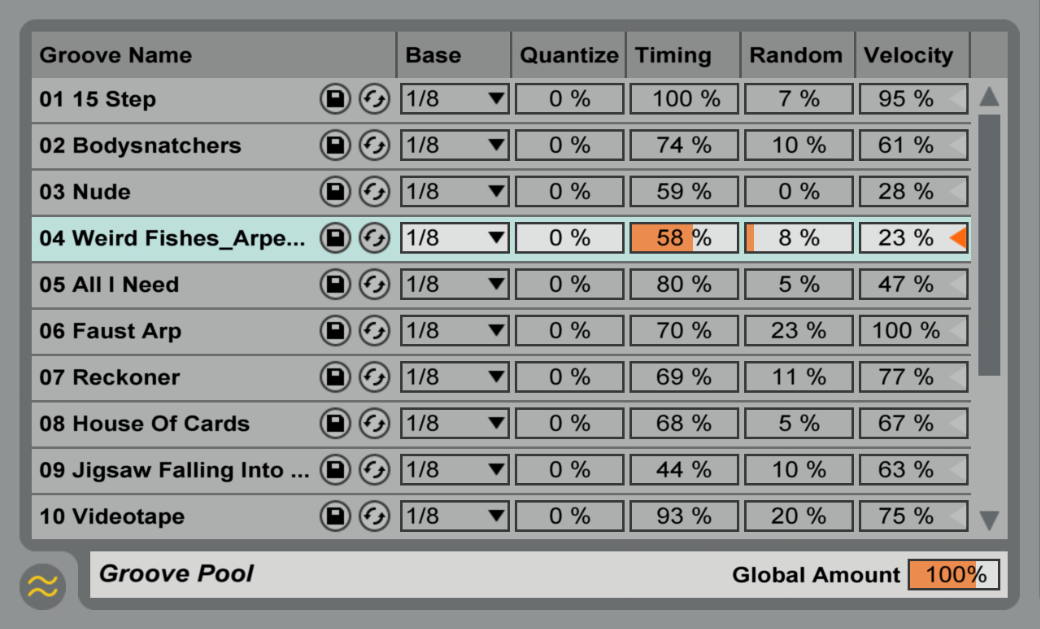 You'll need to be running Ableton Live 9.7.1 or later, or the grooves may crash your session. Download and find instructions on how to use the Radiohead grooves in your tracks here.
If you're looking for some unusual reverb to go with your rhythms, download a free plug-in based on the acoustics of Berlin's famous Teufelsberg surveillance tower.
Read next: The 9 best free VST effects for producers on the web