Originally posted by The Vinyl Factory
For the 'love of the '90s.
The soundtrack to Jim Carey's 1994 comedy Ace Ventura: Pet Detective is getting its first ever vinyl release, thanks to Enjoy The Ride records.
Featuring music from renowned soundtrack composer Ira Newborn and Lalo Schifrin's Mission: Impossible theme, the gatefold release comes with fun new artwork by Steven Wild and contains a pet detective license and Ray Finkle trading card.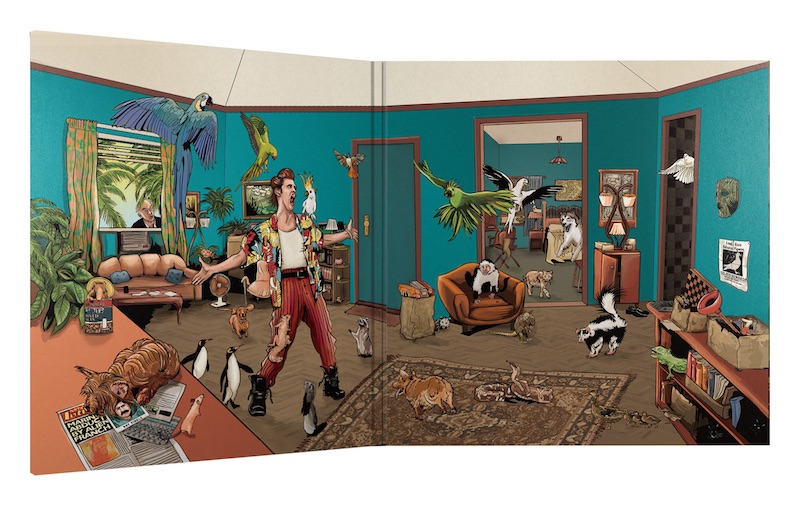 The cult soundtrack will be pressed in a number of variants, like the Miami tricolor stripe (300 copies) and championship ring gold (100 copies), available exclusively through Enjoy The Ride, while UK collectors can get their hands on an exclusive Red/Yellow split from Zavvi, or the blue variant available worldwide.
Ace Ventura: Pet Detective will be released on 17th February, with exclusive variants available from the Enjoy The Ride webstore from noon EST.
Tracklisting:
01. 'Power Of Suggestion' – Steve Stevens
02. 'All Aces' – Ira Newborn
03. 'The Lion Sleeps Tonight' – Robert John
04. 'Psychoville/Ace Race' – Ira Newborn
05. 'Mission: Impossible' – Lalo Schifrin
06. 'Ace Of Hearts' – Ira Newborn
07. 'Warehouse' – Ira Newborn
08. 'Finkle And Einhorn' – Ira Newborn
09. 'Ace In The Hole' – Ira Newborn
10. 'Ace Is In The House' – Tone Loc