His first full LP as Goldie since Saturnz Return in 1998. 
Goldie is releasing a new double album titled The Journey Man on June 16 via Cooking Vinyl/Metalheadz.
His first solo studio album for nearly 20 years, this new 2xLP comprises 16 tracks and features a host of collaborators, including Goldie's wife, Mika Wassenaar Price.
The D&B pioneer calls his approach to music "like alchemy," in the press release, while also noting the influence of film directors including Stanley Kubrick on his work. "I often look at music not so much as a producer but like a director," he offers.
Listen to the first track 'I Adore You', featuring Ulterior Motive, below and see the album's tracklist and artwork.
In 2015, the rave innovator was made an MBE in the New Year's Honours list, an award he then threatened to melt down in protest of Fabric's closure last year.
FACT sat down with Clifford Price in 2013 to try and untangle his public persona from his private life and find out whether he regrets turning up to Pete Tong's office with a pitbull terrier.
Tracklist:
Part one
01. 'Horizons'
02. 'Prism'
03. 'Mountains
04. 'Castaway'
05. 'The Mirrored River'
06. 'I Adore You – Goldie vs. Ulterior Motive'
07. 'I Think Of You'
8. 'Truth ft José James'
Part two
09. 'Redemption'
10. 'Tu Viens Avec Moi?'
11. 'The Ballad Celeste'
12. 'This Is Not A Love Song'
13. 'The River Mirrored'
14. 'Triangle'
15. 'Tomorrow's Not Today'
16. 'Run Run Run'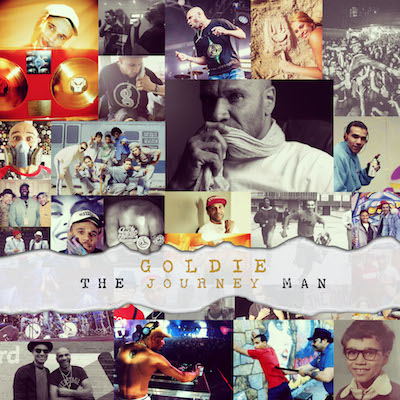 Read next: Goldie on 20 years of Timeless