The man who helped kickstart the affordable synth revolution is moving to an advisory role in the company.
Korg's chief synth engineer Tatsuya Takahashi has announced that he is leaving his role at the company.
In his role as Korg's chief engineer, Takahashi was instrumental in designing affordable synths such as the Monotron and Volca lines, the Minilogue and MS-20 and ARP reissues.
According to a post by Takahashi posted on Facebook yesterday (February 16), Takahashi isn't leaving Korg altogether, but moving to an advisory role in the company and moving from Tokyo to Cologne "to explore new areas where sound and technology can have positive social implications."
"I won't be going to any of the competition, but rather will be shifting direction of my main line of work while at the same time guiding the now super team at Korg venture into the future," he said.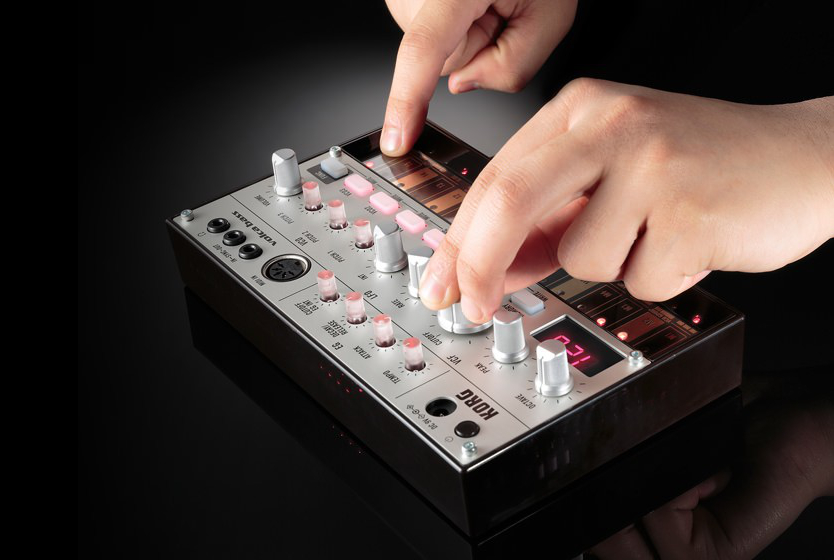 Takahashi's run of synths at the company started with the release of the battery-powered Monotron in 2010, and culminated with the recent Monologue, which attracted the expertise of Aphex Twin.
His designs were largely responsible for kickstarting a hardware synth renaissance thanks to to affordable, accessible philosophy, which has been widely adopted by competitors Roland and Yamaha.
"After a blur of 21 products we released over seven years, I look at the world of synthesizers and it's a pretty cool place. I see kids getting their first taste of synths with the Volcas. I meet people who have their dormant synth passion rekindled by the Minilogue. And it's not just Korg. The whole industry has set out to achieve this common goal," he said.
"The name Volca comes from the German word Volk: "the people" or "crowd". Like Volkswagen "the people's car", the volcas are "the people's synth". I have fond memories of meeting Mike Banks and being told how the Volcas reached poverty-stricken youths in Detroit. That manufacturers have to take responsibility for the social implications of putting out gear."
Read next: Buying your first synth: What to consider and where to get the best deals