There was a landslide of albums released in 1997 that shaped the state of music for the next two decades. From The Chemical Brothers and Drexciya to Missy Elliott and Erykah Badu, here are some of the best albums from that year turning 20 in 2017.
1997 was a damn good year for music. We didn't realize quite how good until we started looking back earlier this year. We knew the year had given us Radiohead's OK Computer and Wu-Tang Forever but the sheer extent of it hadn't yet revealed itself.
A quick look into the history books and 1997 is revealed as a rare vintage for electronic, hip-hop and pop music – a year that gave us Autechre's Chiastic Slide, Photek's Modus Operandi, Carl Craig's More Songs About Food and Revolutionary Art and Björk's Homogenic, and that's only scratching the surface.
Fetch the memberberries, here are 30 albums incredible albums that are somehow turning 20 this year.
---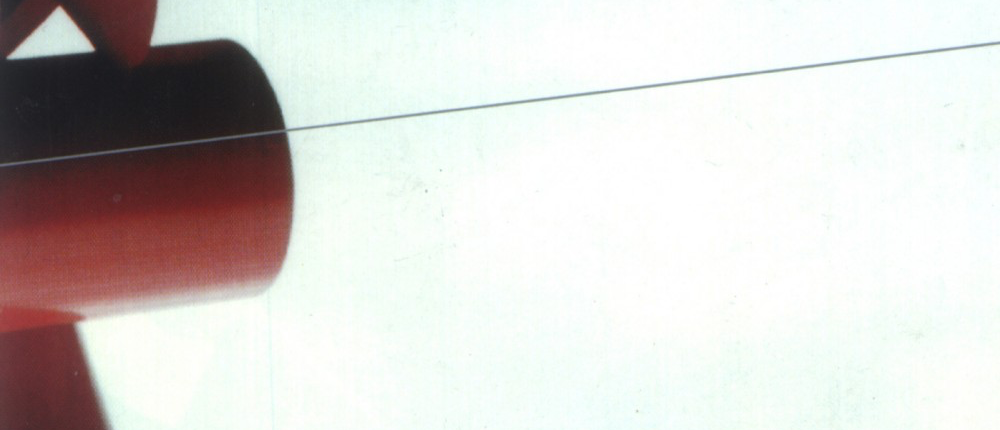 Amon Tobin
Bricolage
(Ninja Tune)
Brazilian production whizz Amon Tobin had already made waves with 1996's Adventures in Foam under the Cujo moniker, but it was Bricolage that really solidified his legacy. A fusion of dusty jazz, drum & bass, trip hop and IDM, Bricolage is still singular thanks to Tobin's restraint; whenever it feels as if the blend of disparate sounds might cross the line, he's able to pull back. There's a reason why US auto giant Lincoln has been using 'Easy Muffin' in their TV ads since 2015. JT
---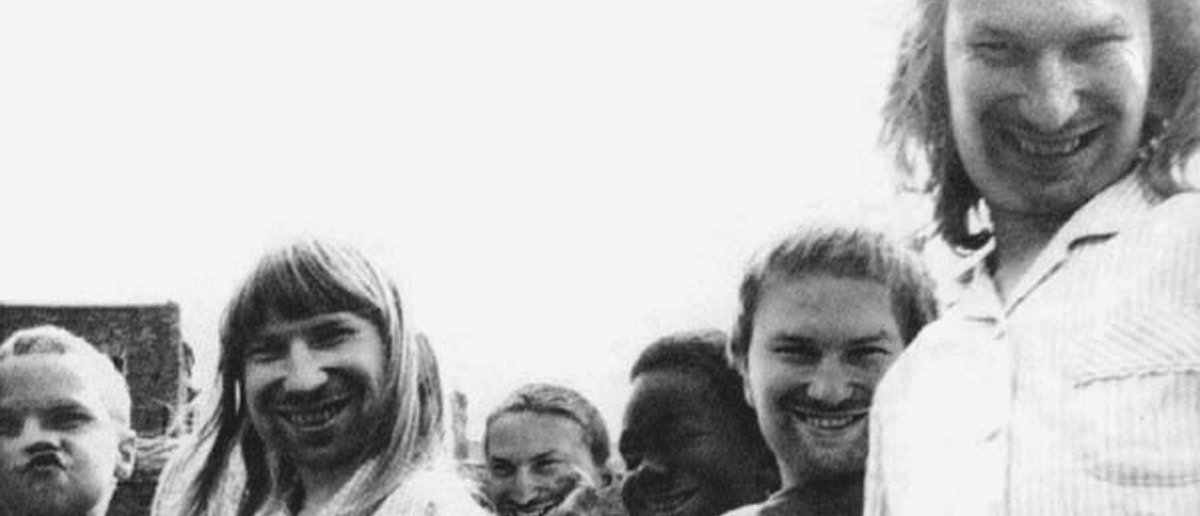 Aphex Twin
Come To Daddy
(Warp)
Come To Daddy isn't quite an album, but it's arguably as important a release as any of Richard D. James' other efforts, much to his dismay. He famously dismissed the track back in 2001 as "a joke", but to many of us listening it marked a transitional period for experimental electronic music. Sounding more like heavy metal or industrial music than any of James' previous noodling, 'Come To Daddy' was PWEI and Nine Inch Nails piped through a rack of distortion, draped in a hoarse death metal vocal that was never anything except an attempt by James to troll his increasingly-rabid fans.
The track hit 36 in the UK charts, assisted by a truly iconic video from Chris Cunningham, and stands as one of James' most recognizable tracks. Even more impressively, the rest of the EP is even better. 'Flim'? 'Bucephalus Bouncing Ball'? 'IZ-US'? Any of these tracks would be exemplary on their own – welded together, we've got a classic. JT
---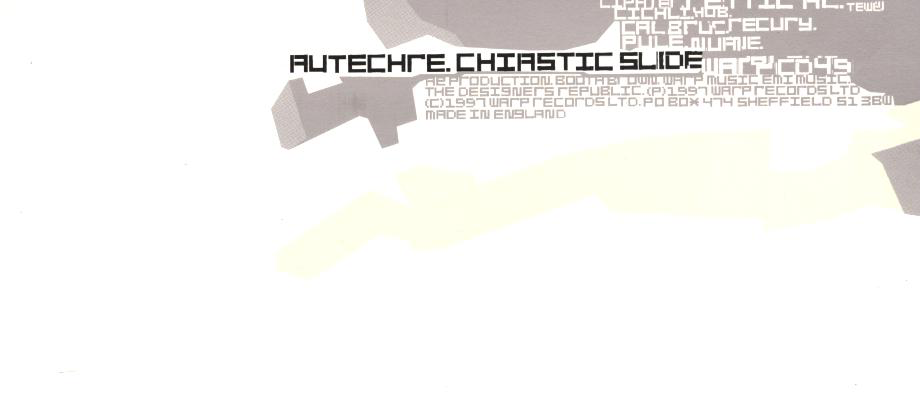 Autechre
Chiastic Slide
(Warp)
Chiastic Slide might be IDM's most important album. At least, it's the Autechre album that best crystallizes the duo's idiosyncratic blend of dancefloor experimentation and the sound of hundreds of computers failing in unison. It emerged during a flurry of activity, straddled by beloved EPs Envane and Chichlisuite and following their acclaimed Tri Repetae, but it wasn't a hit with critics initially, who dismissed it as overlong and lacking the melodic punch of its predecessor.
Fans, however, took it to heart, and within a few short years it felt as if every other IDM producer was attempting to mimic Sean Booth and Rob Brown's jagged fusion of stuttering hip-hop rhythms, bold synth lines and crunchy noise. Without Chiastic Slide, electronic music could sound very different. JT
---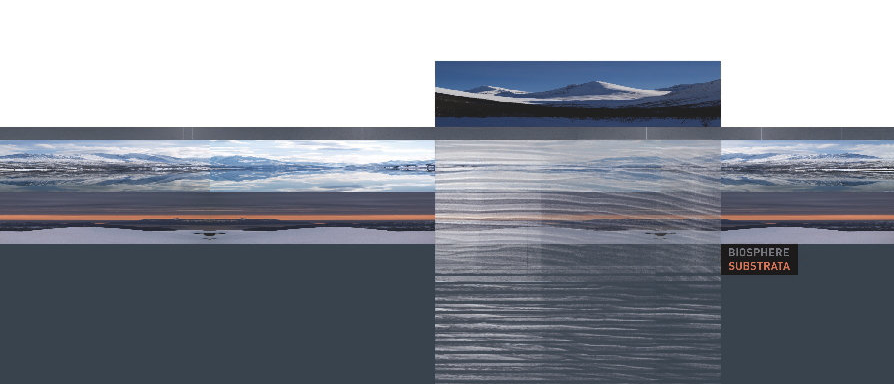 Biosphere
Substrata
(All Saints Records)
Biosphere's third album Substrata guaranteed a tag that would stick with Geir Jenssen for the next thirty years – "Arctic ambient". Sculpting 11 beatless soundscapes from biting winds, dripping water, squawking seagulls and eerie, low-end bass drones, Substrata freeze-framed the sublime beauty of Jenssen's Arctic Circle homeland using field recordings and gossamer guitars that peek through the thick, icy fog.
For Jenssen, Substrata also shifted the paradigm from the techno pulse of his previous two albums to a world of deep tissue bliss, one that perfectly mirrored the vastness and desolation of his surrounding environment. It was a landmark feat for both the ambient canon and the Norwegian producer's production trajectory – and one that, of course, ensured plenty of metaphor-rich fodder for music journalists. ACW
---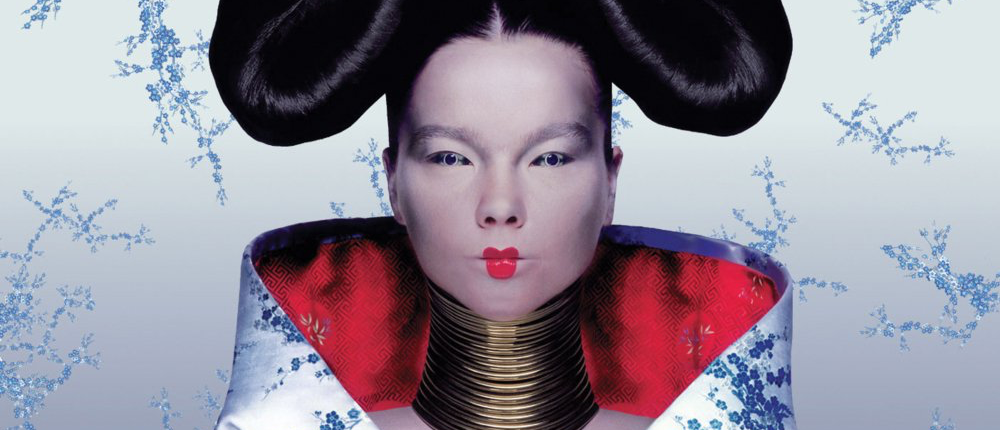 Björk
Homogenic
(One Little Indian)
Plenty of '90s pop albums tried to absorb the innovations of post-rave music and IDM, but none so successfully – nor so agelessly – as Bjork's 1997 masterpiece. She'd spent the previous few years hanging about with Goldie and LFO's Mark Bell (whose production skills added a spine-tingling, WTF-am-I-hearing element to tracks like 'Hunter' and 'Jóga'), so it's no surprise that Homogenic landed right on the bleeding edge of the pop frontier. It sounds just as fresh 20 years on. CR
---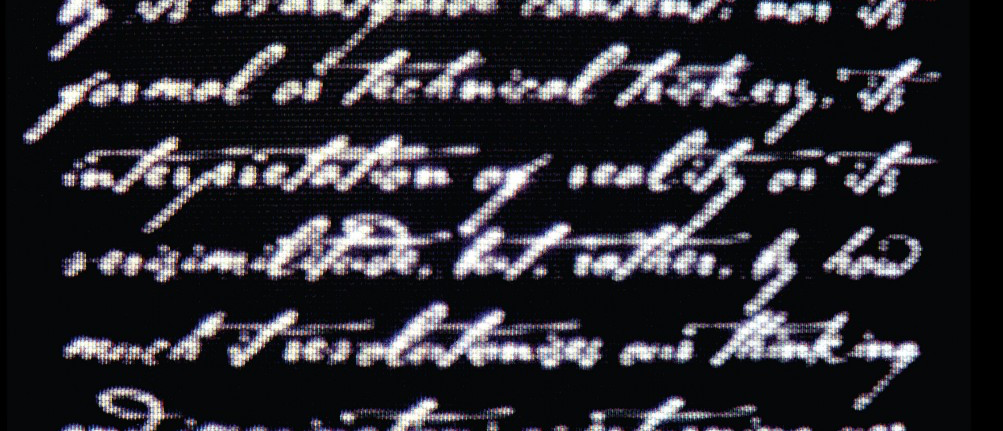 Carl Craig
More Songs About Food and Revolutionary Art
(Planet E)
Techno has had an awkward relationship with the album format since its inception. There's no shortage of techno full-lengths out there, but they rarely capture the genre's versatility, its outlook and its depth without losing sight of the dancefloor. Carl Craig is one of the few artists who managed to crack the formula, and More Songs About Food and Revolutionary Art still stands as one of the genre's shining pillars.
He managed this quite simply – by joining the dots between Detroit's first wave of techno, the UK's early IDM experiments and Basic Channel's pioneering dub variations. It's a perfect snapshot of techno's boundless creativity in 1997 and stands as a sober reminder of the laziness that would characterize the genre as it became co-opted by Europe. THIS is techno. JT
---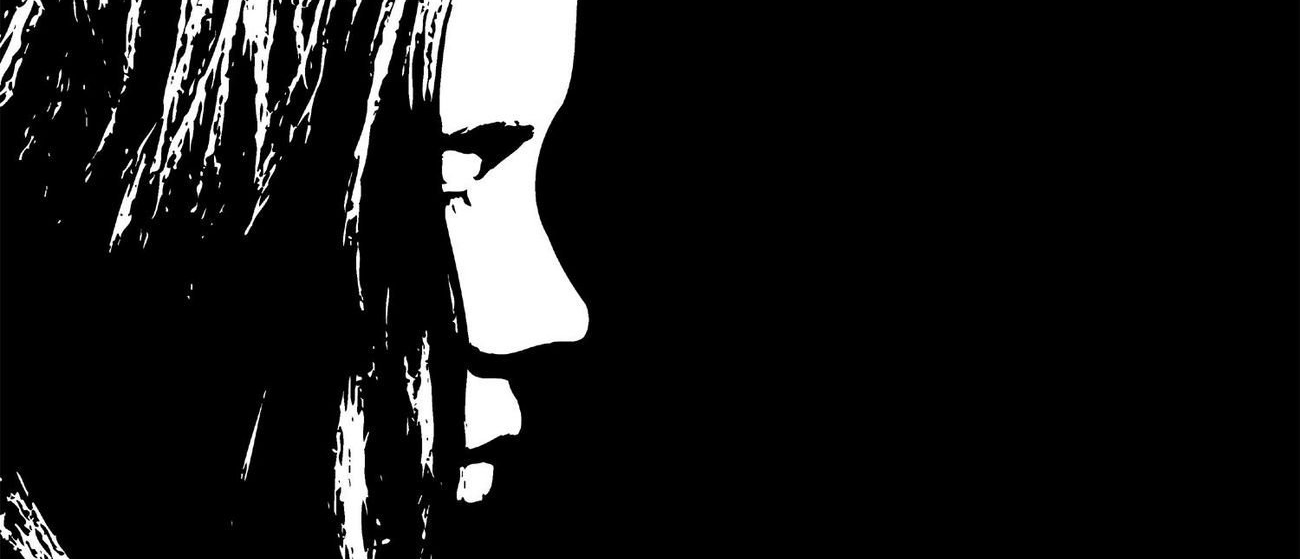 The Chemical Brothers
Dig Your Own Hole
(Virgin)
Big beat aged poorly, there's no getting around that – by 1998 it was practically a curse word – but it's hard to write off Dig Your Own Hole, The Chemical Brothers' ambitious second album. Here, the duo refined the elements that had made their debut so successful and came up with a perfectly-formed electronic pop album that connected to a new generation of fans.
They did so by opening up a dialog with Britpop – the laddish, rockist genre that at the time was seemingly at war with dance music. When Noel Gallagher jumped on 'Setting Sun', a heaving throng of lager-chucking "Eng-er-land"-chanting blokey-blokes decided that electronic music might not be that bad after all. The sun was setting and a new dawn was near. JT
---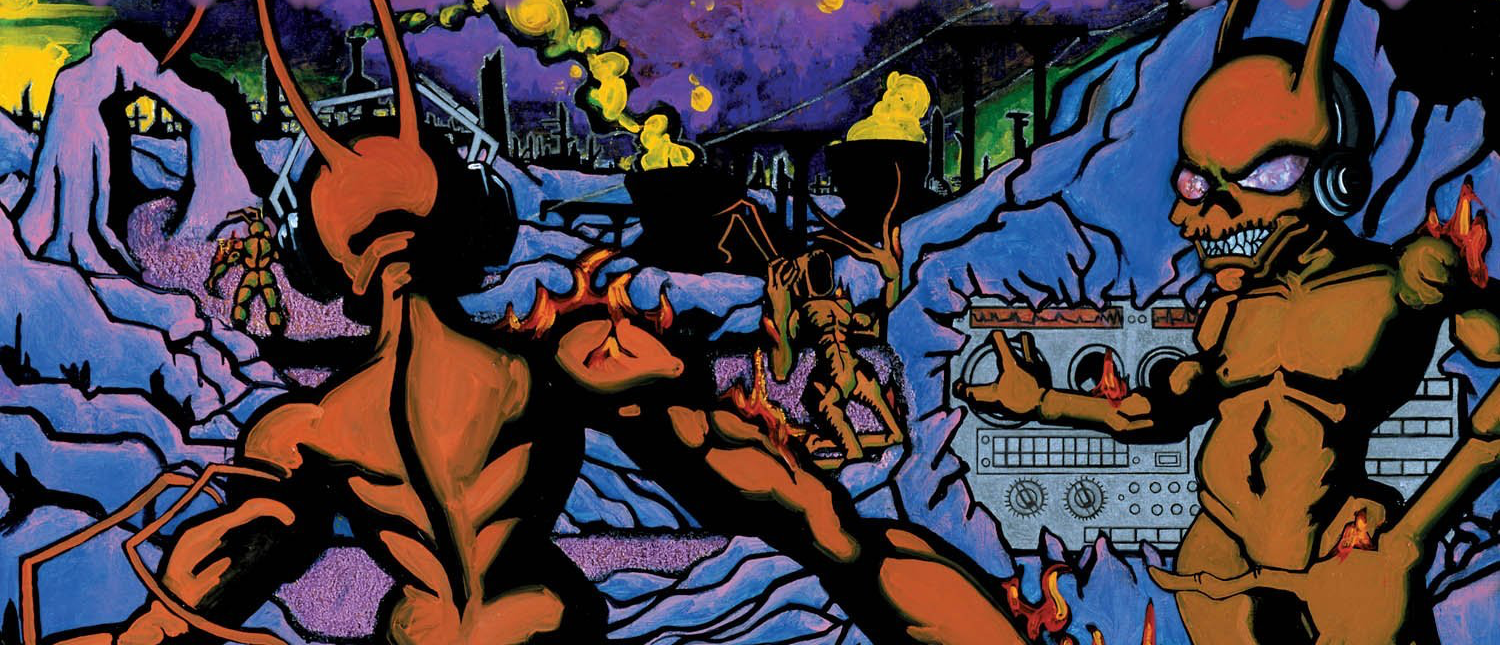 Company Flow
Funcrusher Plus
(Rawkus)
Company Flow's divisive debut album is a hip-hop milestone. Sure, there had been plenty of underground, experimental and independent rap records before 1997, but Funcrusher Plus's punk-ish fusion of dystopian soundscapes and charged, complex rhymes was different and felt completely singular. It was like hearing an early Public Enemy or BDP 12" playing over the Blade Runner soundtrack and informed a legion of followers. There's a damn good reason why two decades later, rapper/producer El-P is one of hip-hop's most recognizable figures. JT
---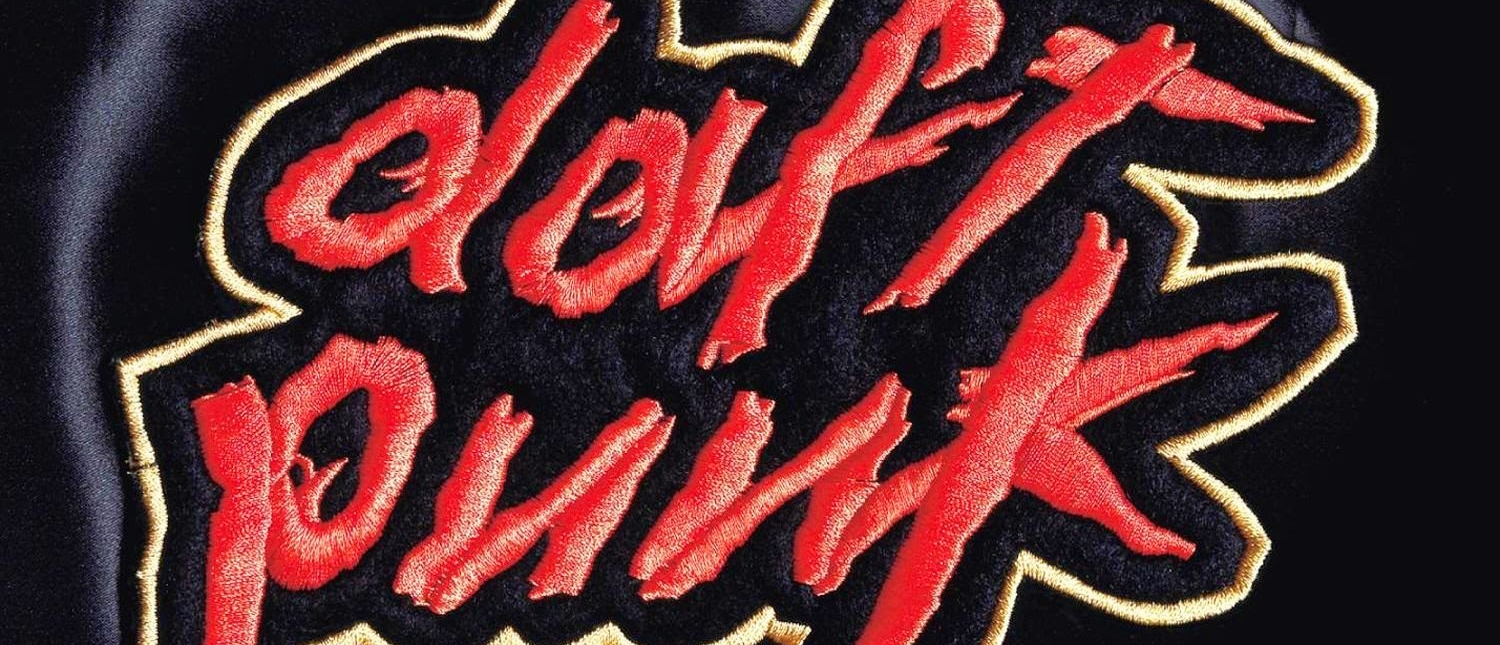 Daft Punk
Homework
(Virgin)
On their never-truly-bettered debut album, Guy-Manuel de Homem-Christo and Thomas Bangalter squashed two decades of club influences (as nodded to on their tribute track 'Teachers') into an album of anarchic yet slyly pop-savvy dancefloor weapons. These days the robots are known for their slick studio perfectionism, but on Homework we got to hear the cogs whirring inside the machine. CR
---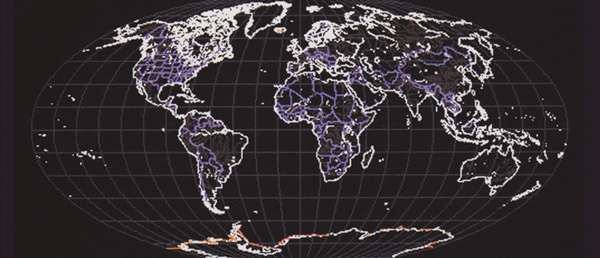 Drexciya
The Quest
(Submerge)
After seeding clues about the Drexciya myth in a series of enigmatic EPs, 1997's The Quest saw the Detroit duo's aquatic electro vision manifest itself clearly. Collecting tracks from the EPs alongside new material, the album introduced us to the "mutant gillmen" living in a "bubble metropolis" under the Atlantic – the gill-breathing children of pregnant African slaves who died during the Middle Passage – while the liner notes pointed firmly forwards to "the future", a journey from Detroit back to Africa. Twenty years on, their Afrofuturist world still sounds utterly singular. CR
---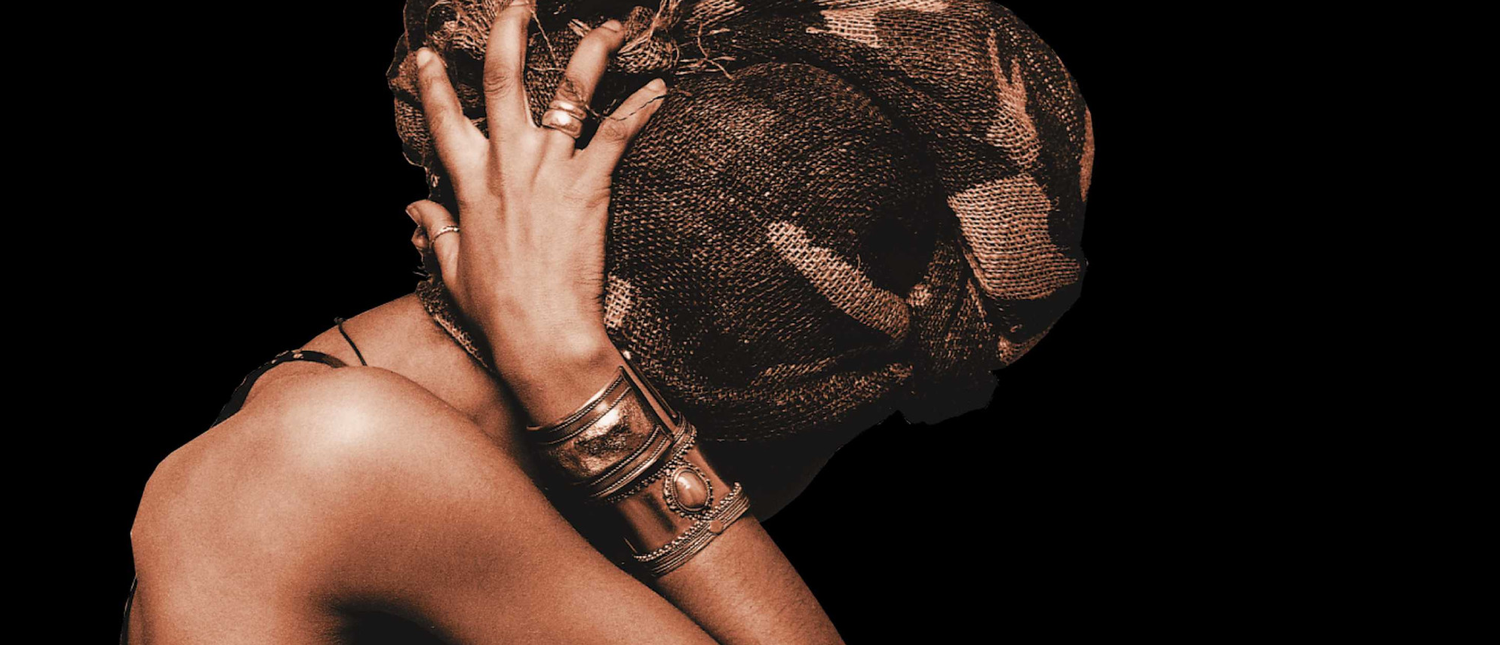 Erykah Badu
Baduizm
(Kedar / Universal)
Baduizm was a benchmark for neo-soul. Following D'Angelo's Brown Sugar and Maxwell's Urban Hang Suite, Erykah Badu advanced the futuristic throwback genre and rooted it in politics. The album is certainly rooted in romance, but there is a bigger picture where Badu is concerned. There are markers all across the album, but it is particularly present on a song like 'Next Lifetime'. The track is an epic in its own right — an ode not to the one who got away, but to the one who could never be. But it's the music video that took it from being a song about longing to something both otherworldly and radical.
Present paramours are not the only obstacle in the clip (which co-stars Pete Rock, Method Man and André 3000); she confronts slavery and white supremacy too. Nothing is frivolous in Erykah's world. (Although, as indicated by the closer 'Tyrone' on her live album follow-up, she is not without humor.) If Björk is a beacon of women's creative power through the lens of something outside of this world, then Badu is her foil who shows us the other side of the world we live in. She's been a force for two decades and the prescience of Baduizm is where we first encountered her power. CL
---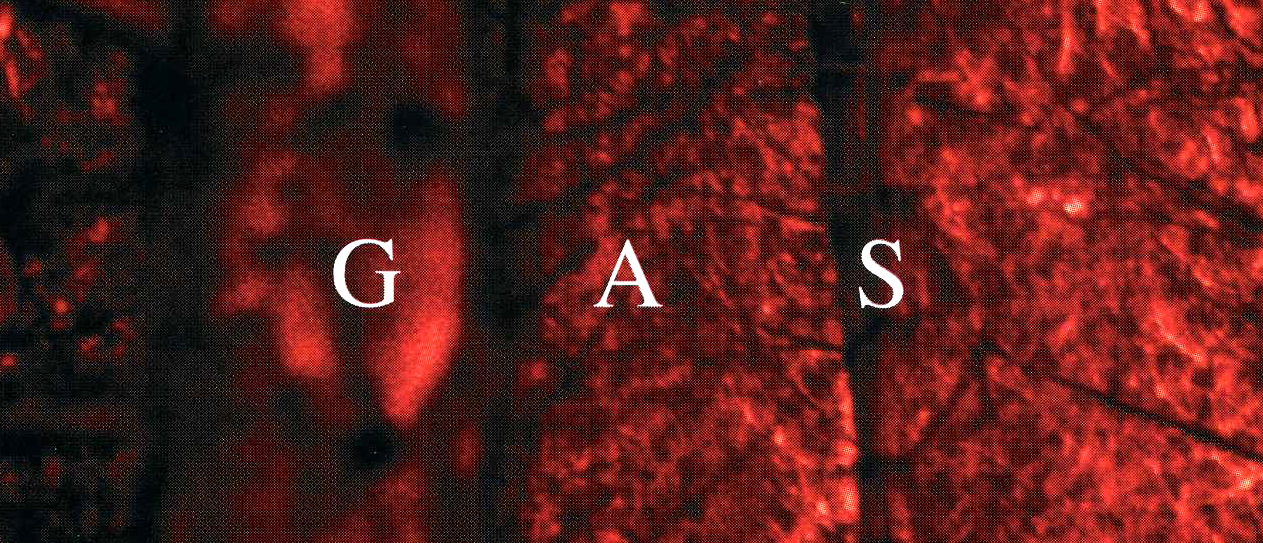 Gas
Zauberberg
(Mille Plateaux)
If Wolfgang Voigt's beloved Gas project is often thought of as a "sonic forest" for its blend of nature sounds and minimal techno, consider Zauberberg the path less traveled. While Voigt would reach brighter clearings on later albums, this is Gas at its densest and darkest.
But from its gorgeous, glacial opener to the hypnotically pulsing peaks spread throughout, the overgrown vibe here defines Gas in a way its self-titled debut does not. Taken with Konigsforst and Pop, it feels like the essential beginning of a trilogy. MB
---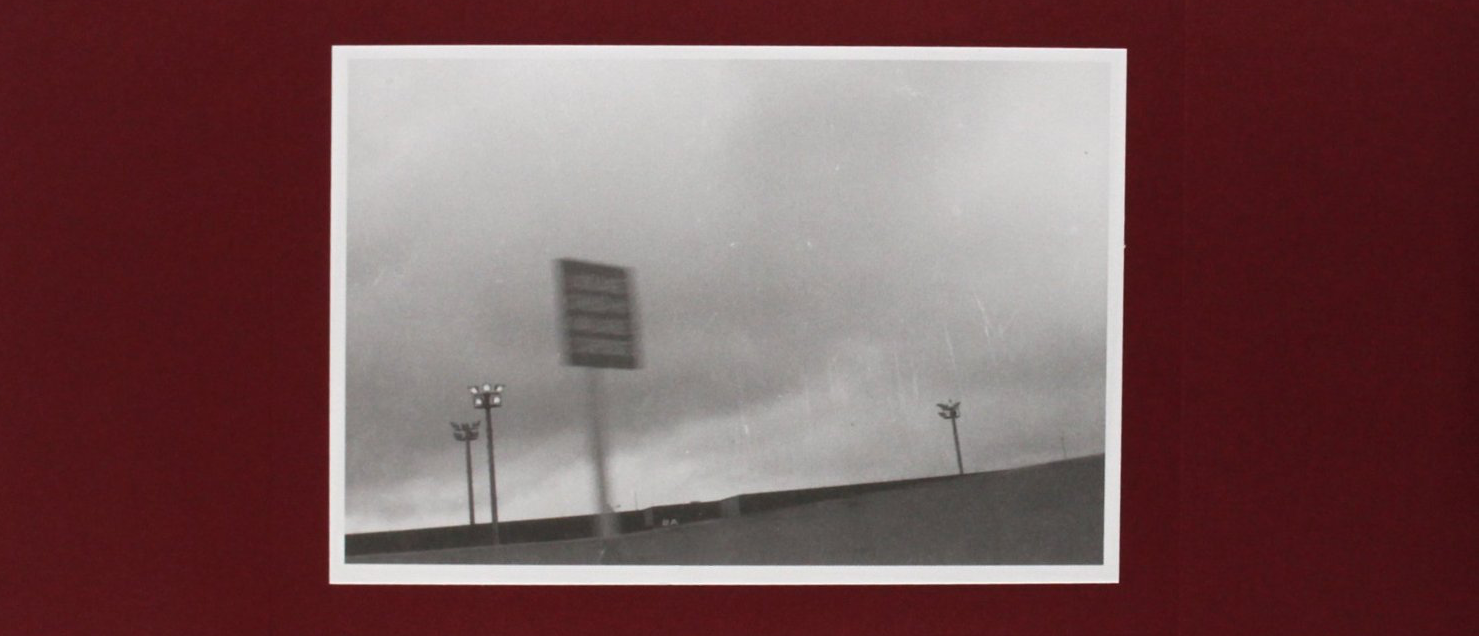 Godspeed You! Black Emperor
F♯ A♯ ∞
(Constellation / Kranky)
F♯ A♯ ∞ opener 'The Dead Flag Blues' starts with just tape-hiss, but few '90s bands made a more memorable entrance than Godspeed You! Black Emperor did on their debut. When that voice cuts through — "The car's on fire and there's no driver at the wheel…" — you're swept up into a vivid scene. Over the next hour, the band blend massive orchestration, field recordings and ghostly monologues to form a fever dream as empathic as it is apocalyptic.
The lumbering epics contained within F♯ A♯ ∞ have only grown with time, its commentary remaining uncomfortably relevant. Twenty years later it sounds almost too graceful and poetic to be prophetic of what we're dealing with, but the fury has never burned brighter. It makes sense that they reunited a few years ago, albums like this are proof how much we needed them back. MB
---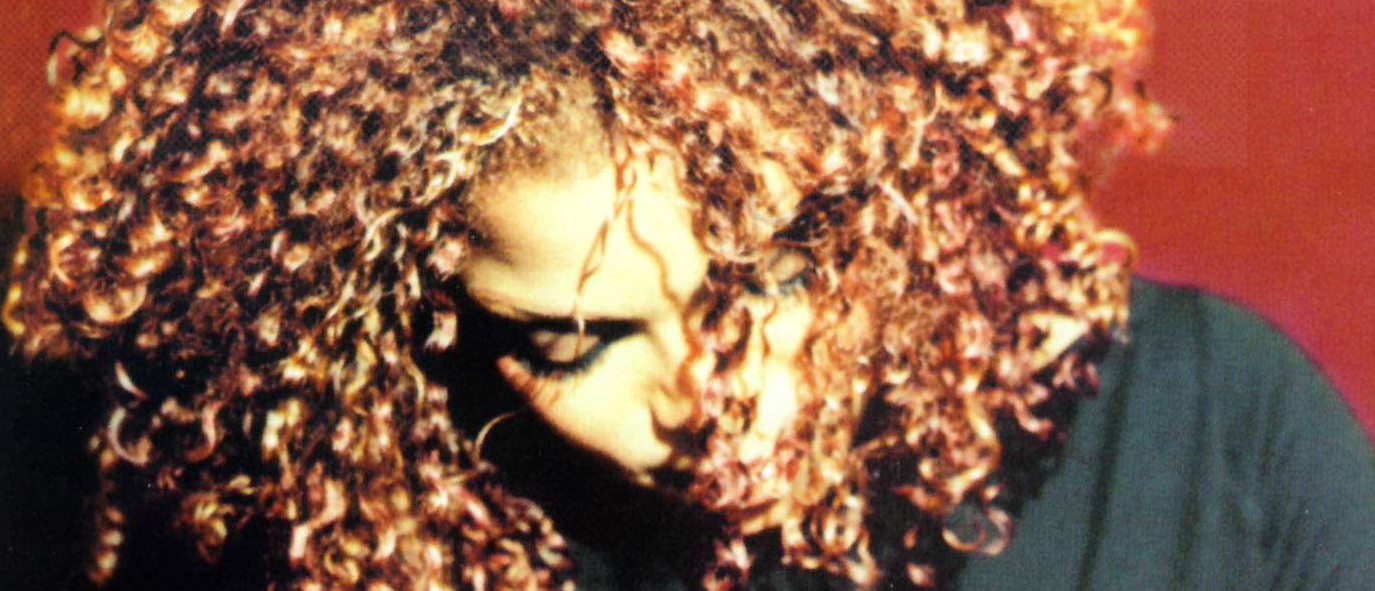 Janet Jackson
The Velvet Rope
(Virgin)
It's so easy to talk about Janet Jackson in platitudes, from the empowering themes of Control to the incredible choreography she's utilized her entire career. But The Velvet Rope is what separated Janet from being one of the most impressive pop stars of our time to one of the most adventurous and brave. She explores depression and trauma as well as a wide-ranging spectrum of sexuality, and what she composed with her frequent collaborators Jimmy Jam and Terry Lewis pushed the same kind of musical boundaries as her subject matter.
Without 'Got Deep', 'I Get Lonely' and 'Together Again' there is no FKA twigs, Kelela or D∆WN. Before artists like How To Dress Well were claiming they invented alternative R&B, Jackson was inverting the genre in ways that have only been caught up to in the last handful of years. Even the Joni Mitchell sample on lead single 'Got 'Till It's Gone' does Kanye's signature trick when Kanye was just starting to make music. For so much of what's been popular over the last five years (hello, BEYONCÉ), The Velvet Rope is Patient Zero and another tick for 1997 as one of the most influential years for music ever. CL
---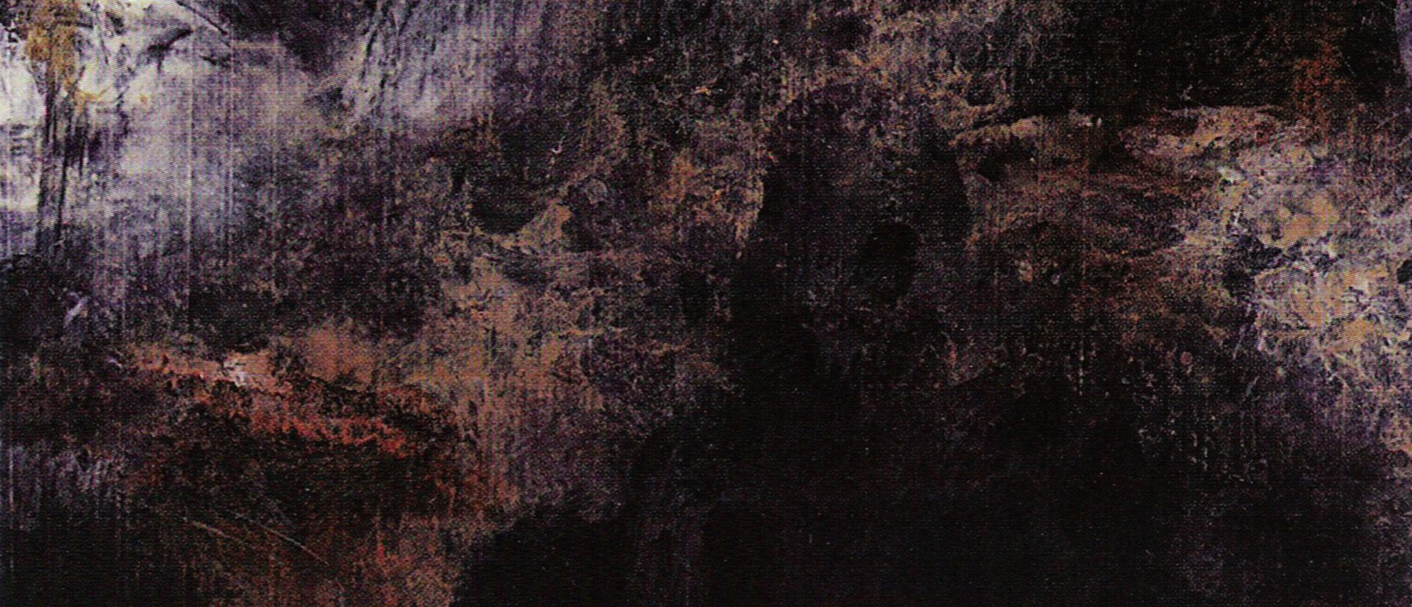 Labradford
Mi Media Naranja
(Kranky)
There are more popular, more widely acknowledged post-rock albums, but Labradford's Mi Media Naranja – the band's fourth album – is quietly one of the genre's finest full-lengths. In many ways, it's the perfect Kranky album – restrained, contemplative, cinematic and ambient. And while Godspeed You! Black Emperor took the headlines for F♯ A♯ ∞ , Labradford can be credited for easing in some of the sounds that would become absorbed into the genre as it progressed.
They were so ahead of the game that Mi Media Naranja still sounds like nothing else. It's post-rock in the mold of Bark Psychosis – less bombast, more nuance – and should be celebrated as regularly as possible. JT
---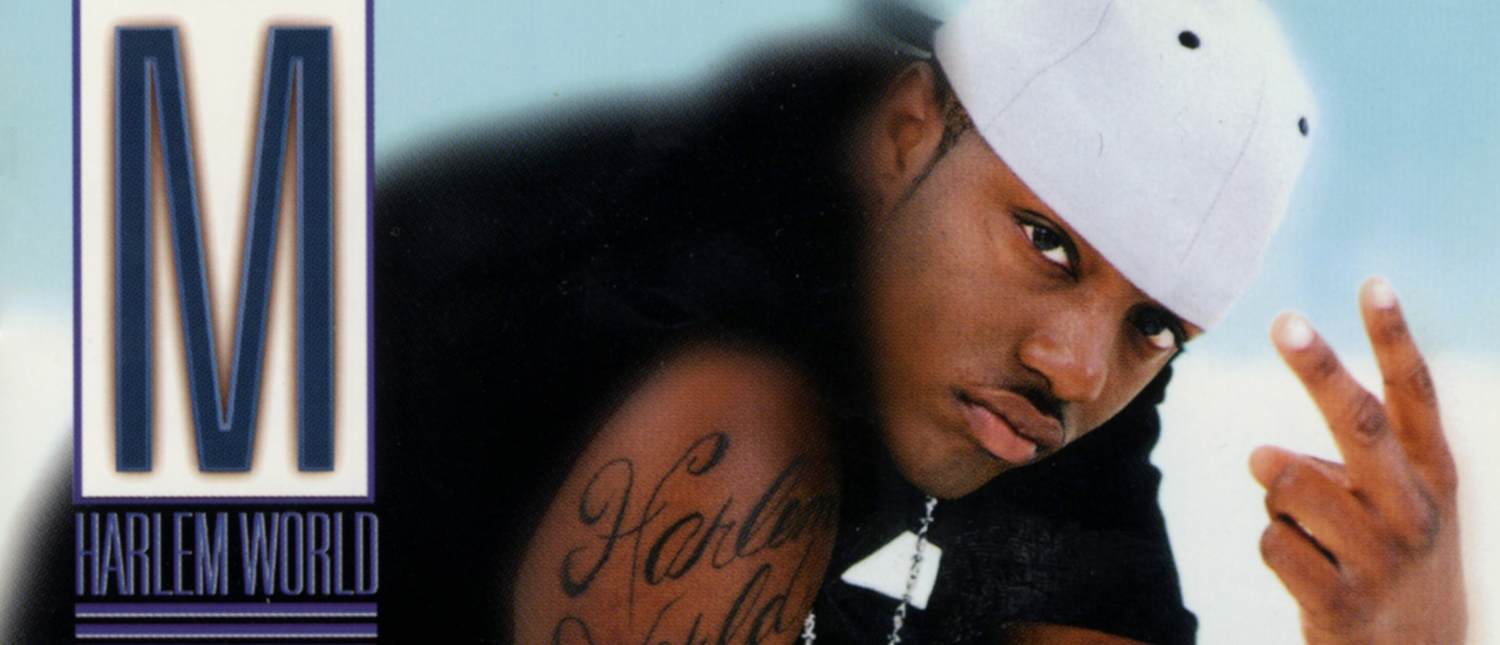 Ma$e
Harlem World
(Bad Boy)
For all of the pop excess success Ma$e garnered for Harlem World lead single 'Feel So Good', Diddy's late '90s protégé's debut is still somehow underrated. Before Jay was 'Big Pimpin" with UGK, Ma$e was showing us 'The Player Way' with 8ball & MJG. His flow caught a lot of negative attention in 1997, but its had an enduring influence on some of today's biggest rap superstars. Harlem World standout 'Lookin' At Me' has seeped its way into tracks by Pusha T ('Let Me Love You') and Kanye West ('Cold'), while Drake has cribbed from Ma$e verses on 'Mo' Money, Mo' Problems' ('Worst Behavior') and 'Can't Nobody Hold Me' ('4PM in Calabasas').
Songs like 'Lookin' At Me' still rate twenty years later, and the legendary posse cut '24 Hours to Live' – featuring The LOX, a pre-'Whoa!' Black Rob and a totally unhinged DMX at his peak – is a classic. Ma$e isn't just some guy who quit pop must to become a pastor. He's the plug and his debut album was a flag planted on top of the world. CL
---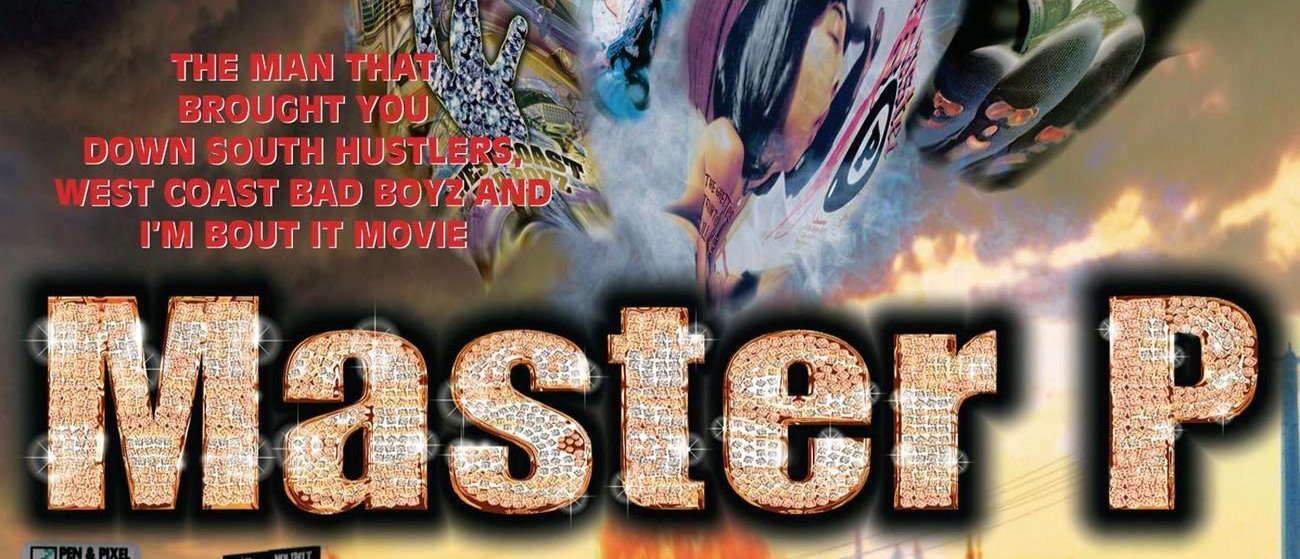 Master P
Ghetto D
(No Limit)
In 2017, Southern rap completely dominates the mainstream, but it wasn't always that way. Twenty years ago, hip-hop purists would sneer at the very mention of No Limit boss Master P. His success to them was befuddling – how could someone who ignored the kind of lyricism laid out by Nas, GZA or Ice Cube be so successful?
It's simple, really – Master P connected with the streets authentically; he represented a community and a culture that was mostly unexposed. More importantly though, he put out tracks that hit so hard they still get bumped in the club. Master P wasn't particularly original, but his hodgepodge of pinched ideas and anthemic hooks set a new benchmark for Southern rap. JT
---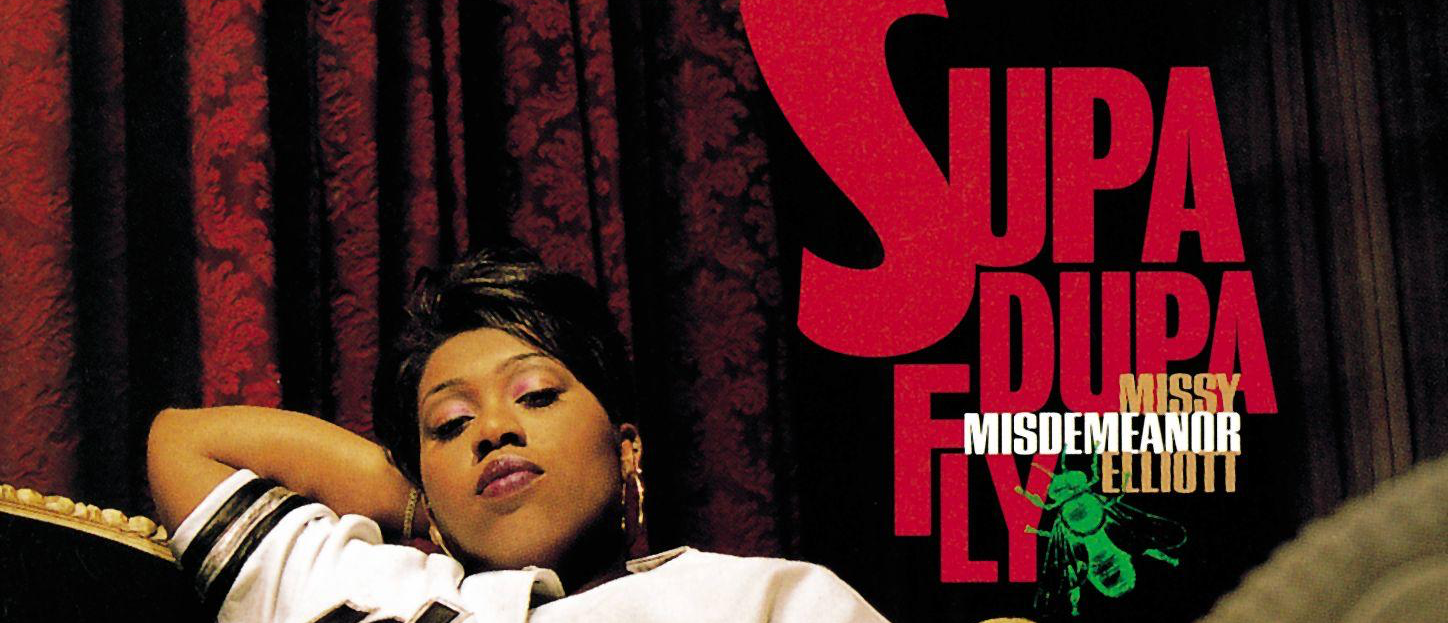 Missy Elliott
Supa Dupa Fly
(Elektra)
A member of Swing Mob, DeVante Swing's incubator of rap-R&B-pop genius (which also included Timbaland and the late Static Major), Missy took the magic that she'd been sprinkling onto tracks for artists like Jodeci, 702 and MC Lyte and turned it into one of the boldest debuts in rap on Supa Dupa Fly. Her videos are still unmatched, but Missy's music is visual even without the music videos. You know that right from the beginning when Busta Rhymes announces that a "historical event is about to unfold" on his album intro.
That historical event wasn't just the artistic achievement on Supa Dupa Fly, but her huge win for the weirdos. When Missy spoke to FACT after the release of her recent single 'I'm Better', she said "there's not a lot of people who think crazy or weird like [I do]." There may not be a lot of people who think crazy or weird like her that are making music, but when Missy won in 1997, it made it okay for a lot of other people to let their creative freak flags fly. CL
---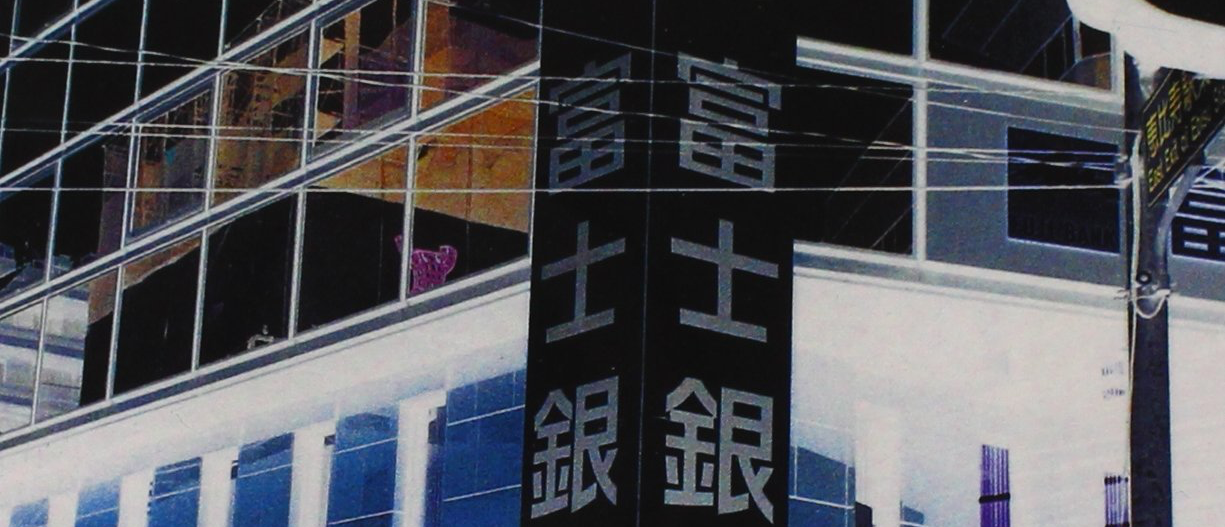 Mogwai
Young Team
(Chemikal Underground)
Young Team remains Mogwai's most perfect statement, the sound of a band experimenting with a idea when it was still completely fresh, taking the distorted melodies of Slint and drowning them in a flood of Sonic Youth guitars. The result is one of the loudest and best albums of the entire decade. CR
---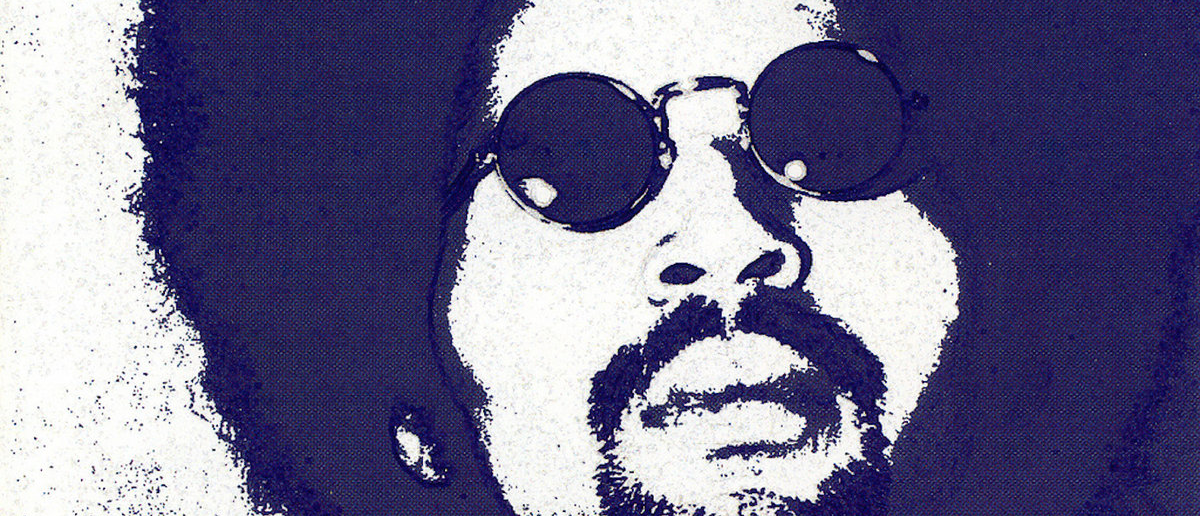 Moodymann
Silentintroduction
(Planet E)
Twenty years on, dance music fans are well aware who Kenny Dixon Jr., aka Moodymann, is. He's long been a house staple – a champion of urgent, underground dance music in the face of commercialization that threatened to derail the entire scene. And for many listeners, 1997's Silentintroduction was their, err, introduction to the Moodymann legacy.
The album was put together from a slew of 12″s on Dixon's own label, and still stands as one of his most essential documents, capturing a gripping period in house and illustrating Dixon's raw, physical production style without overstaying its welcome. JT
---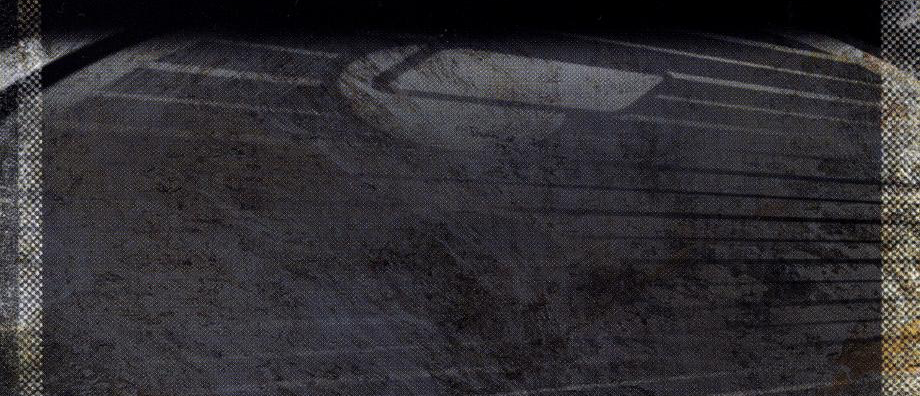 Photek
Modus Operandi
(Virgin)
In 1997, drum and bass was pretty much untouchable. Elements of hardcore had been dragged from the hedonism of the rave era through a cloud of smoke and reconsidered as a genre with links to jungle, but more ordered – and more importantly more palatable for mainstream listeners.
A far cry from the rough, playful jungle that had come before, Modus Operandi was meticulous and produced with near-surgical precision. Rupert Parkes filled the gaps between his kicks and snares with samples of rainfall and field recordings, creating an atmosphere that was dark and mysterious but not overpowering. Influential doesn't even come close – there's no Burial without Modus Operandi. JT
---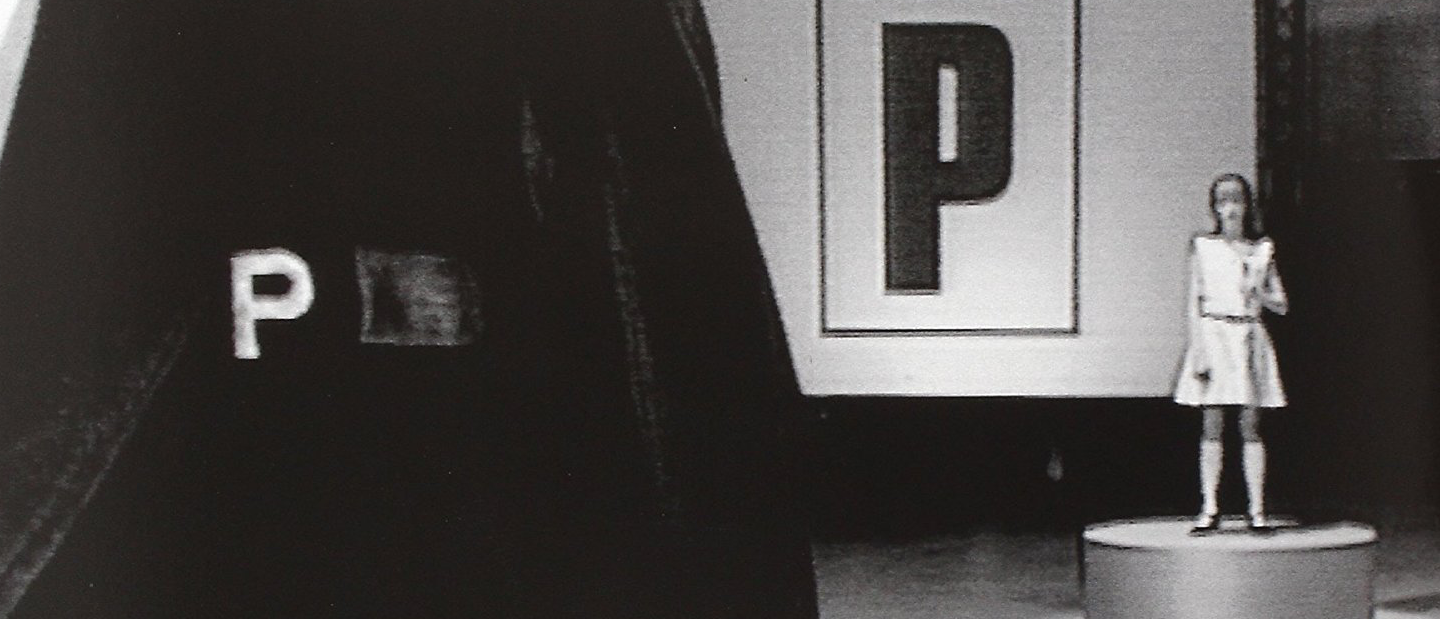 Portishead
Portishead
(Go! Beat)
The thing about Portishead is that every entry in their too-brief discography is a 10/10 classic. Their self-titled second is, in retrospect, the paranoid shadow of 1997's enforced jubilance, the era of 'Cool Britannia' and 'Things Can Only Get Better'. It's a nicotine-stained melodrama, a cinematic dream sequence where Bond theme horns and Morricone twangs meet hip-hop breaks and turntable scratches, and it remains an enigma – an album of secrets that can never quite be cracked. CR
---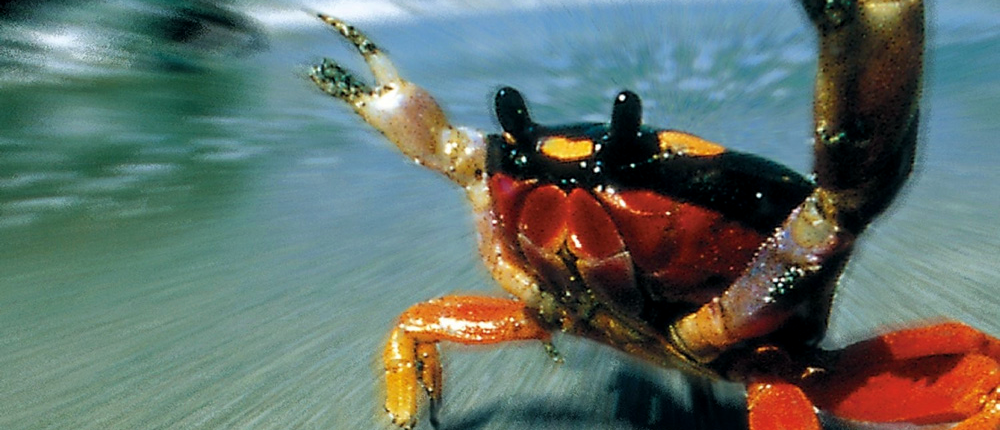 Prodigy
The Fat of the Land
(XL)
Some put Fat Of The Land in the "better singles, less consistent" category behind Music For The Jilted Generation, but you know what? Fuck that. The singles that defined Fat Of The Land also define The Prodigy.
There were jagged, unrelenting freak-outs like 'Firestarter', the first-person insanity of the 'Smack My Bitch Up' video and the atmospheric banger 'Breathe' (which was the coolest song I'd ever heard as a six-year-old). But despite the name, there was little fat in between the hits. Kool Keith, fresh off Dr. Octagonecologyst, reveled in the cacophony on 'Diesel Power' and 'Minefields' was the trippy eye of the storm. This is where The Prodigy truly left their mark. MB
---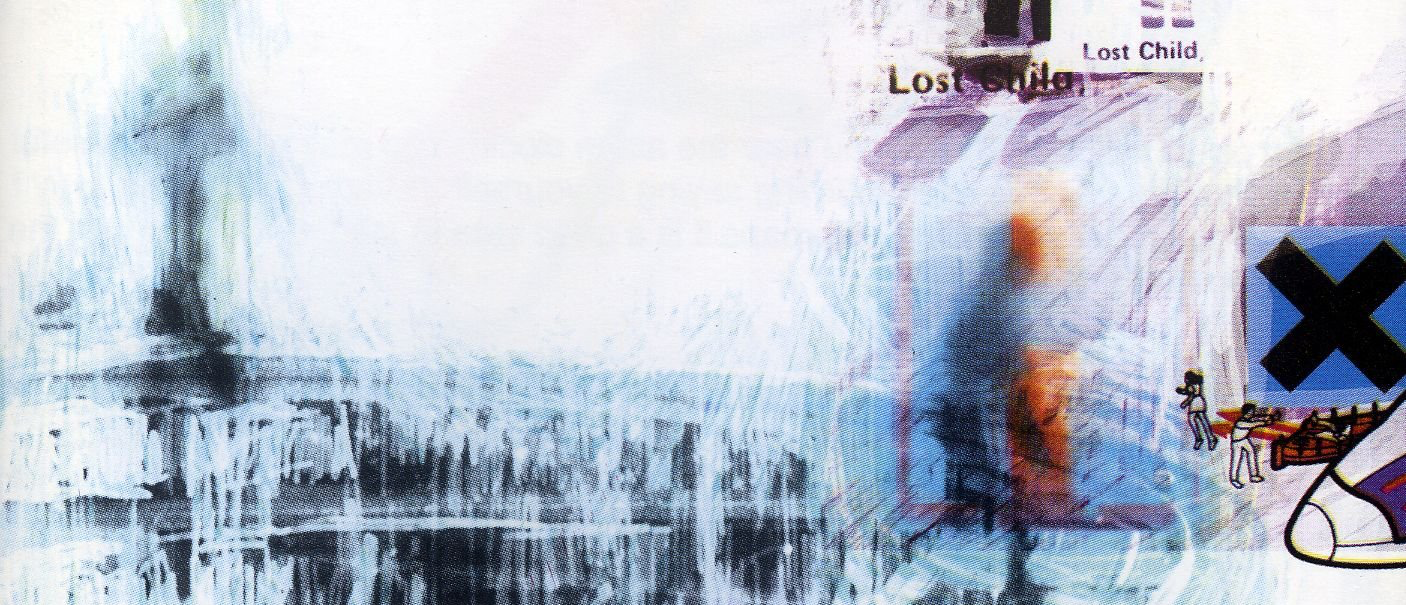 Radiohead
OK Computer
(Parlophone)
The zenith of Radiohead-as-guitar band is OK Computer, the album that took the bedroom-bound paranoia of The Bends and blew it sky-high, rendering the band's end-of-the-century anxieties in widescreen, from jack-knifed juggernauts to dead-eyed robots to plane crashes. Often imitated, never matched – even by Radiohead themselves. CR
---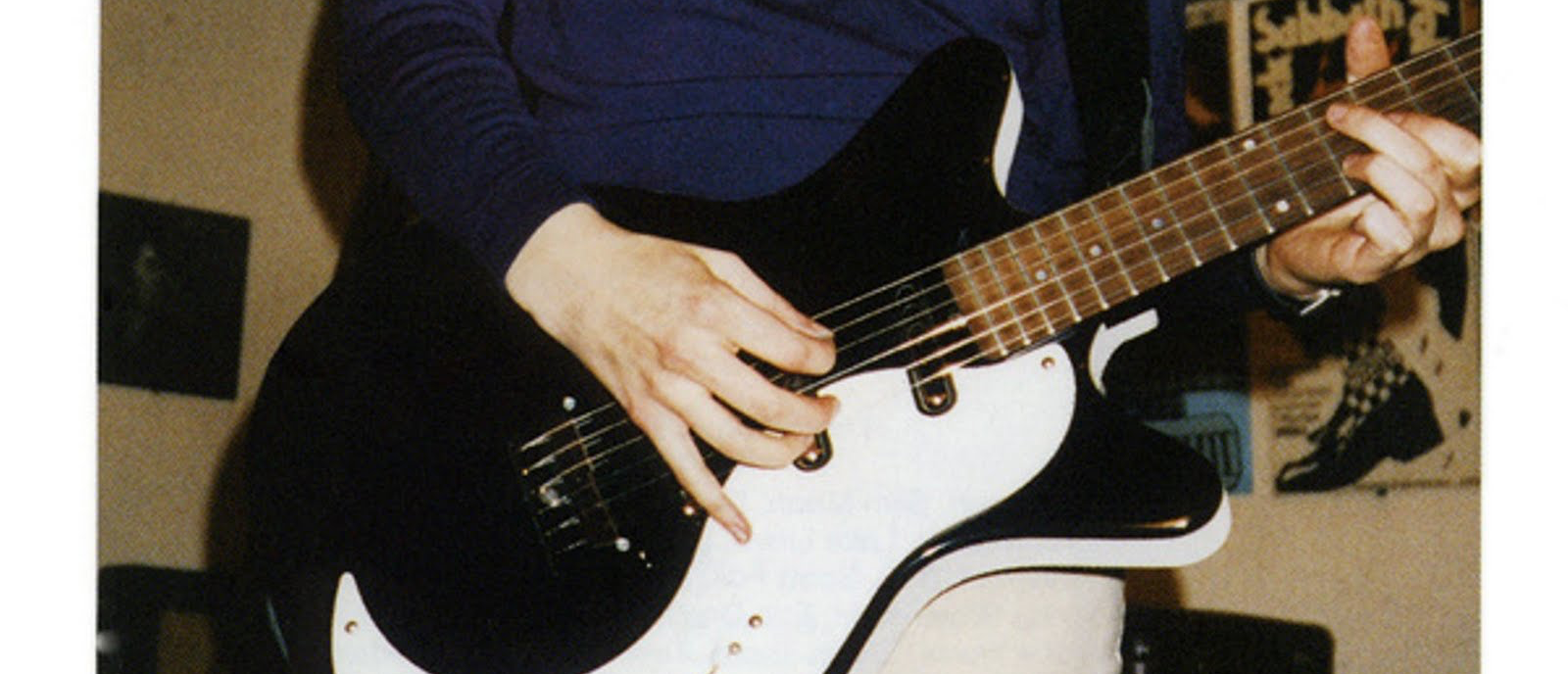 Sleater-Kinney
Dig Me Out
(Kill Rock Stars)
Dig Me Out is Sleater-Kinney in its finest form: Carrie Brownstein and Corin Tucker finding sharper voices after splitting with their respective bands, Excuse 17 and Heavens to Betsey, and finding their footing with permanent drummer, Quasi's Janet Weiss. Qualifying those three as anything other than the members of one of the most important and passionate rock bands of the modern era feels insane in 2017, but back then, the trio were proving that they couldn't be boxed in by anything.
Amid Tucker's wails on 'The Drama You've Been Craving' and classic songs like 'Words and Guitar' is one of the greatest breakup songs of all time. 'One More Hour' isn't just powerful because of the interplay of soft and strong between the chorus and verses; it's the sweet details — "that dress you wore, those pretty shoes" — that are not just heartbreak haze applicable to anyone, but Tucker singing honestly and intimately about her breakup with Brownstein, who is right there singing backup vocals. Sleater-Kinney have always put power and poetry into their music, but Dig Me Out was their first record with a true polish and one that opened them up to being one of the best bands of the last twenty years. CL
---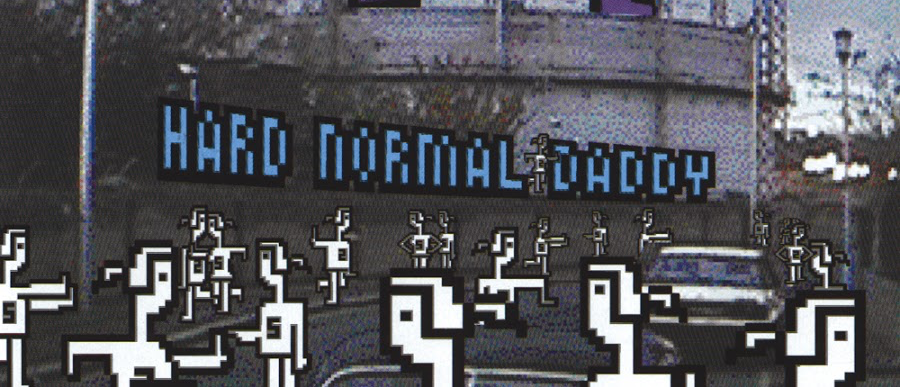 Squarepusher
Hard Normal Daddy
(Warp)
It was hard to pick just one record for Squarepusher here. In 1997 he didn't just release his first Warp album Hard Normal Daddy, he also put out Big Loada, the EP that contains arguably Tom Jenkinson's finest track, 'A Journey to Reedham (7.am mix)'.
Hard Normal Daddy just pips it though, propelling the bass virtuoso to another level with bonkers blends of acid and jungle exemplified on tracks like 'Beep Street' and 'Vic Acid'. 1997 was peak IDM and Hard Normal Daddy was peak 1997. JT
---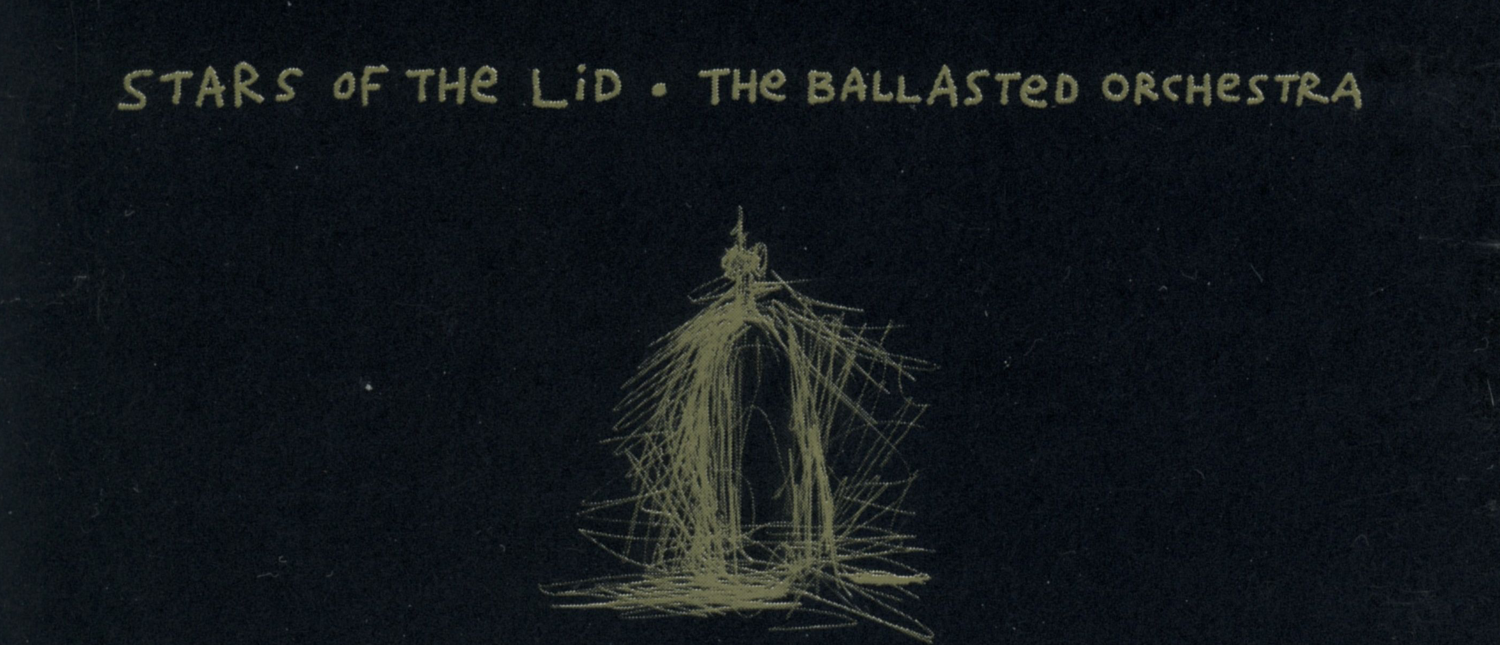 Stars of the Lid
The Ballasted Orchestra
(Kranky)
It's hard to pick a favorite from Stars of the Lid's enviable catalogue of full-lengths, but there's a good case for The Ballasted Orchestra. It finds the duo at their most peaceful, plowing through dense walls of drone and adding a narrative quality that practically begs you to listen again. The fact that the record's centerpiece is a 20-minute dedication to Twin Peaks' final episode (well, it used to be the final episode), is simply the icing on the cake. JT
---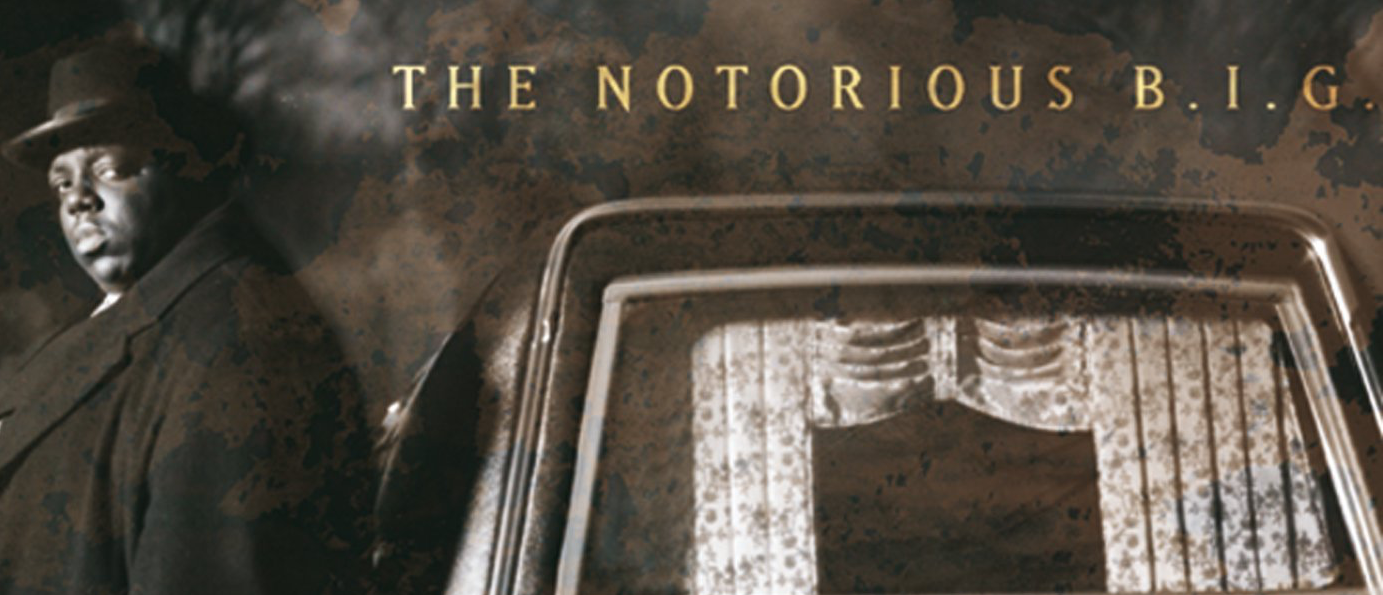 The Notorious B.I.G.
Life After Death
(Bad Boy)
Released only weeks after The Notorious B.I.G. was killed, Life After Death is the only posthumous album we acknowledge from Christopher Wallace. Disturbingly prescient title aside, it is one of the most impressive efforts double albums, particularly for someone so young in their career — Big would have only been 24 when it was released.
The record does not suffer from being overstuffed, but instead finds Biggie stretching creative chops. Can he rap as fast as Bone Thugs? Hear him keep up on disc two opener 'Notorious Thugs'. Is he unafraid of his adversaries? Check 'What's Beef?' and 'Going Back to Cali'. He is uplifting on 'Sky's the Limit', loves the ladies on 'Nasty Boy' and '#!*@ You Tonight', and can spin a yarn more detailed than anyone on 'Story To Tell'. The album's crowing jewel is 'Kick in the Door', a ferocious diss and a feat of lyrical dexterity. Life After Death was a prism for how rap can be so many different things and Biggie was an impressive vessel who could do it all. CL
---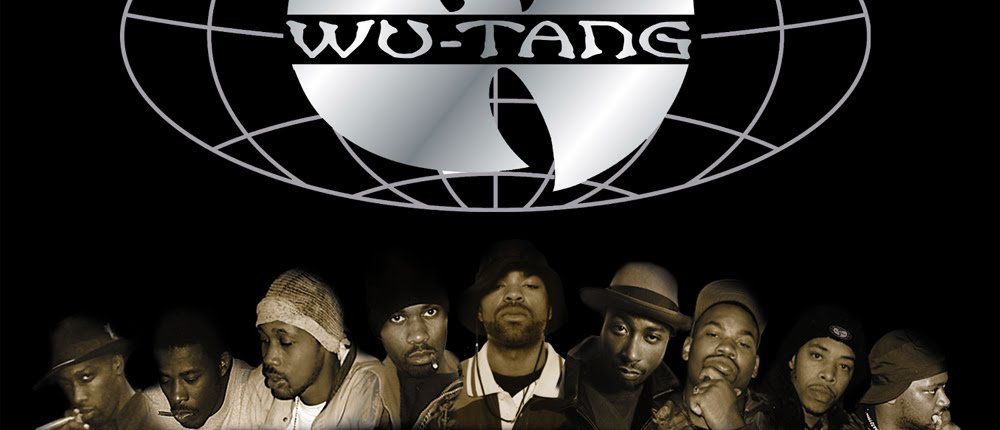 Wu-Tang Clan
Wu-Tang Forever
(Loud)
It's not easy pulling off a hip-hop double album that keeps you entertained at every step, but Wu-Tang took the risk and passed with flying colors. "Reunited, double LP, we're all excited / struck a match to the underground / industry ignited from metaphorical parables to fertilize the earth", proclaims GZA on 'Reunited'.
For the follow-up to their 1993 blockbuster Enter The Wu-Tang: 36 Chambers, the East Coast heroes could have gone down the commercial route and made a hook-rich, radio-friendly record, but opted instead for an even rawer, stripped-back – and decidedly radio-unfriendly – take than their trailblazing debut. Grittier samples and a lead single, 'Triumph,' clocking in at six minutes – and featuring nine rappers – ensured that journey, while the LP also gave a platform to "Unofficial Tenth Member" Cappadonna, who is featured on five tracks, as well as U-God and Masta Killah. And all this as West Coast rap fans were fawning over synthesizer funk. ACW
---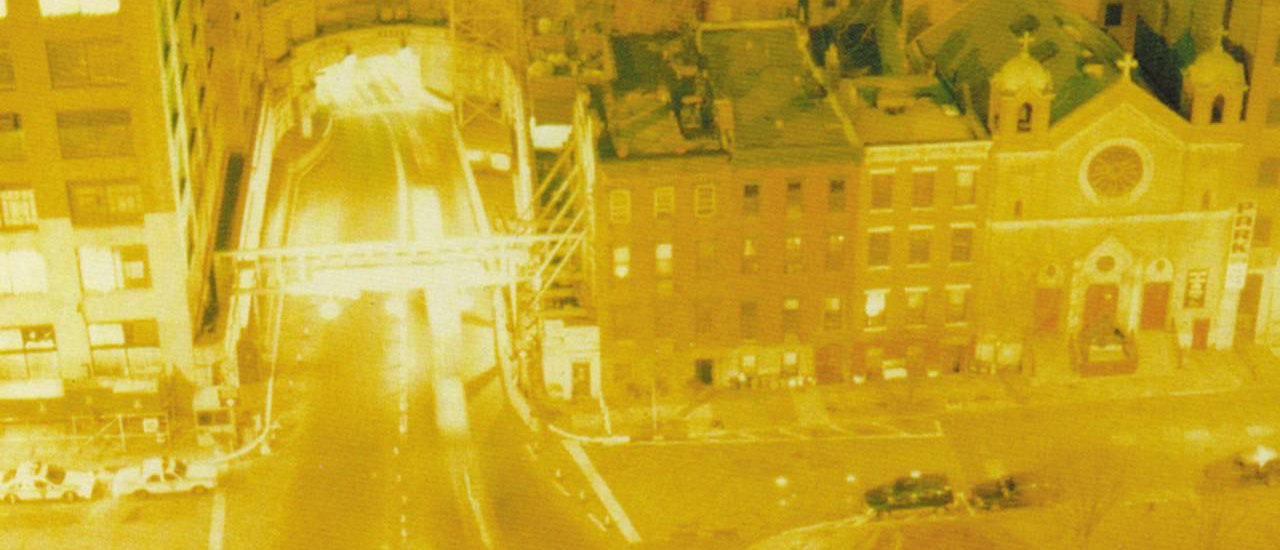 Yo La Tengo
I Can Hear The Heart Beating As One
(Matador)
New Jersey's answer to the Velvet Underground were already seven albums deep when they released I Can Hear The Heart Beating As One but still had fans and critics falling at their feet. Yo La Tengo had proved their staying power and for their eighth LP plucked from much the same palette of perfectly-formed '60s-style pop, widescreen noise workouts and effect-laden indie-rock that had defined their earlier efforts.
However, this album contained a secret weapon – the jewel-in-the-crown that was 'Stockholm Syndrome', while also sending up one of the most blissful slide guitar tracks ever made via the crickets-sampling 'Green Arrow'. A 16-track heart-and-soul LP that never skips a beat, with a title that perfectly encapsulates the indie luminaries' makeup. ACW