The follow-up to Relationship of Command is finally here.
After sounding the clarion call for their return with explosive first single 'Governed By Contagions', beloved post-hardcore titans At The Drive-In have announced their first album in 17 years.
Out May 5 on Rise Records, in • ter a • li • a has been produced by guitarist Omar Rodriguez-Lopez and Sigur Rós collaborator Rich Costey at Hollywood's Sound Factory. It's the long-awaited follow-up to the band's third studio album, the landmark 2000 LP Relationship of Command.
Listen to the LP's second track, 'Incurably Innocent', which vocalist Cedric Bixler-Zavala describes as "a song about sexual abuse and being able to finally speak out," and see the artwork and tracklist below.
At The Drive-In will head out on a North American tour in March, before hitting the UK and Europe for a series of festival appearances, including performances at Reading and Leeds.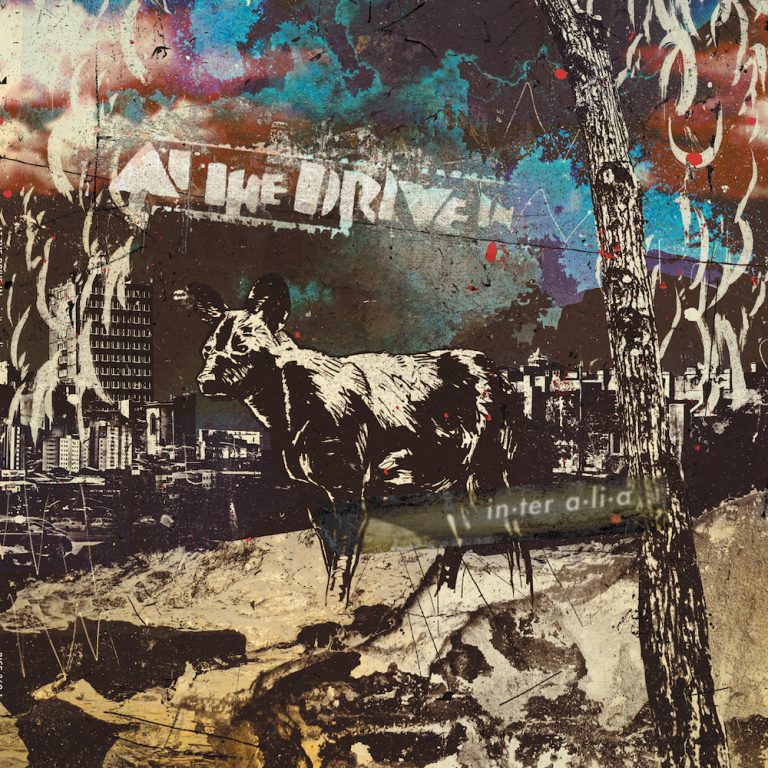 Full tracklist:
01. 'No Wolf Like The Present'
02. 'Continuum'
03. 'Tilting At The Univendor'
04. 'Governed By Contagions'
05. 'Pendulum In A Peasant Dress'
06. 'Incurably Innocent'
07. 'Call Broken Arrow'
08. 'Holtzclaw'
09. 'Torrentially Cutshaw'
10. 'Ghost-tape No.9'
11. 'Hostage Stamps'

Read next: 25 albums to look forward to in 2017