Featuring the show's many memorable songs.
The animated sitcom Bob's Burgers has a well-earned reputation for its music, which ranges from improvised a capella ditties to full musical numbers that have been covered by popular artists. This spring, Sub Pop will collect all of them in the massive 112-track Bob's Burgers Music Album.
The 3xLP release features new expanded versions of the show's 107 original songs (one for each episode of the six seasons) as well as the five "Bob's Buskers" cover versions performed by artists including St. Vincent, The National, Lapsley, and Stephin Merritt of The Magnetic Fields.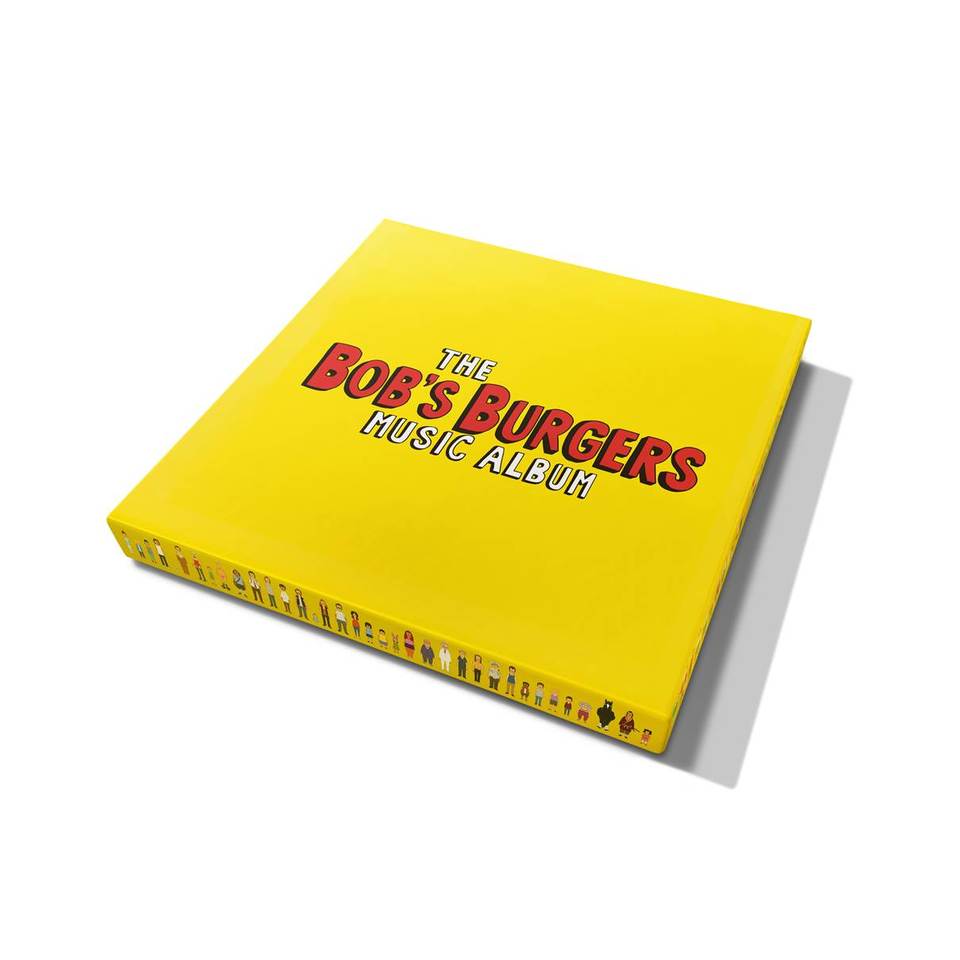 The album also features the show's many guest and recurring cast members including Aziz Ansari, Cyndi Lauper, Carly Simon, Zach Galifianakis, Sarah Silverman, Kevin Kline, Paul Rudd and Bill Hader.
The Bob's Burgers Music Album is out May 12 via Sub Pop on CD, vinyl and digital platforms. Revisit some of the show's songs below.