Each week, FACT trawls through the untamed world of free mixes, radio specials and live blends so you don't have to.
This week, there's a vintage rap tribute to one of hip-hop's most sampled drummers, Clyde Stubblefield, while Future Times boss Max D goes off-piste for a nerdtastic funhouse of the temperate jazz variety.
FACT favorite Baba Stiltz digs deep into the weirder corners of deep house for a starry Saturday night blend, Raime appear as part of Mumdance's takeover on Sian Anderson's BBC 1xtra show and old school meets the new as DJ Argue and Slimzee go B2B in the Radar Radio studio.
Edan
Sound Of The Funky Drummer
Maryland hip-hop producer Edan made this tribute mix to James Brown's 'Funky Drummer' back in 2004 but unearthed it this week following the death of Clyde Stubblefield aged 73. Featuring a platter of late '80s-early '90s hip-hop classics and rarities "that all utilize the J.B. // Stubblefield spark/source in one form or another," the mix blends everything from Public Enemy and Eric. B & Rakim to Lord Finesse. "All Hail The Godfather Of Soul and R.I.P. Clyde Stubblefield… Much love… Rest well…"
---
DJ Argue B2B Slimzee
Radar Radio
To even the casual grime fan, Rinse FM co-founder Slimzee needs little introduction. The veteran DJ has gone B2B with one of the scene's newer stars, Radar Radio resident DJ Argue, for an explosive meeting of old versus new. The pair deliver a banger-packed mix, with Slimzee also folding in guest spots from some equally poker-hot MCs like south London's Jon E Clayface.
---
Max D
Trax 203
Future Times boss and committed digger Max D goes "all over the place – for your mental state" in this Yes Mix, the kind of session that has the record nerds sweating and reaching for Discogs. Expect bubblebath house, soothing jazz organs, Brazilian obscurities and an altogether temperate vibe.
---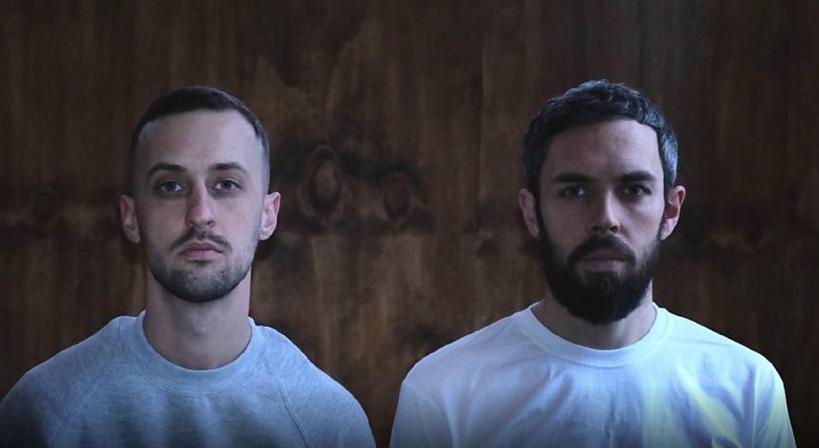 Raime
1Xtra mix
Appearing as part of Mumdance's takeover on Sian Anderson's BBC 1xtra show, Raime prove once again that their record collection is one of the best in the business. Starting with Plastician's 2003 grime banger 'Venom', the Blackest Ever Black duo run through Black Ops's remix of 'Cry Me A River', Jon E Cash, Wiley and the underrated classic that is Southside Allstars' 'Southside Riddim'. It's only 25 minutes long, but we'll take Raime's quickfire selections over a dull, drawn out mix any day.
---
Baba Stiltz
This Is It
Since his first appearance on inimitable Swedish imprint Studio Barnhus in 2013, Baba Stiltz has become a label mainstay, with his 2014 debut full-length Total showcasing his genre-mashing style to full effect. Recorded at the Studio Barnus studio last month, this new mix aims for the deep house and weird disco cosmos with a starry selection of cuts from the likes of Berlin-based producer Christopher Rau, Italy's Markomas and Munich's Jichael Mackson.