The experimental device turns motion into one of five presets.
Sony has shown off an experimental prototype of a wristband that can be used to turn physical movement into sound.
As The Verge reports, the wristband is part of the company's Motion Sonic project, and has sensors and microphones built in to capture rotation, acceleration, and the angle of arm and leg movements.
This data is then translated into one of five different presets: motion sonic (which amplifies the wind noise created by your movements), robot, clapping, a motion-activated filter and arm jockey, which controls beats via arm movement.
Sony has shown the wristband in lots of situations, from simple air guitar to more complex choreographed performances involving a full dance troupe. However, the wristband doesn't feature any speakers itself, instead relying on a connected device such as a smartphone to play music via external speakers.
Currently the Motion Sonic wristband is just a prototype with no price or release date, but it's being shown off at SXSW in Austin.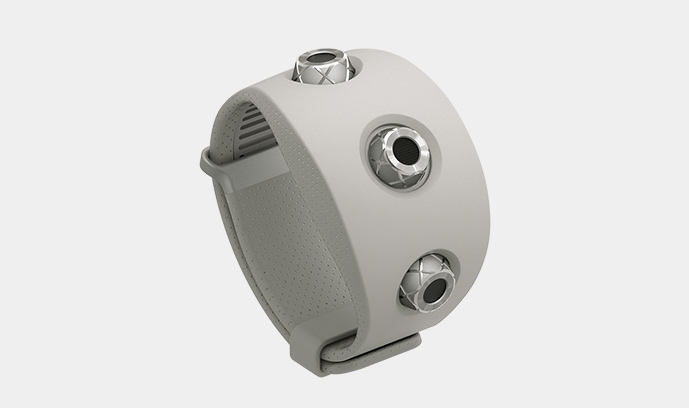 Read next: Is VR technology about to revolutionize the way we experience music?