Spitfire Audio's new synth is a "polyconvolution" instrument.
Spitfire Audio has announced its first software plug-in synth, a sample-based instrument called BT Phobos for making "epic, cinematic electronic and hybrid compositions."
The synth has been developed with producer and soundtrack composer BT, known for both his solo trance hits, collaborations with Tiësto and scores for movies including Go, The Fast and the Furious and Monster.
UK-based Spitfire Audio is primarily known for its high-end sample packs, and BT Phobos is a "polyconvolution" synth that makes use of a giant 20GB sample library to create the kind of sounds you'd expect to hear on Hollywood movie scores.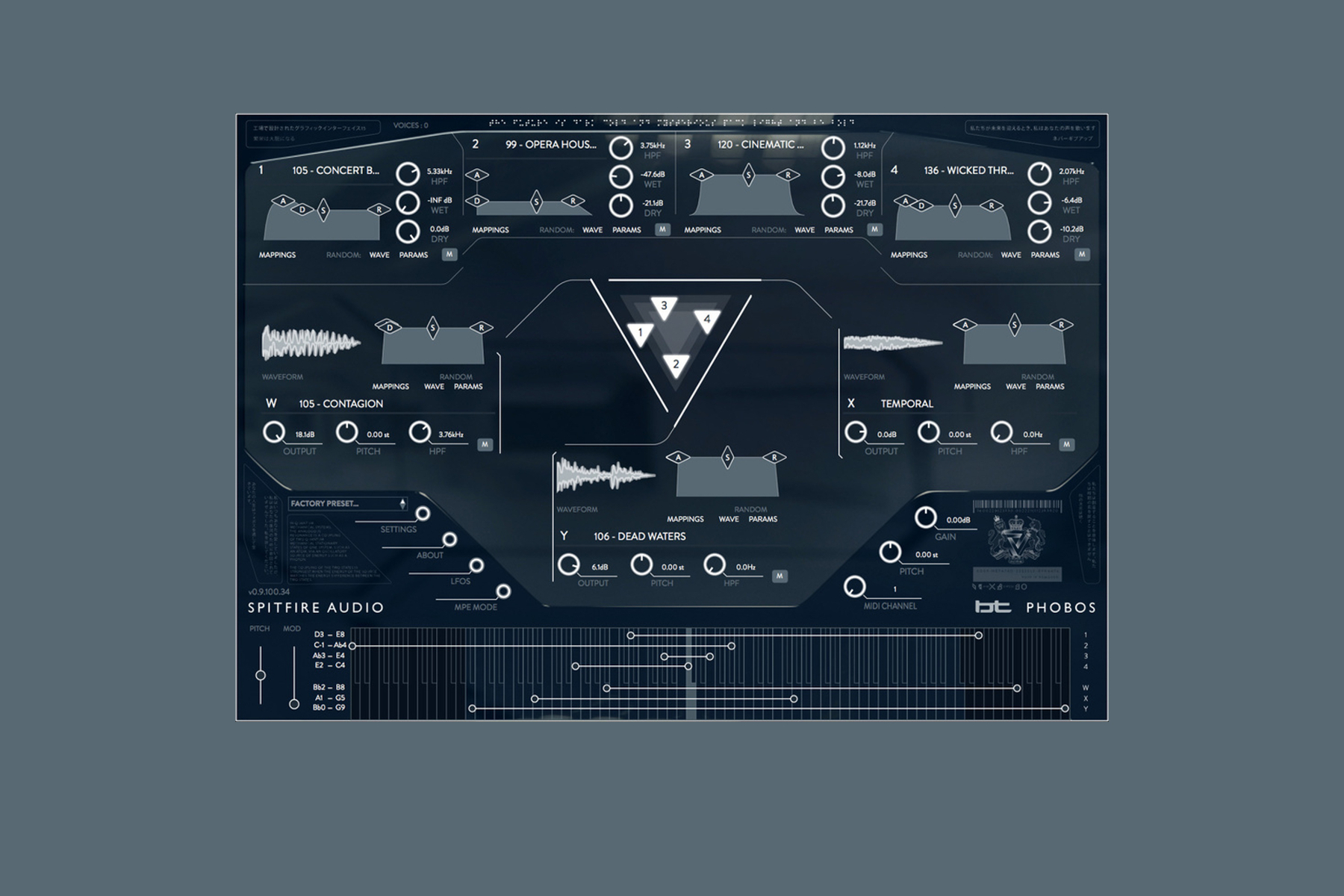 According to Spitfire Audio, polyconvolution is BT's idea, and came to him while working as a sound designer. Instead of using convolution for reverb (modelling it on real word spaces), it makes its reverb impulses tonal. This reportedly allows BT Phobos to create ambience and textures that are "liquid and percolating" as well as driving and aggressive.
BT Phobos is the second interesting product from Spitfire Audio this year. In February, it launched a pack of samples recorded by the London Contemporary Orchestra, recent collaborators with Radiohead and Frank Ocean.
BT Phobos is released on April 6 for an introductory price of $229/£209. Find out how it works in the walkthrough video below and buy it from the Spitfire Audio store.
Read next: 21 great free sample packs for producers on a budget