BYOLSD.
Experimentalists James Ferraro, Ducktails and Spencer Clark will hit Europe like three tabs of acid this spring as they embark on a new tour.
Clark will perform as Typhonian Highlife, the moniker used for three-hour epic H. R. Giger's Studiolo (one of our favorite albums of 2014) and last year's The World Of Shells, but it's worth noting he has inactive projects with both tour mates.
Is this going to be the surprise Skaters or Egyptian Sports Network reunion you've all been waiting for? Probably not, but it's hard to complain when each are making such good solo work.
Ferraro turned to the orchestra on last year's Human Story 3 and recently premiered a ballet. Ducktails's Matt Mondanile, meanwhile, is working on his follow-up to 2015's St. Catherine, which featured contributions from Ferraro on single 'Headbanging In The Mirror'.
Revisit that song and find the tour dates below.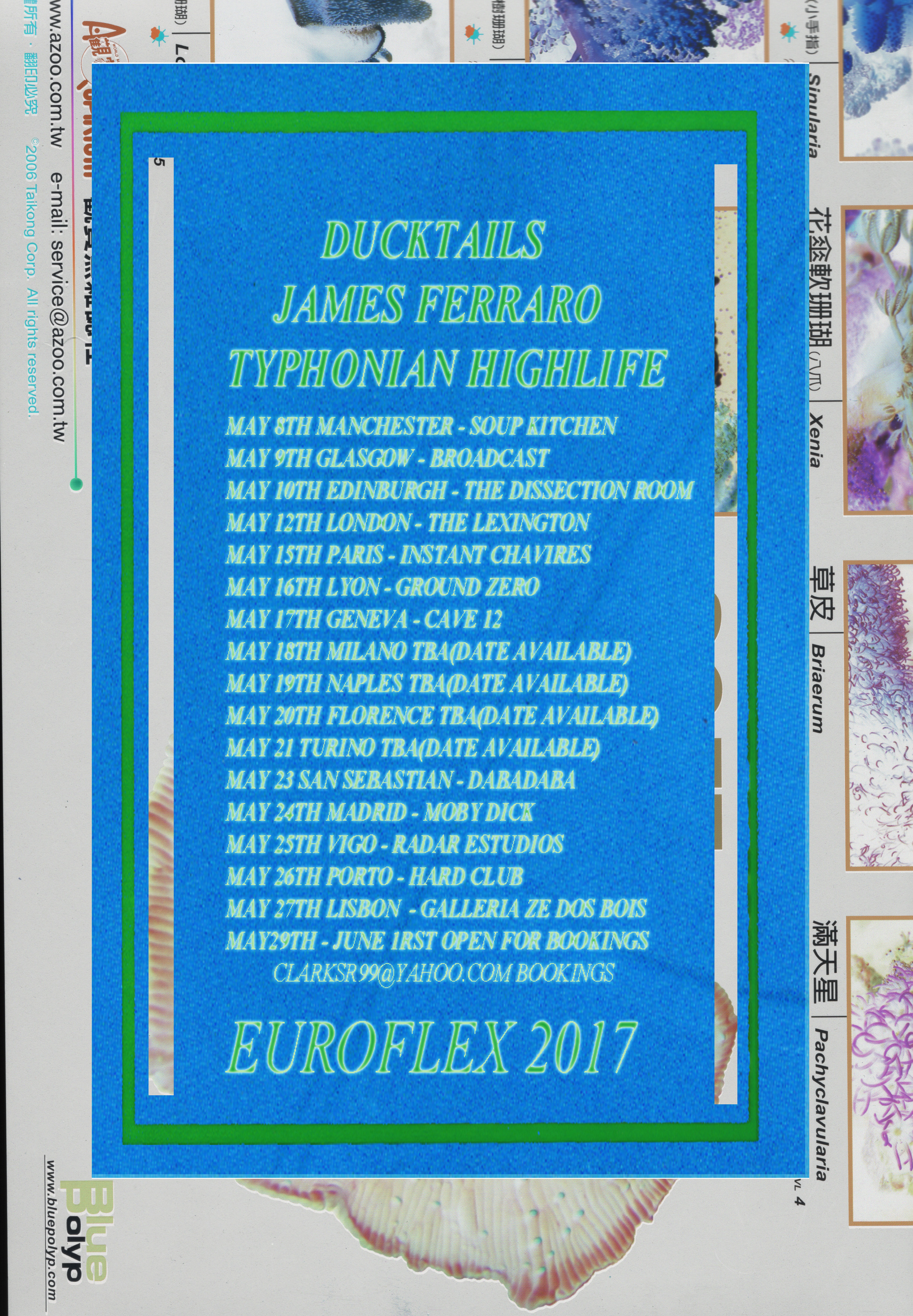 Read next: Psych explorer Spencer Clark searched caves and mountains to find the album from his dreams