They're "Wild Sigurberry" flavored.
Post-rock icons Sigur Rós have teamed with cannabis brand Lord Jones to release their very own THC edibles, Pitchfork reports.
The limited edition "Wild Sigurberry" THC gumdrops are inspired by "flavors of foraged Icelandic berries" including strawberry, blackberry and blueberry and come in boxes of nine at five levels of potency.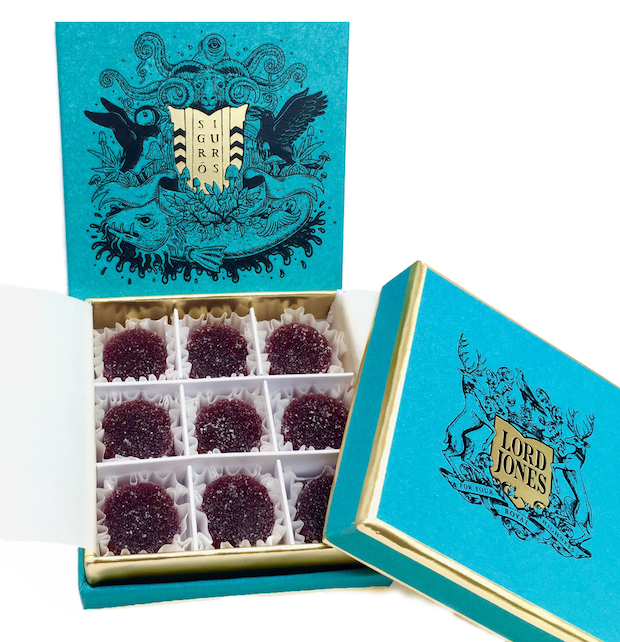 "For us, it really is a dream come true to collaborate with Sigur Rós. Their music has been more than an inspiration to us over the years," said Lord Jones founder Robert Rosenheck.
The edibles will be available in select California dispensaries and can be ordered online. The band have also announced a release event on April 18 which includes a sound-bath event hosted by the band at Neuehouse in Hollywood. Attendees will be able to sample the gumdrops before "multimedia collaborations" from the band involving "sound, film and VR."
Take a look at more pictures below.