April 14th is an unofficial day of celebration for Aphex Twin worshippers, thanks to 2001 album Drukqs. That record spawned an unlikely crossover triumph for the Warp master – 'Avril 14th', a dreamy piece of piano fantasia that felt removed from his trademark electronic pandemonium and has since become a pop culture staple, seeping into a world of mainstream film and TV to which AFX was never expected to belong. Al Horner delves into the story of a track that took on a life of its own.
Here's a twisted bit of irony for you. Arguably the most important electronic artist of our time is, statistically at least, best known for two minutes and five seconds of music seemingly devoid of electronics. 'Avril 14th', with its 38 million Spotify streams to date (32 million more than 'Windowlicker'), is just one man and his Yamaha Disklavier: a butterfly-fragile float of Erik Satie-inspired piano calm that emerged in 2002 on Aphex Twin's divisive Drukqs, nestled quietly between two slabs of more familiar frantic IDM.
The track has since blossomed into something bigger, needling its way into the public imagination via high profile film and TV spots: Sofia Coppolla's Marie Antoinette, Chris Morris' Four Lions, Spike Jonze's Her to name a few. And that's before we get to Kanye West sampling the song on My Dark Beautiful Twisted Fantasy's 'Blame Game'. In 2017, after more skittering rhythms and synaesthesic synth sounds on 2014 comeback album Syro, the defining public image of Richard D. James is still one of the hyena-grinned architect of digital chaos. The sweet, simple 'Avril 14th' continues to quietly transcend that image, spilling out into the mainstream in a way that was pretty much unimaginable in the Warp man's 1990s peak. Yeah, he's a festival headliner and something approaching a household name nowadays, but Aphex's obtuse fringe music still feels like it was never meant to ring out on SNL, never meant to accompany Chris Rock skits, never meant to score celebrated movie stars in lavish period dramas.
"By this point, there was less A&R-ing Aphex. All we knew was to expect the unexpected"
'Avril 14th' accomplished all of that and more. If that song and other stripped melodic moments on Drukqs (shouts to 'Kesson Dalek' and sorrowful music box lament 'Hy A Scullyas Lyf Dahagrow') came as a surprise to some fans, they didn't to his label. "It was like a lightning bolt had come crashing through both my work life and my record collection," says then Warp marketing co-ordinator Phil Canning. "We knew the album was special and of course 'Avril 14th' made us sit up. But his previous albums had their tender moments, so we knew his tower of melodies, if you like, wasn't just restricted to the banging stuff." By the time James delivered Drukqs, "there was less A&R-ing Aphex," recalls Canning. "He was sort of left to his own devices. So all we knew was to expect the unexpected."
Driving his move into piano composition was, depending on what interview you read, either the purchase of a new piano (the same one as "that bloke from Take That"), a "low boredom threshold" or the result of going deaf from too many loud live shows ("I can't listen to any music at all. I'm totally gutted, have learnt how to lip read and I can still mix records by smelling the grooves," he teased on Drukqs' release). He had loved playing piano "since I was little. The one I used to have as a child got woodworm and my mum had to sell it because the worms were eating all the wood in the house and I was really upset," he told one interviewer.
The album's combination of romantic classical interludes punctuating brutal blasts of scorched jungle and acid house was a little too unexpected for most critics. Rolling Stone called it "indecipherable" and "gratuitously weird." Billboard more diplomatically deemed it "an ambitious but ultimately failed experiment." Q meanwhile scratched its head in puzzled despair, asking: "what is it for?" as Pitchfork damned its piano experiments as "languid noodling", writing the whole thing off as "crude." Rumors flared that James was trying to get to the end of his contract with Warp to release more on Rephlex (James admitted as much, putting the blame on Rephlex collaborator Squarepusher: "[He's] got a real problem being on a label where there's other artists he hates. He hates everything on Warp. He doesn't like Autechre.")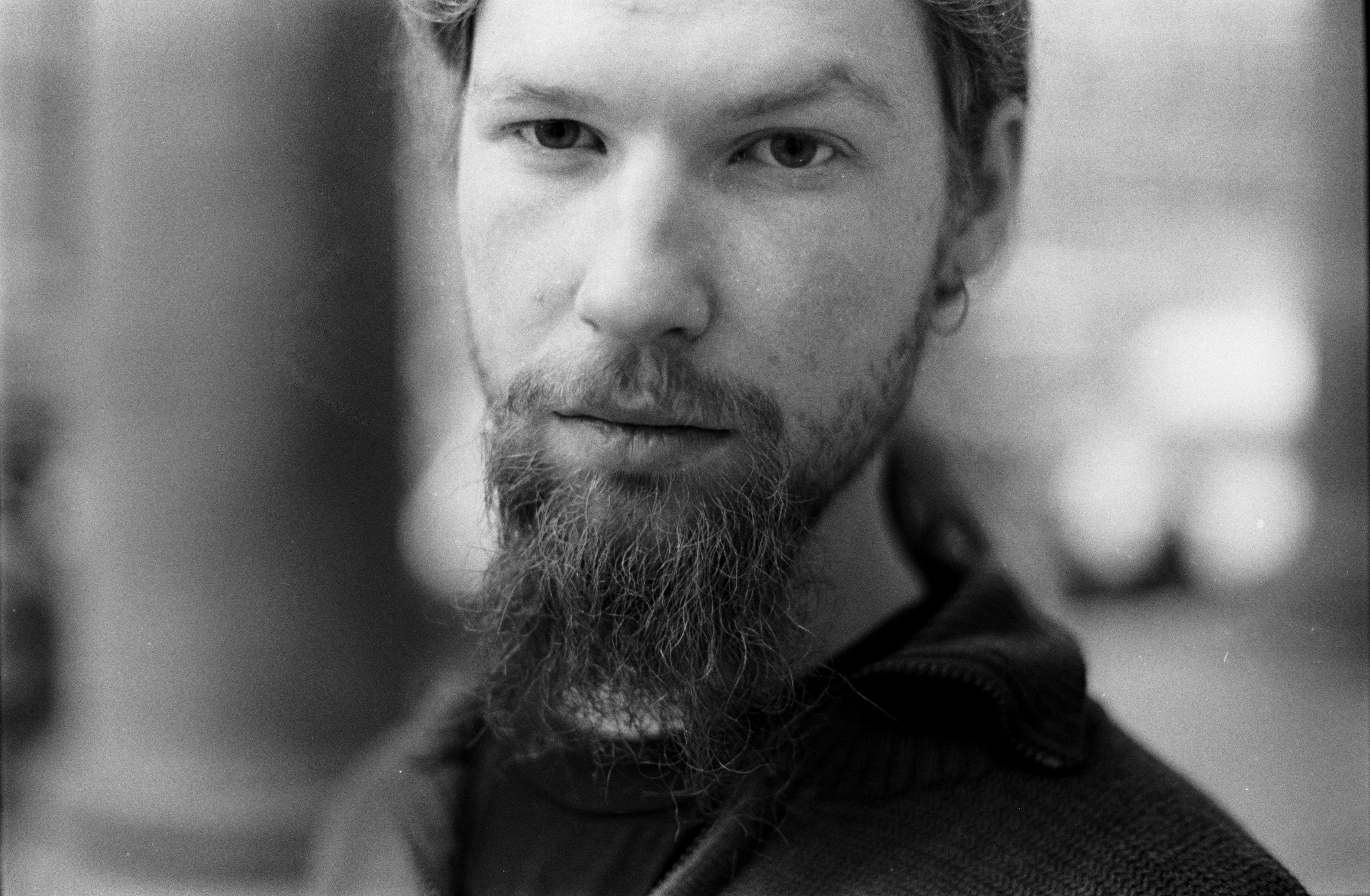 "It felt like a perfect embodiment of the line James constantly treads between the mechanical and the human"
That didn't stop fans obsessing over its biggest track, 'Avril 14th',  and understandably so. In a lot of ways, despite not being representative of James' main, more kinetic output over the years, it felt like a perfect embodiment of Aphex and the line he constantly treads between the mechanical and the human. 'Avril 14th' was recorded on a Yamaha Disklavier: a standard Yamaha acoustic piano rigged to accept MIDI data, meaning you can write on computer and have an acoustic piano perform it. As Scott Wilson writes in his guide to Aphex Twin gear, "the result is something that sounds human but not quite" – a tussle that's long been at the heart of James' music, where melody and technology-fuelled cacophony constantly interweave.
By 2010, that weave had wound its way to the ears of Kanye West. Not that Kanye would admit that at first, according to James. "He tried to fucking rip me off and claim that he'd written it, and they tried to get away with not paying," claimed the producer, after 'Blame Game' repurposed the closing section of the song for Ye's My Beautiful Dark Twisted Fantasy. James insists he was "really helpful" after learning of Kanye's interest, offering to send a polished, re-recorded version of the part he was attempting to sample. "They just replied with, 'It's not yours, it's ours, and we're not even asking you any more,'" James alleged, though the situation seemed to end amicably: Aphex Twin is credited in the album liner notes, suggesting the rapper's strong-arm approach didn't last long.
That same year, syncs continued to roll in, including maybe the the most fitting use of 'Avril 14th' on screen of them all: Chris Morris' 2010 terrorist farce Four Lions. "Richard was pretty into it straight away, as I recall," says Canning, who worked on the movie as music supervisor (he now works full-time in music supervision for film). James was reported to have composed music for Morris' spoof news programme Brass Eye years earlier, and the pair shared a connection to Warp, so the producer didn't take much convincing to lend the track to a climatic scene that, like 'Avril 14th' itself, balanced many emotions: melancholy, optimism, simplicity and something more profound. "Richard knew about Chris and his excellent work of course, and so agreed with more intrigue than questions," remembers Canning. "There was a minor re-edit needed, and Chris was absolutely knocked out when Richard re-recorded it especially for us. There was definitely some mutual appreciation as you could imagine."
"I feel the track compliments the bittersweet feeling the viewer feels after laughing so hard but seeing the surreal tragedy of it all," Canning continues. "As with most of Chris's work, the film is hilarious satire, but at the same time confusingly, completely believable in this bizarre age we live in. And as such, it's terrifying. Thank God Aphex is there to make us all feel better at the end." 'Avril 14th' has been making everything feel better for 16 years now, and will continue for many years to come: no twisted irony involved.
Al Horner is on Twitter
Read next: The 50 best Aphex Twin tracks