A visualizer for your studio.
Critter & Guitari has released ETC, a new video synth that will create live visuals from any audio.
ETC is the latest unique synthesizer from Brooklyn's Critter & Guitari, which is known for crafting tiny, handmade instruments like the Organelle and Pocket Piano.
Critter & Guitari's latest device doesn't make sound, but instead generates visuals from anything that comes in via its built-in mono input. The result is a cross between the iTunes visualizer and Nintendo-style graphics.
The visuals are created by different pattern generators (modes), which can be switched via the buttons and then tweaked visually by turning the tiny device's four knobs.
Each mode responds to audio in different ways, creating everything from "smooth undulating patterns to rapid fire animations." It also includes a control for modifying the background color and creating a collage effect.
Like Critter & Guitari's Organelle synth, ETC allows you to program your own modes and upload them to the device. It also includes MIDI connections, which keep everything in sync if you're performing live.
ETC is available now from the Critter & Guitari store for $495.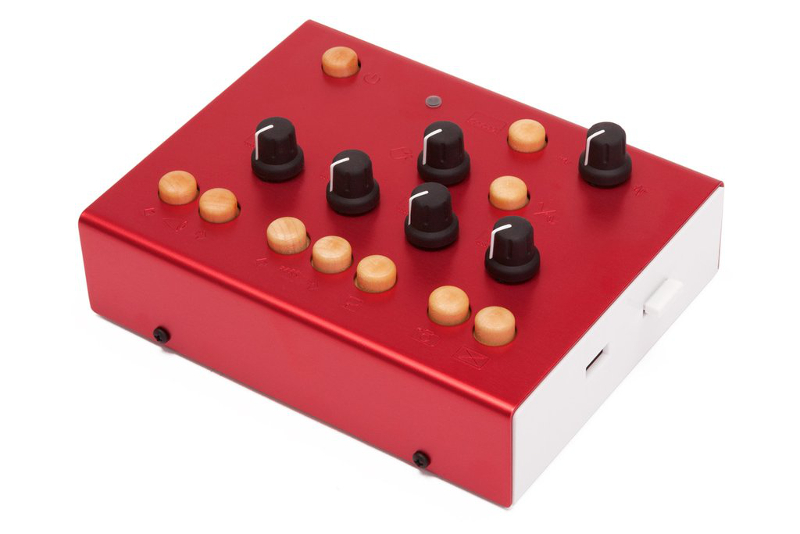 Read next: Buying your first synth: What to consider and where to get the best deals