A Novation Circuit on steroids.
Novation has announced the release of the Circuit Mono Station, an analog synth with a built-in sequencer.
The new synth, which is being showed off at this weekend's Superbooth show in Berlin, is partially based on Novation's Circuit groovebox, which combined two synths with a drum machine and sequencer.
However, the Circuit Mono Station has a few tricks of its own. Unlike the Circuit, which had relatively limited sound-shaping abilities, its sibling has two oscillators that can be controlled and sequenced independently.
The sound engine is also paraphonic (meaning it can play two notes at once) and is based on Novation's Bass Station 2 synth, released as a traditional keyboard model in 2013.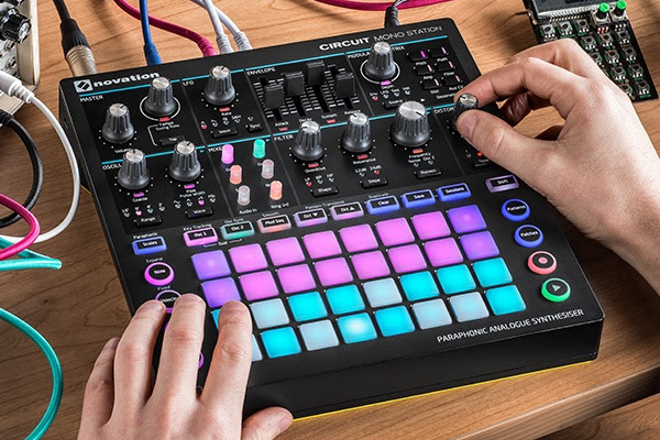 It has everything else you'd expect from an analog monosynth, including four waveshapes (sample and hold, sawtooth, triangle and square), a sub-oscillator, ring modulator and noise generator.
As well as being able to control each oscillator independently, the sequencer has a dedicated track for modulation, which allows you to change gate length, change sync rate and 'mutate' patterns.
There's also a modulation matrix, which lets you modulate pitch, pulse width, amplitude, filter and distortion. You can also use it in conjunction with the  synth's CV outputs – perfect if you have a modular synth.
Circuit Mono Station is released in July and will cost $499.99/£479.99. It's one of two synths unveiled by Novation ahead of this year's Superbooth exhibition in Berlin: the company today announced a powerful eight-voice polysynth, Peak.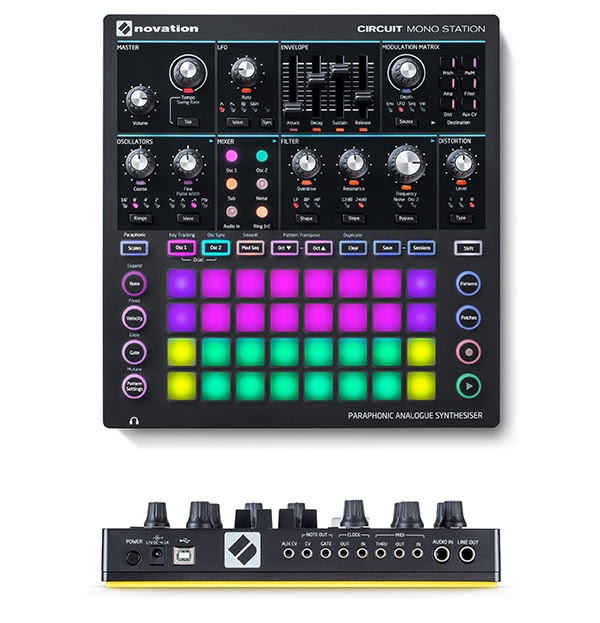 Read next: Buying your first synth: What to consider and where to get the best deals