Novation launches a new flagship desktop synth.
UK synth company Novation has announced Peak, a new eight-voice desktop polysynth.
Peak was designed with the help of British synth legend Chris Huggett, the man responsible for the classic OSCar synth as well as Novation's own Bass Station and Supernova models.
The synth isn't full analog, instead using advanced technology to "sound completely analog" with a combination of 17 wavetables and high-quality digital oscillators.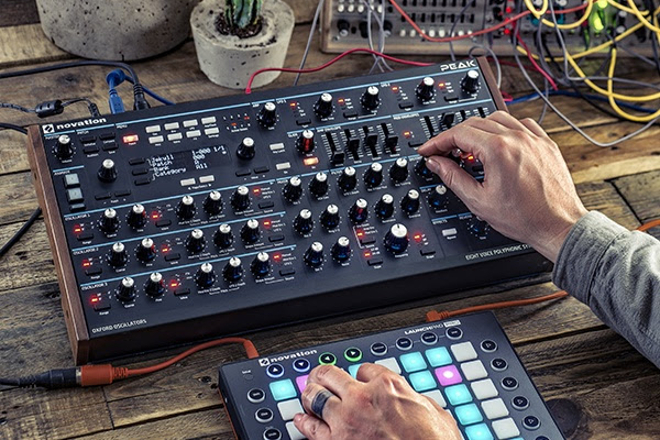 However, it does have an analog filter for each voice along with reverb, delay and chorus effects. There's also an arpeggiator, and it can receive polyphonic aftertouch for added expression.
Despite being a predominantly digital synth, Peak doesn't come cheap: it's expected to cost $1,299.99/£1,249.99 when it's released in May.
Peak is one of two synths unveiled by Novation ahead of this year's Superbooth exhibition in Berlin: the company today announced an affordable analog monosynth, the Circuit Mono Station.
Read next: Buying a hardware sequencer: What to consider and where to get the best deals